Three Years of Social Media: Marketing Lessons Learned
By Leonard A. Sipes, Jr., and Timothy Barnes
Published: 09/27/2010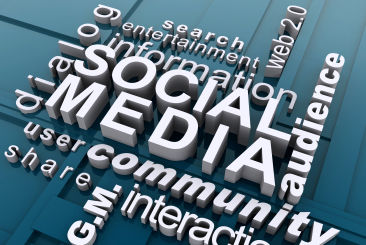 This is a companion article to "Three Years of Social Media—Lessons Learned". The purpose is to explain social media and to attempt to "cut through the clutter" and offer an understanding of effective methods.

We were one of the first federal agencies to engage in social media and a large number of government, criminal justice and nonprofit agencies have come to us for advice and guidance.

This article summarizes what we've learned about marketing our four federal social media websites, our friend's sites and our assistance to government, non-profit agencies and national organizations. We may use terms that some of you are unfamiliar with (happens to me everyday). Please go to www.youtube.com/user/leelefever#p/u/11/MpIOClX1jPE. The Common Craft store on YouTube provides simple explanations for many additional terms. Please do not be put off by their simplicity. Sometimes, simplicity is just what you need to learn or to explain terms to others.

Some Background

Social media is an internet based effort to give customers interesting material so they have a better understanding as to what your agency is or does. Customers read, watch or listen to your offerings and respond; thus giving the agency the feedback it needs to accomplish operational goals.

The key word is "social." You have an on-line conversation with your customers. You offer content that's compelling; they offer their opinions or provide needed information. Social media is today's focus group.

An example would be a law enforcement agency providing Twitter or Facebook messages about burglaries and "customers" respond with suspect information. You Tweet-you arrest--you accomplish your objectives.

Another example would be a national association or nonprofit providing really interesting video, audio and fact sheets backed-up by Twitter and Facebook accounts. You provide compelling content; you interact with tens of thousands of new people who join and financially support the organization.

Social media accomplishes operational goals. We're not doing this to be interesting or informative; we're doing it to advance the mission of the organization. There are endless corporations doing it to both serve customers and improve their bottom-line.

The Reality

It sounds so simple but the reality is anything but. Those entering social media have expressed considerable dismay regarding the complexity and work required and they have every reason to express concern.

Social media is like a dog-fight; it's quick and furious and confusing. Those inhabiting the internet can be sophomoric and crude—they can also be insightful and informative. It's like having a party for thousands of people where some bring something to contribute and some get obnoxious and loud.

For those who like things nice and tidy, social media is not for you. For those who like to get things done, well, the reality is that social media is a daily and ongoing process.

Two Kinds of Social Media Efforts

Keep in mind that there are two kinds of social media efforts. Some sites are static. You do your best to create really interesting content; you update that content and have a method for customers to contact staff--that's it. I suggest that most of you start with a static site and gradually move towards more frequent postings.

Dynamic social media can and often does mean daily or frequent creation of content. Every day (or fairly often) you are offering new material (often referred to as a blog) or a great video or television show or a dynamite audio or radio product or an analysis of someone's work.

People come to your site because you frequently post new material. People will come to your site often because they like what you do. You end up with thousands of contacts every week or month that may join your association, contribute money or tell you want you need to know to improve operations.

Your association goes from little influence to an adequately funded national source of information on the subject you care about. But getting there involves a price in time and money and there are many who are justifiably unwilling to pay the price. Most drop out of the process of daily or frequent postings. It's simply too confusing and time consuming.

Marketing

Through this article, we want to end some of the confusion. We assume that you have a website and it's has some really interesting content and you have methods for your customers to contact you. You are dedicated to conversations that get people to interact with you.

Posting daily (or frequent) content is marketing and may be the best form of reaching people. But content does not have to be long or complex; it can be a couple paragraphs about a new initiative or recent research or data from another organization (virtually all government data is public domain). The bottom-line is that it's interesting and informative. People like it.

But most bureaucracies hamper writers or other content creators with a lot of control that discourages someone who wants to write or create. Your management need to understand that content creation needs a simple approval process.

We need to get beyond what we were taught in school about writing; material for the internet needs to be short (200-400 words) and it needs to get to the point quickly. It should be completely free of jargon. It should be light and breezy. It should "sound" like a person talking to someone. The use of bullets is encouraged. Telling a story is key.

Internet readers skim rather than read. They will spend a minute or two on your site and move on.

What's the minimum number of new material you can get away with? Two short articles a week or one audio or video program a week.

Don't Kill Yourself with Options

The internet is filled with thousands of strategies for improving your site or improving your search engine optimization (SEO). People go crazy trying to know and understand them all. What you need to know:

Create sites with great content that's easy to find and easy to explore.
Good sites get visitors to create links back to your site (people placing an address on their site that points back to yours). Links are like a vote of confidence. Search engines send traffic partially based on the number and quality of links.
Spend ten minutes a day asking similar sites to link to you (as you will link to them). Spend time on their site. Interact. See what they are doing right.
Use key words in the title and throughout the article. If people are searching for material on crime prevention, having those words in the article helps them find it.
Use a blogging platform that allows you to add key words and descriptions in the background so search engines have more to access.
Everything else is close to unnecessary.


Advertise by Posting your Material on National Social Media Sites

Posting material from your website to additional websites gives your material greater exposure and creates links back to your site. You either manually submit material or the site automatically picks up your RSS feed

You don't need to manually submit your material to a lot of sites. At this writing, Twitter, Facebook, StumbleUpon and possibly Reddit seem to work best for non-profits and government agencies. Note that every organization will discover for themselves what works best, but many doing social media are posting their content in too many forums. It's exhausting. Some of the big social media sites don't like our content. Social media likes technology, politics, and entertainment. Most of the big sites don't have categories for the material we offer. Some of the people I've assisted have sites rejecting their material calling it spam, especially when it's frequently posted. They willingly embrace something weird or wacky but reject research-based posts that contribute to the social good. Many sites reject insertions of links in articles regardless as to worthiness. You include a link to a great government report and they reject it as spam.

There are blogging sites like Blog Catalog that automatically pick your new material via your RSS feed. Search the internet for "free blog catalogs." MySpace, Blogged. OnToplist are additional examples of sites willing to carry your RSS feed.

Warning—when you interact with Facebook and Twitter you are creating new websites that have to be maintained to be successful and Facebook is a confusing platform. But Twitter and Facebook are developing new search and linking capacities that may make them indispensible. Google Buzz may evolve into a useful method to exchange information. All need to be approached with caution, especially as they apply to privacy.

Video and audio?

Doing a short (one to two minutes) audio or video post on a new subject and posting it on your site and YouTube takes minutes to do. A gazillion 14 year-olds do it every day.

There are high-definition flip video cameras that cost less that $200.00 (many closer to $100.00) that will allow almost instant creations and posting to your site and/or YouTube.

Please note that internet users (and all learners) want a variety of formats; there are people who would rather watch or listen than read.

Does it have to look like the evening news or sound like National Public Radio?

Nope. Believe it or not, people like their internet offerings unpolished. I've read articles about the hours some people spend editing audio or video. It's our experience that people like it genuine.

Different audiences with different needs

ProBlogger (http://www.problogger.net/) asks "What problems are you solving for your audience?" Well, you start your site seeking an audience interested in crime or teaching or social change and you get people interested in segments of your topics. They aren't teachers, but you start getting traffic about the most effective methods of helping kids with homework. And you find that this topic is the most frequent request. You reach out to people in the criminal justice system and end up with scads of people wanting to know how to pick the safest neighborhoods to live in. The internet has two different audiences, your targeted professionals and everyone else. You will find that demand may move your site in unanticipated directions.

Dot Gov or Dot Org—the Google Sandbox

Search engines like Google like government sites so if that applies to you, get a dot-gov as part of your domain name (address for your site).

For those of you who have associations, woe be unto you. Google and the other search engines distrust new websites and will not send you traffic until your sites ages (at least nine months) and you have a sufficient number of links (200). Most successful sites are a minimum of two years old and have hundreds of really good links

That means that you will create all that great content and few will see it during the first year or more, but they will see it later when Google starts sending you greater amounts of traffic (be sure to make it easy to find via key words, categories, etc.).

One more item to consider; Google and the other search engines do not have the ability to judge the quality of sites. I've seen sites that haven't posted material in years with inaccurate content rank higher than great but new sites with wonderful content because the competing site is older and carries many links.

Old Sites

If you have an older site, please develop your social media effort within that site; don't start a new site.

Why? I assisted a national criminal justice organization that had a website for the last ten years and they were not aware that had hundreds of high-quality links. All they had to do was create new content and use keywords within that content (keywords are the words-phrases people are searching for).

They went from being un-findable to quickly going to the top of the list on Google searches (for those keywords) all because that added relevant content (with key words) and posted frequently and were willing to interact with their "customers."

Interacting with Customers

Don't worry about the time you need to spend with people who react to your sites. Develop fact sheets on all of your main content areas and use the fact sheets to respond. Most people using our sites simply complement us on our efforts. But when they offer information you can use, thank them. When they offer good information or criticism, interact with them; ask them what it is that they need or get clarification. It's important to your mission.

Sites with Movement

Don't develop sites with extensive and annoying Flash (software presenting motion). Keep it simple. Users want simplicity and quick access. Big corporations use Flash but they can get away with it. You want to keep your site relevant to the needs of users. In addition, the computer industry is currently moving away from Adobe Flash-based technology, which is proprietary, to the new HTML Version 5 open standards.

We've all seen sites created entirely in Flash. But the search engines can't search Flash or photographs; search engines only recognize words. All their efforts to become a presence on the internet were doomed to failure because no one could find their site unless they already knew the address (URL).

Finding People to Interact With or Market to--Facebook

For many of us, finding our key audience is very challenging. For me, finding people interested in criminal justice related issues is very hard unless you have the budget to advertise in publications or websites.

People who represent issues that are popular and who use the internet frequently have a much easier time finding like-minded individuals or organizations. There are people interested in topics like technology, religion or politics that use the internet frequently.

But if you are looking for cops, firefighters, teachers or plumbers, how do you find your audience?

Facebook offers the most interactive web presence on the internet. They now have hundreds of millions of daily users (500 million users total) who stay on the site longer than any other. Facebook claims to drive more people to websites than Google.

Facebook gives you two options, developing a "page" (for businesses and organizations) and developing a "profile" site organized by an individual's name. Please note that as I write this, Facebook is making changes and may offer a new kind of presence for organizations.

A Facebook page almost seems to be a questionable option. You can open a Facebook page and use your key term but that term will be buried by all the organizations that have come before you. You could be "the" authority in your field, but everyone who came before you will come first in the Facebook search regardless as to the worthiness of content. In essence, people can't find you.

Every major corporation has a Facebook page and thousands of people become fans of that page, but for us it does not seem to work nearly as well as a Facebook profile.

Creating a Facebook site using the name of a trusted person within your organization is the way to go. That person creates the site and asks others who have the same interests to be their friend.

Once they have accepted your offer to be your friend, you have access to everyone else who are their friends and you contact them as well. Soon you could have thousands of people representing thousands of organizations similar to yours creating a mechanism to interact.

But beware that Facebook, Twitter, Google Buzz and similar sites also get you many who have no interest in your topic. They sign up or agree to be your friend solely to market to you. It's part of the price for doing social media. There are people who feel that their Facebook and Twitter efforts produce a lot of garbage. Out of every 100 people who follow you, maybe 20 are really interested in what you have to say. Don't be afraid to delete them.

Accessibility

All federal government agencies are required by section 508 of the Americans with Disabilities Act to make their websites accessible to handicapped individuals. This means that all video must be closed captioned and transcripts for audio and video programs must be provided in addition to the program. Websites should also be compatible with "machine readers" which speak the content of websites for those who are visually impaired. Many state and local governments as well as corporations have similar regulations or policies. Make sure you are aware of any legal or policy requirements regarding accessibility and plan them into your social media strategy.

In summary, these are the most important ingredients to marketing a social media site:

Choose your strategy—a static site or one with frequent postings.
A simple word-based website. Leave the fancy graphics to General Motors
Use a dot-gov address whenever possible
Build your social media presences within the framework of an older, existing site
Have a content approval process that works quickly.
Ad material frequently
Post what your audience wants
Make it very easy to find (create categories—post categories at the top of your site)
Post material in a variety of formats (audio, video, fact sheets, and story-based articles)
Place your content on Facebook, Stumble Upon and Twitter (or the sites that work best for your audience). Don't worry about the endless options.
Create fact sheets on key topics to respond so you won't feel overwhelmed by user requests.


Conclusion

We understand that some people feel that all of this is simply too much when it occurs in conjunction with existing jobs. You're right, it is. For those of you who choose a great static site, good for you. Make it the best.

But for the remaining the question is exposure. Would you rather have 10,000 people interested in what you do come to you and spend two minutes a day being exposed to your material? Most corporations would love to have that interaction.

Just remember that speed, relevancy and interest rules the internet. Most organizations move with the speed of a wounded snail thus taking them out of contention. The question remains, are you willing to talk to millions or are you willing to concede the opportunity to others? For local governments, nonprofits and national associations, this becomes a defining issue. For some of us, it becomes a matter of public safety or national security.


For more information about Leonard Sipes and his organization, contact him at 202-220-5616 or leonard.sipes@csosa.gov

Other articles by Leonard Sipes
---