Dying To Save a Few Bucks!
By Kevin E. Bedore , Canadian Federal Correctional Officer
Published: 10/11/2010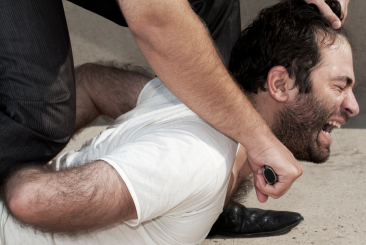 Are we really training our officers to win? Unfortunately I do not think so. It sadly is the ideals of budgets and restraint thereof that is often the determining factor in what is deemed essential training with regard to officers. It is hard to fathom how 'saving a few bucks' could ever be seen by anybody as being favorable to 'saving a few lives'.

It is often in offices of administrators and by those who are business minded not safety and security minded that determine the needs of front line officers based on the best case scenario for the fiscal so called "bottom line". Seldom do these decision makers understand the ramifications for their decisions in real life and death situations of those who their deadly decisions cost most – the officers. It is hard to understand and yet somehow justifiable by some, how these priorities of spending are determined and why proper training seems far too often placed on the back burner.

Why would you not be willing to spend what ever amount is necessary to reduce to the lowest possible level the risks to officers? Denial!

"It never has happened so why train for it", is one of the worst examples of the establishment's denial. It is this denial that administrators base what they feel is the most important for training and usually it is done in the most cost conservative fashion. The result is inadequate albeit inexpensive training with little to no regard for officer safety. What works in administrative threat risk assessments can and often has vast differences to real life critical events.

Take for example firearms training. As long as you have a certain amount of properly placed holes on a target does that mean you are prepared to defend against any number of violent encounters – I don't' think so!

What about edged weapons? In prison these are the most common weapons you will find mostly made by improvisation. How are your knife defense skills? Mine are improving through lots of training that I do on my own time and money, because it is not something my department would ever consider 'required learning'. They have found things to spend the money on, that are much more important than teaching realistic training that will save my life or the lives of others around me.

How many officers must die or seriously be injured before those that make budgets start seeing a life saving priority in where the money goes?

Editor's note: Corrections.com author, Kevin E. Bedore has 28 years experience in law enforcement, 23 as a Canadian Federal Correctional Officer. He began writing as a form of personal therapy to combat the negative effects that the correctional environment was having on him. He then realized that he had discovered something truly amazing that definitely needed to be shared with other officers facing the same challenges he had.

"...All law enforcement and military personnel face unique challenges that many times are not completely understood by the people that they seek to protect and in this confusion there often is a compromise to the emotional well-being of these 'guardian-protectors of society'..."


---