Six Myths Why We Can't Manage Sex Offender's Computer/Internet Use
By Art Bowker, Cybercrime Specialist
Published: 11/15/2010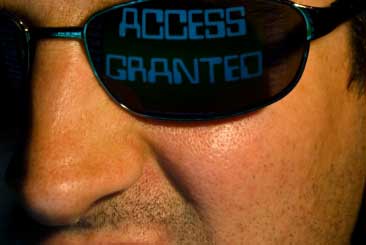 There was a recent debate raging in California about legislation aimed at requiring sex offenders disclose Internet identifiers during registration and prohibiting them from accessing social networking sites, such as Facebook®. Several notable criminal justice and correctional experts were cited in the debate provided reasons why such measures were ill-advised. These reasons and others have been cited over the years as justifications for overlooking cyber-supervision strategies for sex offenders. These myths need to be addressed if we hope to manage the risk posed by sex offenders in the 21st Century.

Myth 1:
Restricting Internet Use Will Negatively Impact Offender's Ability to Obtain/Maintain Employment and Other Needed Services.

In today's environment it is true that many services and employment opportunities are only available via the Internet. However, this does not mean officers should turn a blind eye to a sex offender's Internet use. This is particularly the case for those whose offense conduct involved computer use. Any officer would not hesitate to prohibit or restrict a sex offender's employment opportunities if it placed the community, particularly minors, at risk. Somehow, officers and others are hesitate to show the same due diligence when it comes to the Internet, where literally millions of minors are present. A complete ban may not be appropriate in all cases but for some, particularly those with a willingness to seek out minors and/or child pornography on-line, such a prohibition or monitoring can be legally justified. Nevertheless, such measures do not have to be permanent, but can be as reduced as the monitored sex offender shows real progress in treatment and through the supervision process.

Myth No. 2:
Monitoring Supervised Sex Offender's Internet Use Violates Their Rights.

Courts have supported that offenders have diminished rights while under supervision. Probation and parole officers routinely monitor offender behavior in the community. We do home visits and employment visits. We talk to family and friends to see how the offender is doing. We obtain progress reports from treatment providers. However, we are somehow violating their rights by checking social networking sites to see if they have a profile, the same profile which a minor might easily access? Obviously, installing monitoring software requires the appropriate condition and searches require justification. But supervised sex offenders have a diminished expectation of privacy and such strategies are totally appropriate to manage risk.

Myth No. 3:
Our sex offenders don't use the Internet or computers.

In 2008, Nielsen Online, reported 220 million Americans had Internet access at home and/or work and 73%, or 162 million went on-line in May of 2008. (Nielsen Online, 2008) These numbers are only increasing, particularly with the easy access available via cell phones and other mobile devices. Can we really believe that sex offenders, even those under supervision, are not a part of the larger Internet accessing population?

Myth No. 4:
Let Supervised Sex offenders on the Internet, Without Accountability, as We Can't Supervise Them.

This myth includes the following components:

Monitoring the Internet is virtually impossible so why bother[1];
There are just too many social networking sites to check;
There are too may Internet access points;
Offenders will use fake information to get on-line; and
Officer's don't have the expertise to do the job.


The Internet is large and immense and there are literally hundreds of social networking sites. But we are not monitoring the entire Internet and all of its components. We are monitoring a much smaller population, i.e., individual sex offenders. This can be accomplished via monitoring software and/or searches of their computers. Offenders can also be detected on-line via many readily available search engines, with their name, know aliases, old screen name, etc. Offenders like the rest of us are creatures of habit. They will reuse or slightly modify their identifier. Recent horrific cases in the media reflect that detecting sex offenders on-line after the fact was rather easy (MyNews3 (2009); Poulsen (2005); and San Diego News Network (2010)). There are also methods for automatically getting e-mail alerts on suspected profiles/text shortly after they appear on-line. (Check out Google Alerts for example (http://www.google.com/alerts?hl=en).

It is accurate there are numerous Internet access points. There are also numerous locations in the community where minors congregate and offenders can access. We obviously do not give up community supervision as a result. This is one way other supervision methods can be brought to bear on managing the risk. Speaking with third parties may reveal offenders are spending time at locations where computers are located or have purchased a new Internet capable cell phone. Polygraph examinations can also reveal unknown access points used by the offender and other non-compliance related to computers. Detection of a sex offender on-line, without permission, is a proactive measure to protecting the community.

Many sex offenders are using their real names or an e-mail reported to their officers to create a profile on social networking site, in effect hiding in plain view of their officers. The only reason they are not detected is because officers are not looking for them. Some offenders will obviously use fake names and emails to cover their tracks. Offenders also do other things to avoid detection while under supervision. Does that mean we give up? A sex offender's use of a fake name or email is a red flag a proactive intervention is needed. Again, there are investigative measures that can be utilized to overcome or minimize this issue. Ignoring the issue is not addressing risk.

It is true that many officers currently lack the expertize to do many of the tasks required to make sex offender's accountable for their Internet use. However, this can be overcome with training and education. After all, are we really going to argue that such expertize is beyond community corrections officers ability to develop when the rest of society (including offenders) are growing technologically proficient?

Myth No. 5:
Monitoring Sex Offender's Internet/Computer Use Takes Away from Traditional Work, i.e. Home visits.

Yes, such activities do take time. But how is doing numerous home visits, without checking out their computer, going to detect a supervision violation related to computer use? A sex offender can conceal hundreds of thousands of child pornography images on a computer, which will go undetected unless someone checks or monitors the computer. Likewise a sex offender can establish a social networking profile that will go undetected (except by a minor or the press) if the officer limits their supervision to only traditional home visits. Why would a supervision officer limit their activities to the brick and mortar world when today's sex offender is doing his or her violation behavior in cyberspace?

Myth No. 6:
There is no evidence managing a sex offender's computer/Internet use has any impact on community safety.

There is a lack of "evidence based" studies on this issue. However, there have been numerous media reports of sex offenders on community supervision being arrested by law enforcement for attempting to obtain child pornography or reach minors via the Internet. A recent article documents that of six probation searches conducted in the Middle District of Florida from 2007 to 2009, five detected violations of the terms of supervision and four detected new law violations (possession, receipt/production of child pornography via a computer). (MacNichol and Palmiotto, 2010). This is a very small sample. However, it and numerous media reports supports that more officers need to employ cyber-supervision strategies to effectively manage risk.

Conclusion

This article was meant to dispel many of the "we can't" justifications regarding managing sex offender's computer use. The real issue is not "we can't", but we need resources, training, staff, and equipment to accomplish this task. This is the true argument. We also need serious studies of what can be only pointed to as anecdotal evidence that today's cyber-supervision practices are protecting minors from victimization. It is believed such serious research will demonstrate that managing supervised sex offenders' computer/Internet use is a key component (along with treatment and traditional practices) in protecting our communities from future victimization by these individuals.

References

1. Ironically, this same rationale would hold that law enforcement should not investigate crimes on the Internet as it is too immense. Do we really want the Internet taken over by offenders?

MyNews3 (2009)"Accused Dugard kidnapper kept Internet Blog", Retrieved October 16, 2010 from http://www.mynews3.com/story.php?id=4412&n=4775,134,140

MacNichol, S. and Palmiotto, M. (2010). "Supervision of Sex Offenders: A Multi-Faceted Approach", Federal Probation, September 2010, Vol. 74, No. 2

Nielsen Online (2008). "Nielsen Reports TV, Internet and Mobile Usage Among Americans" July 8, 2008

Poulsen, Kevin (2005) "Blog Bares Sex Offender's Demons," Retrieved October 16, 2010 from http://www.wired.com/techbiz/media/news/2005/07/68094

San Diego News Network (2010) "Accused rapist/killer John Gardner III reportedly Hid MySpace Page," Retrieved October 16, 2010 from http://www.sdnn.com/sandiego/2010-04-01/local-county-news/accused-rapistkiller-john-gardner-iii-reportedly-hid-myspace-page

"Art Bowker has over 25 years experience in both law enforcement and corrections at the state and federal levels. He has been an Executive Committee Officer for the High Technology Crime Investigation Association (htcia.org) numerous times and is also on the Technology Committee for the American Probation and Parole Officers Association (appa-net.org). He has a Master of Corrections degree from Kent State University. Follow Art on Twitter.com at:(http://twitter.com/Computerpo)

Other articles by Bowker:
---