Ranking Bully Types – The Points System
By Joe Bouchard
Published: 11/22/2010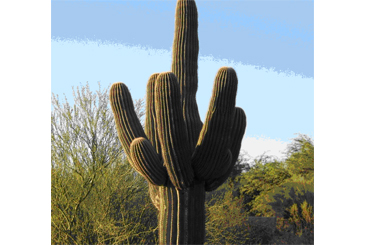 Like cuddling a cactus, dealing with bullies in any vocation is about as uncomfortable as one can get. This discomfort is intensified in the always dangerous profession of corrections. Still, the hurt is mitigated a bit if we can gain an understanding of the many nuances of the problem. This allows us more information find a solution.

Recently, I presented "Destination Intimidation: Bullying in Corrections" At a large state correctional association conference. The following week, I presented the same program at and at an Eastern county correctional association conference.

Among the many techniques that bullies use, I explained to both groups the POINTS bully classification that I created. The POINTS classification refers to the following intimidation tactics: Physical, Obnoxious, Intellectual, Necessity, Together, and Sexual. A short description of each follows.

Physical – This type of intimidator is one who uses size, strength, hostility, or posture to coerce others into action. Aggression is a big part of this. A bully does not necessarily have to be large to be intimidating.

Obnoxious – This sort of bully wears a thorny hide of sarcasm and forceful, tactless, and loud opinions. They believe that theirs is the only way. The views of others have no consequence. To most people, it is easier to kowtow to such a person than to defend a minor position.

Intellectual – The intellectual bully specializes in condescension. Their insecurities are masked in large words and aloof, arrogant sentences. Their offense consists of a belief that they are smarter than the competition. They enjoy making others feel inferior.

Necessity – Those who are in the chain of command who believe that it is necessary to belittle subordinates in order to get them to do as they say. This is power drunkenness.

Together – They say that there is safety in numbers. The together bully knows this. It is a sort of gang mentality. When observing this type, one sees differences between when they are alone and when they are in their clique. The together bully is always strongest when they have their circle as an audience.

Sexual – This strategy is used by both sexes. Some staff force their agenda by using gender as a weapon. For example, when the sexual bully is given instruction, no matter how reasonable, they cry 'sexual harassment". The implication is to get results by perverting a valid and necessary complaint system.

After the POINTS section of the presentation, I asked participants to rank these types in the order of disruption that they cause in corrections workplace. The results from the first conference are:

The most disruptive POINTS bully is the Physical bully, according to 64% of the participants
The least disruptive POINTS bully is the Intellectual bully, according to 47% of the participants
No one ranked Obnoxious or Together bully as most or least dangerous


The following week, I administered the same survey to a county corrections association in an Eastern state.

The most disruptive POINTS bully is the Together bully, according to 60% of the participants.
The least disruptive POINTS bully is the Obnoxious bully, according to 47% of the participants. That was followed at about 15% each with the Physical bully, the Necessity bully and the Intellectual bully.
No one in the group rated the Together bully as the least disruptive to operations


Some of the comments from the participants regarding bullies in the workplace are as follows:

Any bully is a disruption
I have experiences all of these bullies in the department
Physical threats may threaten institution briefly but peer pressure and unwanted attention from staff will create issue on a broader scale creating security risks over a long period of time
They are all as bad as the other – no need to rank them
It happens from time to time. You just ignore people like that and move on. Don't play into their game. They are nothing more than control freaks.
Should not be tolerated
Bullying can be extremely stressful and affect a person it is directed to at the job and it carries over into their personal life.


Certainly, discomfort can be useful. It teaches us not to take adversity lightly. However, that does not mean that we should rush to embrace a figurative cactus. Still, when we are confronted with the any stress on the job, we are better prepared to react as need if we have more knowledge of the problem. That is what the bully POINTS classification does. Thanks to those who participated and added comments.

Visit the Joe Bouchard page

Other articles by Bouchard:


---