Rethinking Supervision for Offenders
By Kevin H. Kempf
Published: 11/29/2010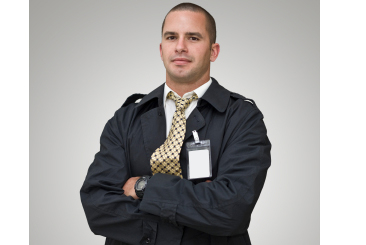 Well, it's here. If any of you have been in the community correction field in the past 20 years, you knew this day was coming. It's time to rethink how we supervise offenders. We've talked about it for years. Our budgets are dropping, our caseloads are increasing, and our resources are dwindling. Now more than ever we must embrace the best practice that says "Put your resources towards higher risk offenders and do less with lower risk offenders." Let's start with the higher risk.

First off, I hope you're using an assessment tool. There are several very good ones out there today. Level of Service Inventory (LSI-R), COMPAS, etc. The challenge we have is not only using the tool, but what to do after the assessment. If the tool shows a higher risk offender, I hope that's where you're placing your resources. National Best Practices, supported by research, shows that these offenders need more supervision coupled with treatment. They should be given all available resources to ensure public safety and their success. Ideally, this higher risk population would be on a reduced caseload (25-45 per Officer) and require all forms of contact with Officers. Home verifications, treatment contact, office visits, etc. Obviously, a caseload this size is easier said than done. As their criminal thinking and behavior continues to decrease, so does their risk to offend. Assessments should be completed with each "event change" to ensure they are being monitored at the proper level. Keep in mind, "event change" also means positive events. Graduation from school or a treatment program, promotion at work, etc. Bottom line, these offenders make up 20% of the nations probation and parole population but cause 80% of the crime and problems. It only makes sense for us to concentrate on this population with all levels of supervision.

Obviously, putting our resources towards the above creates less staff to handle everyone else. Believe it or not, that's a good thing. Here's why. Recently, I had a friend whose daughter was arrested for Fraud through writing fake prescriptions. We'll call her "Linda". Linda was experimenting with the drug, oxycontin. Her boyfriend happened to work at a local pharmacy and they resorted to this crime to obtain the drug. Prior to her arrest, Linda had a great set of friends who were not aware of her recent drug use. She was never in trouble at school and never had contact with police prior to this event. Her family life was stable and upper middle class. Nonetheless, she dated the wrong person who introduced her to this drug and her trouble began. When she was convicted of the crime and sentenced to probation, she entered a system that didn't understand how to maximize their resources. The Probation agency did what they do with all new probationers; they started her off with "level one" supervision, required her to attend 90 AA meetings in 90 days, and placed her in a treatment program for 3 months. Today, Linda's friends are all drug addicts and ex-convicts. Her old friends are entering college and leading successful lives. Linda was forced into spending time with hard core felons while she attended these treatment programs and reported to the probation office each week for the first 3 months. Evidence Best Practices, supported through research, tell us that Linda's arrest and the humiliation of going through an event like this, was probably all she needed. Yes, put her on probation to ensure she is paying restitution and getting help with her drug use. However, once the agency confirms that Linda is on the right track, they should keep her away from the office, stop having her attend "meetings" where higher risk offenders gather, and no longer supervise her at a high level. Today, agencies who understand this best practice utilize "banked" caseloads. They understand that their higher risk offenders need their resources. In fact, many state and local elected officials are now becoming more familiar with this research and are also demanding agencies to rethink supervision. These caseloads have several hundred offenders on them and require very little supervision. Unfortunately, the private sector hasn't caught up with this best practice. Most companies focus on higher risk offenders by offering GPS and Electronic Monitoring. Lower risk offenders are an afterthought. That said, there are a few very good options available today. I would suggest probation agencies look for companies that focus solely on low risk offender management and that utilize the Internet as opposed to kiosks or phone systems. The future is secure web based technology that places the burden of responsibility on the low risk offender to comply.

It doesn't appear that resources are coming our way. Our economy will likely struggle for the foreseeable future. At the same time, our offender population is growing. The time is now to shift our resources towards the higher risk offender, and utilize technology to monitor everyone else. Not only is this something we have to do, it's also the right thing to do.

Editor's note: Kevin has been in the field of Corrections for over 15 years. In that time, He has served in the capacity of Correctional Officer, Probation officer, Supervisor, District Manager, Warden, and Chief of Community Corrections. Kevin also serves as consultant/developer of POcheck LLC. Kevin is largely considered an expert in Best Practices as they relate to the Community Correction Field.


---