Survey – Eating the e.training Elephant
By Joe Bouchard
Published: 11/29/2010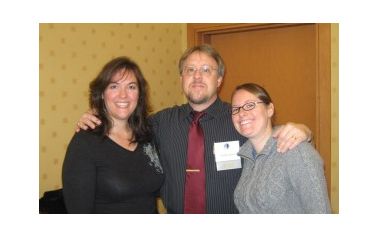 Recently, I presented "Eating the e.training elephant" in Boston for the International Association of Correctional Training Personnel. I was part of a three person team which also included Rachel Donovan and Laura Noonan, both from corrections.com.

The main theme was that by using e.training agencies can have more flexibility. It was based on the old question, "How do you eat an elephant?" The answer is, "one bite at a time." Training can be like an elephant for dinner. One does not necessarily have to be subject to forty hour blocks of training time for all staff. Smaller, more digestible bits of instruction are more possible. In other words, we do not have to eat an entire elephant of training in one sitting. One bite at a time can be an effective way to consume the pachyderm. What is not eaten on the spot can be safely stored for a more opportune time.

Together, we illustrated many points, including five training fundamentals and the e.training spectrum. Many specific elements of the spectrum were highlighted. It was a successful intermingling of three distinct training styles. All in all, I believe that we delivered a solid presentation to many receptive corrections professionals.

In addition to their participation and feedback, those in attendance provided some data for us. It was as easy as asking two questions.

What you think are the benefits of e.training?
What are the benefits of traditional classroom training?


Here is what the group suggested.

What you think are the benefits of e.training?

The most frequently offered answers centered on cost effectiveness. This was listed as generally less expensive, time savings, and travel cost effectiveness. More than half that responded pointed to one or more of these efficiencies.

Some answered that e.training is more attractive to younger participants. Learning at one's own pace is another popular answer to the benefits of e.training. Other answers included ease of adjusting content, consistency, clear instructions, more information, and it is better for shy and unsocial students.

One of the answers that I had not considered was offered by one participant. The respondent wrote that e.training presents a new challenge to traditional classroom training. While the author gave no more clues than that, I did not see this as a contentious comparison of presentation. In fact, I see this as a catalyst for traditional trainers to improve their presentations. This is something that all instructors think of from time to time.

What are the benefits of traditional classroom training?

Most of the participants answered that better interaction is possible with traditional classroom training. Also, the personal touch is more possible here with classroom training. Others suggested that this is a valid, productive time away from the office. Some reported that traditional classroom training as a way to exchange intellectual energy and camaraderie instantly. The possibility of networking was also mentioned as a benefit more than once.

One thing that I did not expect was a mention that a class is easier to manage in person. One respondent reported that it is easier to react to facial expressions in person than on screen. This, simply, is one thing that can be taken for granted.

It is clear that the many innovations will forever change training. This is not to drive a final nail in the coffin of traditional classroom training. This will remain a part of instruction no matter where technology takes us. And, as the participants showed with their answers to the survey, both e.training and traditional classroom instruction have important features.



Visit the Joe Bouchard page

Other articles by Bouchard:


---