The Holiday Season - A Challenging Time of the Year in Correctional Facilities
By William Sturgeon
Published: 12/13/2010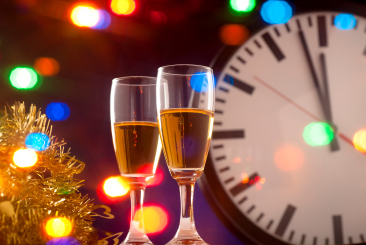 As the Holiday Season approaches, it is once again time to get ready for what can be the most challenging time for correctional facilities. It is challenging because the offenders are away from home during the Holiday Season, emotions run high, and at times logic is not present. How the facility is managed throughout this period of the year is crucial.

Positive /Proactive management will help diminish the Holiday doldrums experienced by the offenders and some staff. What does Positive/Proactive management mean? It means putting in place programmatic activities so that offenders may experience, as much as possible; a positive way of celebrating the holidays while not sacrificing the security of the facility

Holiday Season Programmatic Activities

Establish a list of items that could be given to the offender population as gifts.
Solicit from volunteer groups Holiday Cards for the offenders to send to their loved ones (to include postage). I have found that the religious groups are very willing to donate cards to the offenders.
Have specialized programming during the Holiday Season for the offenders.

Invite Civilian Choral Groups to come into the facility to perform.
Develop an Offender Choral Group and/or Band that can perform for other offenders.
Establish Special visitation hours throughout the Holiday Season, etc.

Remind staff to be on the watch for offenders exhibiting the signs and symptoms of suicide.
Remind staff to be on the watch for other staff members who may be having difficulties getting through the Holiday Season.
Remind staff that offenders may be more reactive (violent) than normal – Nerves on edge.


Holiday Season Security Activities
Conduct numerous targeted shakedowns
Conduct a mini- security audit of the entire facility, paying special attention to the following areas:

Kitchen
Industrial Area (Shops)
Offender Living Areas

Remind staff to use all their senses of sight, hearing (listening), smell.
Insist on strict accountability of all materials that can be used to make (hooch, pruno) jailhouse booze.
Carefully observe of the offender population.

Gang activities increase (Introduction of contraband –drugs, alcohol, cell phones, debt collections/assaults, etc.)
The older offender population remain in their cells if they believe that there is going to be trouble.

Strict enforcement of contraband policies and procedures is essential

Start random pat down searches
Thoroughly search all incoming packages
Use drug sniffing dogs

In offender living areas
In the visitor reception area
In the kitchen
In the shops
In common areas
In the outside recreation yards

There should be enhanced perimeter security and increased outside patrol activities

Have security officers and drug dogs search all outside areas prior to the offenders having access to them.
Increase Outside Patrol Activities

Check perimeter fencing for materials stuck in fences
Check perimeter fencing for cuts in the materials
Insure that patrols are not routine – In fact, have the outside patrol become erratic so that no one will ever be able to determine where and when the patrol will be in one place.
Add additional patrols periodically

Strictly enforce all disciplinary rules. Take the "bad actors" off the street if they are acting out.


One last caution! Carefully observe offenders after telephone calls and/or visits. I have experienced situations when offenders "went off" or became "seriously depressed" after having a troublesome telephone call or visits.

The Holiday Season has always been a challenging time for correctional facilities. Understanding that this season can be difficult, it is incumbent for correctional administrators and staff to take steps to prevent, if possible, or mitigate any issues that may arise. As Benjamin Franklin said, "An ounce of prevention is worth a pound of cure."

Visit the Bill Sturgeon page

Other articles by Sturgeon:
---