Corrections Fundamentals Can be Derived from Business
By Joe Bouchard
Published: 01/24/2011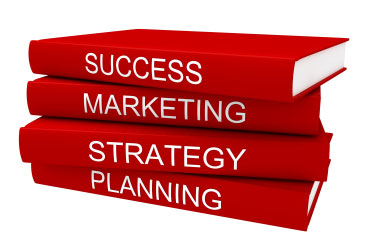 Often, it is the simple lessons from which we benefit most. Many business writers become gurus in part because they outline strategies from fundamentals. These foundations are simple, yet profound ideas. They may be wrapped in theory and presented with parables or allegories. But, the core consists of simple truths.


Some examples of books, seminars, and software that follow this pattern are:

Fish!
Seven Habits of Highly Effective People
Who Moved My Cheese?
Gung Ho!


These and other sources have helped thousands to apply common sense philosophies and obtain success in many fields. But has anyone ever thought of the basic lessons that corrections can offer to the business world? Those of us who serve the public inside the walls live and breathe many of the following basic ideas. They illustrate how to swim well with sharks.

Can it be that the keys to accomplishment in the very competitive business world are found in the experienced corrections professional? Consider this: "Everything that I learned about success in business, I discovered while working in a prison." If this quote seems a bit strange, dear Reader, please read on.

Bullies are more likely to attack the vulnerable – This mode of strategy of attack applies to both prisoner and staff bullies. Bullies are predacious and benefit from an enhancement of image with each victory. Realistically, bullies pick battles well. The lesson to learn is that some ambitious parties thrive on intimidating the weak. We need to recognize this, overpower bullies when confronted directly, and neutralize the threat when focused on others.
Seek ulterior motives – Try to understand why others will offer help. Often, it is a matter of professionalism or a strong work ethic. However, some who we encounter will mendaciously conceal their real intentions. The assistance that you receive may be fueled by espionage, bloated ambition, revenge, jealously, or malice.
Change for the sake of change – This is uneconomical and unproductive. When bored, some will reinvent a work area. But this is not practical refinement or an antidote toward tedious repetition. It is useful to recognize this and suggest productive manners to pass the time.
Murphy's Law always applies – There is no such thing as a perfect record. Since anything that can go wrong will go wrong, it is best to think in contingencies. Plan for disaster and keep notes accessible. One cannot halt Murphy's Law, but one can soften the blow through anticipation.
Not everyone is pleasant to work with – This could be a result of a basic corrections persona or the overall makeup of one's personality. Whatever the origin, it is a hard fact to face. Many make the mistake of anguishing over this. In the wake of failed overtures to win a person over, realism and a calm professionalism is a good remedy.
Ask the boss – Always follow the chain of command. Certainly, you can have a run of success without obtaining permission. However, in deference to Murphy's Law, failure happens. Without your supervisor's permission, you may make a failed decision without support. This assures professional suicide.
Document – If it isn't written down, it appears not to have happened. If you were responsible for something but have no written record of it, you may face reprimand, rumors, or discipline. Often, a lack of documentation will surpass a good reputation.
Voices carry – The rumor mill is formidable and indiscriminate. Everyone becomes a victim of malicious and growing lies eventually. Such communications rock confidence, erode progress and destroy good reputations. The best thing to do is to ride out each storm, reaffirm partnership, and take the long view. In a sense of just deserts, those who contribute to the rumor mill deserve its ill effects.
Individuals matter, but majority rules – It is true that certain dynamic individuals may impact part of an institution's culture. And certain positions can alter the stream of events to a limited extent. But success comes from assessing how most people will react in a given situation. Knowledge of policy is important. But ochlology should be mastered.
Trust that is betrayed is hard to regain – To regain good relations in corrections and business, one has to establish trust. After major scandals or staff misconduct, suspicion is heightened. Caution is wise, but paranoia is paralyzing. Balance scrutiny and trust.


It is conceded that many of these lessons appear abrasive and cynical to many hyper-optimists. But, as in corrections, the realist will do well. This is also true in business.

Adversaries can be on both sides of the bars. Realistically, we play mental chess every day with very real opponents. It is an on the job training in fencing. It is an education that can harden us to the challenges of working in almost any field. Other walks of life can learn basic lessons from those who work inside our institutions. Corrections trainers teach the lessons every day.

Visit the Joe Bouchard page

Other articles by Bouchard:


---