Public Commenting Period on PREA Standard Revisions Now Open
By Donna Ledbetter, National Institute of Corrections, Research and Information Services Division
Published: 03/14/2011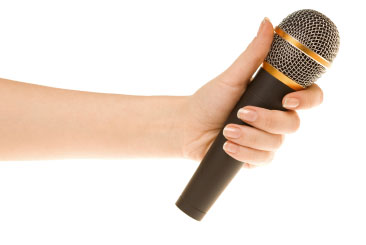 From now until April 4, 2011, the public has the opportunity to comment on the Department of Justice's proposed updates to standards for addressing rape in a correctional facility as proposed by the Prison Rape Elimination Commission in 2009. The commission was established through the Prison Rape Elimination Act (PREA) of 2003 to report on the state and prevalence of rape in correctional facilities. The standards proposed by the commission and the Department of Justice's proposed updates have the potential to affect federal, state, and local corrections in a variety of ways.

While the PREA legislation of 2003 mandates that the standards themselves not "impose substantial additional costs" compared to current spending, some jurisdictions may require new monies for additional staff or equipment to achieve compliance. Others may require technical assistance or other guidance to implement no-cost policy changes.

Regardless of the challenges they may pose, the national standards will affect every level of corrections—from the smallest lockups to the most sophisticated corrections operations. During the public commenting period, individuals and local systems can review the proposed PREA standards and comment constructively on the revision.

Mark Welch, Jail Administrator of the Finney County Sheriff's Office in Kansas posted a comment saying, "There should be five groupings, not four. Jails should be a separate group in and of itself." He is referencing the group of PREA standards that combines requirements for prisons and jails.

"One size does not fit all," he continues, "and the burden placed upon jails nationally will be extreme. The majority will not be able to comply contrary to what has been stated in the act."

Another commenter, Michael Dempsey of the Indiana Department of Correction, Division of Youth Services, writes that the standard containing rules for PREA coordinators "should allow greater agency flexibility." He suggests that resources used to fulfill a full-time coordinator staff position could be used for other items instead, if PREA duties could be assigned to existing staff or a dedicated part-time worker.

Comments like these and others can highlight issues that some jurisdictions or facilities may have with meeting proposed standards or addressing assumptions about similarities or differences among jurisdictions that may not be readily apparent.

The Project on Addressing Prison Rape, an initiative of the Washington College of Law at American University in Washington, DC, provides side-by-side comparison charts on their websites to help those interested in PREA parse the differences between the commission's recommended standards and those newly proposed. The documents also include an outline highlighting the Department of Justice's reasoning for making their proposed changes.

To facilitate discussion around focused topics, notice of the proposed revisions to the PREA standards includes a series of 64 questions on items ranging from guidelines for monitoring agencies to the use of technology in sexual abuse prevention, detection, and response. Individuals and groups may comment using these questions as a starting point or by addressing other areas of interest.

Comments are due by midnight April 4, 2011. They can be mailed to the Office of Legal Policy at the U.S. Department of Justice or submitted online at www.regulations.gov. Information about PREA can be found on the National Institute of Corrections PREA webpage at www.nicic.gov/PREA.
---