Prescription Drug and Pharmacy Management in Corrections
By Anita Pollard, Corrections Health Manager, NIC and Donna Ledbetter, Writer/Editor, NIC
Published: 03/28/2011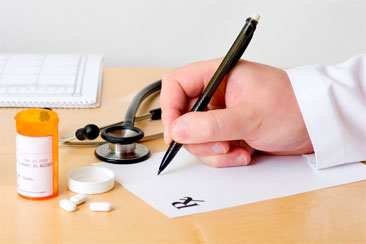 As jurisdictions across the nation attempt to do more with less, the effects of pharmacy management today will have long lasting and costly effects on the broader health care outcomes of tomorrow, in particular, the effectiveness of treatments for inmates with chronic illnesses, infectious diseases and comorbidities. To provide clarity around pharmacy management, why it is important to all jurisdictions, and methods for improving existing operations, the National Institute of Corrections (NIC) is hosting a live satellite/Internet broadcast on April 6, 2011 that will address issues like these and more.

The broadcast, titled Reduce Costs, Lower Risks, Enhance Healthcare Services: The Promise of Effective Pharmaceutical Management, is the latest satellite/internet broadcast by the National Institute of Corrections. It addresses the costs and issues surrounding correctional pharmacy management. After watching this program, participants will:

Develop new insights regarding current practices for prescribing medications in correctional facilities and the need to manage that process.
Gain a deeper understanding of the principles, practices, and guidelines of a well-designed formulary management system.
Acquire a new appreciation for the current evidence and data used to guide formulary decisions.
Understand best practices related to the delivery of pharmaceuticals and biological medicines.
Have the skills to improve the coordination of care for offenders between correctional and non-correctional systems.
Be able to explore the trends and foreseeable challenges to correctional pharmaceutical management in the future.


The broadcast will also help viewers find answers to the following questions:

What is a formulary and why is this concept important to my agency?
What are the benefits of an effective correctional pharmacy management system?
How does a pharmacy management system reduce costs and liability while enhancing healthcare services? What does the evidence tell us?
Is there value in collaborating for the purchase of pharmaceuticals and biologicals?
How does pharmacy management affect offender reentry?


As with all NIC broadcasts, Reduce Costs, Lower Risks, Enhance Healthcare Services is open to general audiences, but targets specifically the expertise and interest of nurse practitioners, nurses, pharmacists, physician assistants, physicians, correctional health administrators, health center administrators, jail administrators, juvenile justice administrators, prison administrators, sheriffs, and wardens. These viewers may also qualify to receive continuing education credits contingent upon their participation in the program.

Panelists and subject matter experts for the broadcast include renowned medical practitioners from fields including mental health services, juvenile medicine, psychiatry, and correctional health. A complete list of names can be found at the NIC website on the broadcast webpage.

For more information about this upcoming NIC broadcast and for instructions on how to register, visit NIC online at www.nicic.gov or the broadcast webpage. The deadline for registration is April 6, 2011. The broadcast will air from 12 p.m. to 3 p.m. Eastern Time.
---