Online Gambling: Offenders Trying to Roll "7′s" in a Binary World
By Art Bowker, Cybercrime Specialist
Published: 04/11/2011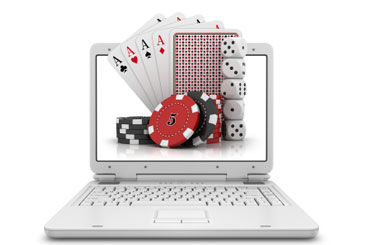 Legalizing gambling is a topic that seems to ebb and flow with the times. In the not too distant past legal casino gambling in the United States was limited to Las Vegas and later Atlantic City. We then saw some growth with American Indian gaming. Additionally states, most recently Ohio, amended statutes to allow casinos within certain jurisdictional areas. Within the last few months online gambling legalization was suggested as a possible method to generate needed tax revenue. Why should community corrections officers be concerned about gambling issues, including the online variety? If it is legal what is the big deal? Let me "ante" into the pot to get this discussion going!

Internet gambling has nearly doubled every year since 1997 – in 2001 it exceed $2 billion . A simple Google search for the term "online gambling sites", generates over 6,00,000 results. Currently, in the United States it is illegal to:

Place cyberbets on sporting events or in virtual card games;
Transfer money electronically for gambling; and
Place wagers in offshore Internet casinos, even if one lives in the U.S.


Okay, Einstein, it is all over the Internet but it is currently illegal in the states. So what? That may change and even if it doesn't offenders can go to casinos and legally gamble (provided it is not prohibited by their supervision conditions). Why should I worry about? Time to" raise" the bet as it were. Consider these articles:

"Lahn and Grabosky (2003) found that 34.3% of correctional survey participants had some form of gambling problem. The most serious current offenses for these problem gamblers were property crime (37.1%), violent crimes (28.6%) and traffic offenses such as drunk driving (17.1%). Additionally, 25.7% of problem gamblers disclosed that their gambling had contributed to their criminal behavior. Finally, 45.7% of problem gamblers said that they had stolen or obtained money illegally to gamble or to pay off accrued gambling debts."
"Williams, Royston, and Hagen (2005) reviewed scientific studies on offender gambling and found the studies provided evidence that offenders have the highest overall rate of problem gambling of any known population. Their review found as many as one-third of offenders met the criteria for problem gambling and approximately 50% of crimes committed by these individuals were to support gambling."
"Williams (2010) observes "Correctional professionals should be aware of the possibilities in which gambling may develop among offenders, particularly at a time when legalized gambling opportunities are increasing."

Okay, so you raise that community risk issue again. Big deal! Community correction officers just have to keep a better eye out for offenders that may have such gambling difficulties and prohibit them from going to locations where legal gambling is allowed. You know, put them on the problem gambling watch list at the local casinos. No more travel permits to Las Vegas or Atlantic City. Perform traditional field work to know what supervised offenders are doing. Again, Mr. Cigar Lover you got nothing but smoke. You are bluffing!

Time to show you my hold cards, collectively called "online gambling." I got two studies, Psychology of Addictive Behaviors (2002) and CyberPsychology & Behavior (2009), which suggest that people who gamble on the Internet are likely to have a gambling problem. The later study noted … "that the medium of the Internet may be more likely to contribute to problem gambling than gambling in offline environments."

Online gambling addictions much like other problem online behaviors can be easily concealed from significant others and community corrections officers. Now the problem gambler can bypass their supervision officer's brick and mortar techniques and go to cyberspace. They don't need to be careful about going into a casino or have ready explanations why they weren't home when their officer happened to stop by for a surprise visit. With legalization of online gambling, an offender with a problem just needs a mobile phone. Even an offender on home detention with global positioning can gamble their way into trouble. Casino watch lists for problem gamblers will do little to stop an offender with an Internet connection from placing their bets. The only thing that may slow them down is their credit card…. or their next victim's card limit. There is also the issue of virtual gambling in virtual communities. Even now criminal elements are finding new and novel ways to transfer "virtual money" into real world currency and commit fraud. Time to "fold"? Nope, I got some solutions to help you address this challenging issue. Here they are:

Know how a gambling problem may have contributed to an offender's involvement in the criminal justice process. Be aware that gambling is no longer limited to just the brick and mortar casinos but is now in cyberspace.
Be aware gambling online can involved traditional exchanges debits/credits on credit cards bank statement
Look for signs that your offender is having unexplained difficulties meeting basic needs (food, lodging, clothing, etc.) and/or addressing family obligations and/or restitution/fine/supervision fees. Maybe funds are being diverted to gamble or pay a gambling debt. Request offenders provide financial information as needed.
Periodically check credit card and bank statements for charges that might be associated with gambling. Require offenders explain and document large cash withdrawals and/or advances.
Periodically require a credit report to insure you are looking at all your offender's credit balances.
For individuals with a gambling problem make sure that their treatment providers are aware how gambling can occur in cyberspace, which can be much harder to detect.
If your gambling problem offender is spending a lot of time online explore what they are doing. For instance are they truly job searching or placing bets? Ask the obvious, i.e., are you gambling online? But also explore if they are involved in virtual communities online and what are they doing in those communities.
Depending upon the circumstances consider searching or monitoring of computers to find online activity related to gambling. For problem gamblers with Internet access consider installing software that prevents access to gambling sites.


Community corrections officers are increasing called upon to address problem behaviors, particularly when those issues may have resulted in criminal acts. Research has identified gambling as an area of concern in offender populations. Officers must be prepared to address this concern, which can manifest itself either at the roulette table in Las Vegas or online in the offender's home. Cyberspace puts a new dimension to addressing problem behaviors like gambling. However, officers do have cards to play. They just have to welling to get into the game and be effective change agents. Take care and be safe out there! Now where is that cigar I had…

References

Center for Counseling & Health Resources, Inc. Gambling Facts and Statistics

Federal Bureau of Investigations. (2007) Online Gambling: Don't Roll The Dice

Griffiths, M., Wardle, H, Orford, J. Sproston, K. and Erens B.(2009) "Sociodemographic Correlates of Internet Gambling: Findings from the 2007 British Gambling Prevalence Survey" CyberPsychology & Behavior. 12(2)

Ladd, G. and Petry, N. (2002) "Disordered Gambling Among University-Based Medical and Dental Patients: A Focus on Internet Gambling". Psychology of Addictive Behaviors Vol. 16, No. 1, 76–79

Lahn, J. and Grabosky P. (2003). "Gambling and Clients of ACT Corrections". Centre for Gambling Research. Regulatory Institutions Network. Australian National University.

Sullivan, K. (2008) "Virtual Money Laundering and Fraud" BankInfoSecurity.com

Williams, DJ. (2010). "Offender Gambling Behavior and Risk during the Re-entry Process". Los Angeles, CA: Leisure and Deviance Education/Research Services (LEADERS).

Williams, R. J., Royston, J., & Hagen, B. F. (2005). "Gambling and Problem Gambling within Forensic Populations: A Review of the Literature". Criminal Justice and Behavior, 32, 665-689 abstract



Visit "The Three C's (Computers, Crime & Corrections)" blog by Art Bowker

Other articles by Bowker:
---