De facto and Respected Authority
By Joe Bouchard
Published: 04/18/2011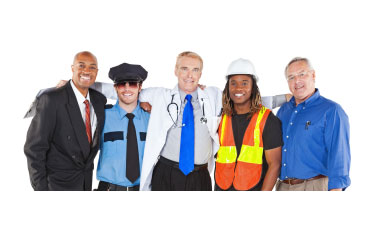 Someone who wears formal clothing or an official uniform usually commands respect, correct? Would a person who wears a knit polo shirt look more authoritative than someone in a T-shirt? Most would answer these questions with yes. Of course, the question of authority runs much deeper than that.

A friend and colleague of mine (in fact, the one and only Gary Cornelius) posed the question to me that put me on that track of thinking. Do custody staff in general have to overcome an obstacle when they are trained by programs or support staff person? In Gary's words, would they ask, "why should I listen to you if you don't wear a badge?"

I believe that there is de facto authority and respected authority. De facto authority can be seen when someone appears to play a part or fit the role of a leader. One can fill that spot with official clothing and proper equipment such as a radio or even a clip board. Still, someone less officially adorned can take charge of the scene through simple confidence and with direct action. De facto authority is very important in corrections, as it helps maintain order in a potentially chaotic environment.

Another part of command is respected authority. Respected authority runs deeper than de facto authority. It is a long-term perception of most or all of the staff. Whether or not you wear a uniform, respected authority is buttressed by several factors. Some of these components follow:

Longevity - No matter your specific classification, time on the job is a wonderful builder of authority. Those who can relate different corrections trends that they have lived through possess the wisdom of time. And objective observers of the past who carefully compare those with today's events are potentially powerful and authoritative.

Specific experiences - It has been said that we can earn our annual wage in one quick, traumatic experience. Corrections staff of various tenure know this to be true. One does not necessarily need to have copious years under one's belt to be rated as experienced professional. Vocational (and actual scars) are great teachers.

Reputation - Your reputation is how colleagues view you. This is based on how you interact with others and the totality of your past actions. When colleagues hold you in high esteem, you are granted the authority that comes with dependability. Granted, there are naysayers even when one considers someone with an unimpeachable reputation. However, your reputation is a consensus of many. It is generally not the grumblings of a few detractors.

Specialty - Some staff excel in certain niches, such as handwriting identification, finding contraband, or charting interpersonal associations. Of course, not all these talents will be sought all of the time. But when an expert is needed, is comforting to have one on hand. Specialty authority can be found when you discover the go-to person for a specific task.

Association - The old saying "birds of a feather flock together" has a certain wisdom. If someone is often seen with a person of apparent and/or actual authority, their stock rises. Associating with another person who is widely acclaimed leads others to assume that the follower may be a protégé. A suspicious and jealous minority may surmise that such an association is a riding of the coattails. Nevertheless, a mentoring relationship can benefit both parties. In the end, association with a known authority lends credibility and authority.

Here are some thoughts about de facto and respected authority:

Don't let the term 'respected authority' take away from de facto authority. De facto authority is still respected. But the immediate compliance to that authority comes with the circumstances at hand. De facto authority does not have to be based on long-term assessment of the qualities and reputation of any leader.
Quiet and dependable authority may not appeal to most. Generally charismatic leader styles are more popular.
Command is not perpetual. People can lose perceived authority relative to others. Authority can diminish as we make vocational mistakes. Nothing can compromise one's immediate reputation like egg on one's face.
The powers that be will value certain attributes. But when there's a change of command, the favored values can change.
Style and substance should be separated, as necessary. People will always employ different levels of these. And it's best to remember that talent and presentation are not the same.
Ego is sometimes an unfortunate motivation. Aspirations tied to authority can be misleading. We should try to separate motivation from authority.


Assessing authority is more complex than judging a book by its cover or a person by their attire. What one wears is not necessarily indicative of the power that one wields. Of course, we cannot dismiss that first impressions and apparent authority are important. In the end though, one must delve deeper to find the truth.

Visit the Joe Bouchard page

Other articles by Bouchard:


---