The Contraband Nerd
By Joe Bouchard
Published: 04/25/2011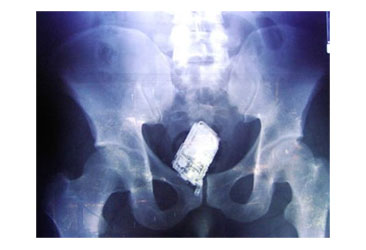 What is on your essential list of items needed for facility safety? Staff watchfulness, communications, and sufficient time to follow up are a few of these things. There are forgotten items, though. In pursuit of building a safer facility, we often omit the contraband nerd from the list of essentials.

What exactly is a contraband nerd? Let us try this definition.

Contraband nerd – noun –ˈkäntrə.band nərd -

A person who is enthusiastically and diligently engaged in discovering unusual uses for ordinary items,
A focused corrections professional who strives to understand contraband control methods and whose goal is to enhance safety,
A devoted corrections professional with a talent for discovering illegal schemes that utilize bootleg.


Generally, the word nerd is a pejorative term. Commonly, it means an inept or bumbling person. However, for the sake of this essay, a nerd is someone with the deep focus in a specialized area. If you have a colleague who questions the many uses of ordinary things, your colleague may be a contraband nerd.

Regarding the contraband nerd, here are some useful and necessary qualities:

Inquisitiveness – The contraband nerd ponders questions about modified goods or those used in a way not originally intended by the manufacturer. They might question if a metal wire and an electrical outlet can produce enough spark to ignite cardboard. They might examine the charging cord of an authorized MP3 player and conclude that it could be used to charge many types of cell phones. Above all, the contraband nerd asks the question, "What else could this be used for?"
Tenacity – This is the quality of following a lead as far as possible. The true contraband nerd will systematically turn over each stone to see what is underneath. Duties, frayed patience, and time constraints may temporarily halt the search. But the contraband nerd knows where he or she left off and will continue the search whenever possible. Tenacity means hanging on tightly to a goal and seeing it through to completion.
Mechanical reasoning – A contraband nerd may hand-test metal for pliability, hollow out books, or compress envelopes to witness possibilities of smuggling firsthand. To some, this may seem a strange exercise in theoretical futility. But the contraband nerd performs creative experiments in order to test the limits of imagination. Without field tests, the understanding how offenders alter materials stagnates.
Economic sense – How much would a cigarette fetch on the yard? What sorts of diet pills are most valuable to traders? How much above the value of a first-class stamp is a metered envelope? What is a quick manner in which an offender can earn economic power and therefore physical power? These are just a few of the questions in the economic vein that the contraband nerd will ponder. It's crucial to think in terms of hot sales items. This provides us with something specific to search for.
Identifying the players – The contraband nerd will try to find specific motivations of contrabandists. Optimally, through an informed network of colleagues, the contraband nerd builds an idea of who is associated with whom. Knowing who the movers and shakers are gives a sense of likely avenues of trade. There is an element of maintenance in this. The contraband nerd has to have a handle on shifting alliances and be aware of the existence of vengeful ex-trading partners.


It's important to remember that the contraband nerd is a wonderful balance to the offenders skilled in the trade and manufacture of contraband. Contrabandists are dangerous and are motivated to make weapons and leverage economic and fiscal advantage. In short, without the contraband nerd corrections would be a much more dangerous place.

It behooves corrections administrators to develop and nurture the skills of contraband control. Many contend that there should be more training on theories, application and practice of the search. And even though corrections budgets are strained, the benefits of an informed staff body armed with additional contraband control training outweigh the cost. And the fundamentals of such training may come from the methods employed by one or any of the institution's contraband nerds.

Visit the Joe Bouchard page

Other articles by Bouchard:


---