Support Staff: Why engage in contraband control?
By Joe Bouchard
Published: 05/02/2011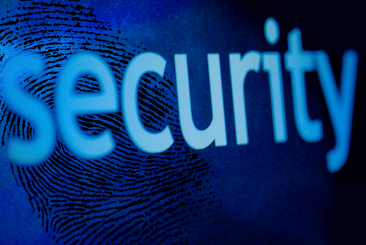 Support staff in any institution perform many useful functions. For example, there are healthcare staff, mechanics, storekeepers, and teachers just to name a few. Without them, offenders would be harder to control and operations would be seriously compromised. Yet, the various specialties of auxiliary staff on the face of it seem to be without a security function. And the reasons for that varies, ranging from institutional or agency culture to the emphasis that individual professionals places on security.

This does not have to be. Non-custody, support staff can offer a lot of help in the constant battle for safety. And one of the fundamental eroding elements of the security base is the existence of contraband and the trade activity that goes with it.

I believe that a complete corrections professional will perform their specialty well and engage in contraband control. And when I say corrections professional, I mean not only the officers but also administration, programs personnel, and other support staff.

Here are five reasons programs staff should help in the search for contraband.

It is everyone's duty – Look at any mission statement. An agency's mission statement is the written expectation of service. Security is built into all of them. Though the words may differ, it all comes down to keeping the public, staff, and offenders safe. Anyone who works in corrections, no matter the classification of their job, is duty bound to follow the mission statement;
A different perspective
– Almost everyone appreciates an extra set of eyes. Support staff may see something that is overlooked by other staff. For example, some offenders are more likely to exchange goods or services in front of support staff and in the absence of custody staff. Because of this, observations of non-custody staff are valuable for the institution. Hitherto ignored associations between offenders can come to light. What had previously been unseen could represent the gateway to vast trading enterprise and to more sinister bootleg;
Staff harmony – Support staff who share the search generally are held in higher regard by custody staff. Non-custody contraband control hounds are willing to step out of their comfort zone and specialty and into the very important matter of security. The search for contraband is a fundamental building block of security. And when support staff engage in this, many custody staff feel that there are others to help carry the burden. This sort of cooperation strengthens ties, creates empathy, builds credibility, and mitigates the persistent problem of staff division;
Impression
– Over time, offenders will notice the security consciousness exhibited by support staff. This will make formerly vulnerable staff into a less likely target of manipulation and intimidation. A well-respected body of staff helps build a feeling of safety in the facility;
Pragmatism – The life that you save could be your own. It is dangerous in there. It makes sense to eliminate the dangerous elements. And even if preserving your own existence is not paramount in your mind, there's the well-being of your colleagues to consider. The practical thinking involved in a contraband search is priceless. It is like looking for a mouse trap that has been set before actually reaching for it.

It is no surprise that any correctional facility is incomplete without meaningful programs and effective prisoner services. In much the same way the security team is diminished without the vigilance and communication of support staff. Support staff can be a valuable asset to the search team. Their efforts, combined with everyone else, make corrections safer for staff, offenders, and the public.



Visit the Joe Bouchard page

Other articles by Bouchard:


---