The Perfect Storm: Cyberspace Criminality
By Art Bowker, Cybercrime Specialist
Published: 05/30/2011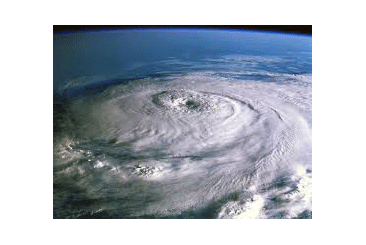 Recently Match.com made headlines in a bad way. It became the subject of a lawsuit for not properly screening sex offenders from its dating service. You guessed it. One sex offender hooked up online with a female and met and raped her in the real world. Match.com has promised to ratchet up its screening protocols. This past week Connecticut moved legislation forward that would require Internet dating sites which charge fees to provide customers safety tips and advice to make both online and offline dating safer. If enacted Connecticut will join New York and New Jersey who have passed similar legislation.

Within the last week Craigslist has again made the news as a virtual hunting grounds for offenders. Fours suspects (two reportedly gang members) posed as sellers on Craigslist and robbed an 18-year old and his girlfriend and killed the man when he attempted to follow them. We also have an apparent serial killer dubbed the "Craigslist Ripper", using the service to find victims and dumping the bodies in a secluded section of Long Island beach over the past several months. The blog has discussed previously the issues regarding sex offenders on social networking sites, notablly Facebook. However, make no mistake not all the victimization occurring online is due to sex offenders. An article in the Wall Street Journal provided information on a 45 year old senior manager who was scammed out of $5,000 by a "female" he meet on eHarmony.

Why are these acts occurring online in apparent increasing frequency? Well part of it may be the media just highlighting these serious online crimes, which makes it seem like there is more of them. However, the truth is more and more of the public is turning to the Internet for social interaction. The more interaction online the more victims come into contact with motivated offenders. This is exactly what I believe Lawrence Cohen and Marcus Felson were suggesting with their Routine Activities Theory. Specifically, a crime occurs when the following three factors converge in time and space:

A motivated offender,
A suitable target and
The absence of a capable guardian.


I think the argument can be made that there really is an "absence of a capable guardian" online, so in a real sense we are seeing a perfect storm of criminality in cyberspace.

We also can't ignore that the computer and the Internet are excellent tools for criminal behavior. The Internet provides offenders with a sense of anonymity. They can communicate with whomever they want with little fear that someone will discover or identify them. Additionally, they can tailor their appearance to whatever is needed to get at their victim. They can be rich, educated, someone from the opposite sex, single, more attractive, less overweight, or similar in age to the victim, etc. These dating sites also are in many respects a sexual predators ' preference catalog. Most group individuals by age, weight, hair and eye color, height, location, etc. I have even seen some sites provide shoe sizes. What more would a crazed sexual predator want?

Additionally, they can literally groom multiple victims not only over an extended period of time but simultaneously. Such activity would prove harder and riskier to accomplish in the real world. Finally, particularly, with the scams and frauds, offenders oftentimes are not even in the same jurisdiction or country of the victim. This makes investigation and prosecution that much harder and dare I say the offenders know it.

So what can be done about this? Well for starters we need more Internet safety presentations, starting at a young age and going all the way up to the nursing homes. These presentations have to stress that just because someone types it on a screen or shows you a picture doesn't really make is so. Additionally, such presentations should stress the appropriate personal details to share and under what circumstances.

The private sector in cyberspace has also got to step up to plate. In the real world no business would last long that did not provide proper lighting in the customer parking lots, routine mall security, etc. The private sector, particularly those involved in social/dating sites, have got to come up with techniques for providing those same rudimentary security measures that we all expect in the real world. If they refuse to do so their sites may become as popular as a store with no night lighting located in a high crime area.

Finally, law enforcement has got to be more involved in the online community and not just retroactively but proactively. This is going to be hard with the current budgetary climate. But if it doesn't happen the Old West will seem like a very mild metaphor for describing the lawlessness of 21st Century cyberspace.

For community corrections officers we must be aware what our offenders are doing online, particularly if their crimes were predatory in nature. I can see no earthly reason why a supervised sex offender should be given free rein to frequent whatever social networking he or she chooses. Even the sites which only allow adults can be a problem for sex offenders who victimize children. Most ask if the person has children. How hard would it be for a pedophile to locate a single lonely mother with minor children to victimize? Offenders who are con artists also pose a risk in this environment where victims are so trusting. Ask questions about what your offenders are doing online before you get that call from the police department about them.

Many of these issues I am sure are going to be discussed at HTCIA's 2011 Annual Training Conference and Expo. The HTCIA is celebrating 25 years as a participant and leader in the High Technology world this year. Tell Wojo, Jimmie, Duncan, and Tom I sent you. Now where is that cigar I had? Be safe out there.

Visit "The Three C's (Computers, Crime & Corrections)" blog by Art Bowker

Other articles by Bowker:
---