Practical Perspectives: Values That Will Clearly Drive Your Jail Operation… Get Some!
By Major Clifford G. Tebbitt, Jail Administrator, Scott County Sheriff's Office
Published: 06/06/2011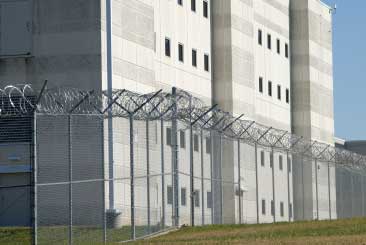 Regardless of your place within any jail organization, regardless of your position in the jail, if you know and understand the organizations core corrections values you will improve your ability as a contributing member of the organization's future direction. And, if you know the direction of your jail organization and how your job relates to others in the organization, you will be able to do a better job in helping the basic mission of the jail reach its objectives. As corrections professionals, grounded in our values ---such as Loyalty, Respect, Service, Integrity and Personal Courage--- and alert to the objectives for the jail operation established by your Sheriff's, Board of Supervisors/Directors, and/or Departments of Corrections at the local level, we will be in a better position to assess the likelihood of our ability to perform our mission.

The American Jail Association suggests the following core values to be grounded in indivisible truths and this jail administrator suggests if ascribed to at the individual and organizational level the overall affect will move performance of the organization "above the bar":

Keep

The institution secure so as to safeguard my community and the lives of the staff, inmates, and visitors on the premises.

Work

With each individual firmly and fairly without regard to rank, status, or condition.

Maintain

A positive demeanor when confronted with stressful situations of scorn, ridicule, danger, and/or chaos.

Report

Either in writing or by word of mouth to the proper authorities those things which should be reported, and keep silent about matters which are to remain confidential according to the laws and rules of the agency and government.

Manage

And supervise the inmates in an evenhanded and courteous manner.

Refrain

At all times from becoming personally involved in the lives of the inmates and their families.

Treat

All visitors to the jail with politeness and respect and do my utmost to ensure that they observe the jail regulations.

Take

Advantage of all education and training opportunities designed to assist me to become a more competent officer.

Communicate

With people in or outside of the jail, whether by phone, written word, or word of mouth, in such a way so as not to reflect in a negative manner upon my agency.

Contribute

To a jail environment which will keep the inmate involved in activities designed to improve his/her attitude and character.

Support

All activities of a professional nature through membership and participation that will continue to elevate the status of those who operate our nation's jails. Do my best through word and deed to present an image to the public at large of a jail professional, committed to progress for an improved and enlightened criminal justice system.
At yet another level when considering core values, I have considered the following organizational outcomes to be directly associated with the ascending of the jail applying an ascribed set of core values. The following describes the possibilities of your jail as illustrated in my experience within the Acme County jail if you and your leadership would elect to apply a value driven jail operation. This core values centered leadership orientation I speak of, may very well require tremendous effort and change in the overall thinking of the organization's leadership for the jail. When focusing the jail's leadership of values jail supervisors within the Acme County realized some very profound organizational benefits. When jail supervisors combined the solid principles suggested by the American Jail Association with a synergized values orientated philosophical operational effort the overall organization demonstrated these three central beneficial outcomes:

Operating Priority
Staffing Results
Leadership Force


As the jail administrator I would suggest these elements are basic to the management of a highly successful jail organization. The experience within the Acme County jail would suggest they hinge between all ranks within this organization. Let me illustrate…

Operating Priority: The staffing leadership activities of planning, leading, organizing and controlling are often set aside, the leaders use their time performing operational tasks. Supervisors work requires thinking and concentration, and the performance of these tasks usually brings immediate satisfaction. But when the supervisor is unable to devote sufficient time to supervisory activities, he/she becomes ineffective and is constantly faced with crisis situations. The most effective way our jail organization's leadership avoided placing too much emphasis on operating work is to clearly define roles as it relates to the supervisory activities, and "putting first things first." By putting first things first, our supervisors organized and managed time and events around the future priorities to be identified.

Staffing Results: All staff embracing the core values secured more effective results when they have effectively performed the activities of planning, organizing, leading and controlling. Acme County learned that staff, supervisors, and leaders should be selected and promoted for their demonstrated and potential ability to perform their duties. Each staff member's personal-professional development situation was examined periodically to insure that proper emphasis was being given to supervisor development activities and functions.

Leadership Force: The organization may be comprised of many outstanding individuals, but if these individuals are allowed to work independently, with no prescribed control for assuming task accomplishment, the goals of the entire organization may be jeopardized. The greater the difference between the organization's goals to the staff goals as a whole, the greater the need for staff to act as a cohesive unit, and the greater the need for leadership force. One vitally important function of the supervisor acting out his or her leadership capacity is to provide the leadership force necessary to mold his/her staff into a "team."

Staff of all ranks have much to gain from using the established principles and the accumulated knowledge and experience of our leaders. The principles that have been found to be true in the most difficult situations within the Acme County jail, mental/physical/emotional toughness was undeniable and quickly discovered the key ingredient needed to be developed in all our staff. Through the application of these principles, staff, supervisors and leaders alike will find that they can anticipate, and often avoid, serious problems in performing their jobs. In short, staff assigned to supervisory and leadership roles was found to be critically responsible for directing and guiding staff for which they are to be a coach, teacher, and mentor in the transition to a values driven jail operation. Once teamwork had been developed, rallied around the organization's values, the supervisor may then delegate authority, concentrating their own efforts on their team leader functions. In Acme County we learned that the supervisor as the team leader must possess the highest level of interpersonal, conceptual, technical and tactical skill proficiency while reinforced at the core by the organizations values. For through this relationship our organization better realize its potential, i.e., reduce incidence within the jail, reduced absenteeism while also reducing staff turnover. Acme County learned that purposefully adopting a core set of values made a difference, didn't cost much really, and turned the operation around. From this jail administrator's perspective values will clearly driven your jail operation to newer heights of success… and if you don't have them clearly expressed within the organization and emphasized, get some!

Other articles by Tebbitt:


---