Against all odds – Is searching futile?
By Joe Bouchard
Published: 07/18/2011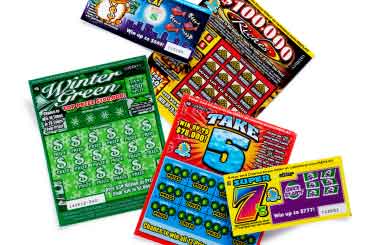 Why do millions of people purchase lottery tickets every day despite what some would consider poor odds of winning? The idea of triumphing over large odds is very human and drives many initiatives. If you boiled the psychology of gambling down to a single word, that single word could be hope.

This concept of hope is captured well in the very popular classical Greek myth of Pandora. In the story, all are forbidden to look inside a box from the Gods. However, this seems like a case of divine entrapment or a test of lesser beings.

Pandora, our protagonists in the story, could not resist the overwhelming temptation. As she opened the box, a whole slew of agents of sickness and evil spilled forth into the pristine world. It is lucky for humanity that Pandora was able to slam the lid on the most dangerous entity in the box – hopelessness. Hellenic philosophy showed in the story that in the face of adversity we still have hope.

Have you ever felt the vocational efforts were completely futile? Have you ever wondered if we will fail despite all of our precautions? It is clear that hopelessness kills initiative. Perhaps the best phrase that describes overwhelming odds is trying to find a needle in a hay stack.

Much the same can be said of contraband control. Often, it seems hopeless to find a rumored dangerous item. When a shank is said to be in circulation, visions of mayhem follow. Even though it is imperative that staff find the weapon, some of us are gnawed at by pessimism. There simply are too many places to look and too many prisoners to hide the item. And with a concerted effort, inmates can pass an item under the collective nose of staff. On the face of it, keeping dangerous items out of circulation is hopeless.

Despite that pessimistic line of thinking, we have advantages in the search. The hope lies in these factors:

We have a communications network unrivaled in the facility. It is true that prisoner networks are strong when needed. However, ours are stronger, aided by electronics, and augmented by an agency-wide potential of minds;
We can search with virtual impunity;
We can search in a systematic manner;
We can return fresh back in the facility every day. Our colleagues can continue the search in our absence;
We have a vast store of experience behind our efforts. Many of the tricks have been tried before and are just recycled;
We have time on our side. Day by day, we chip away at unsearched areas.
We can close the book on an item once it is found. Once the bootleg is in an evidence locker, it is no longer in circulation.
We have a large amount of professional literature that helps us look for the seemingly elusive needle in the hay stack. Much of the literature is forbidden for prisoners to possess. Also, many online corrections sources are password protected, allowing only corrections professionals to use.


Let us not rely solely on optimism in our efforts to win the day. It is true that hope and efforts do not make the task of finding contraband entirely easy. We must be rooted in realism. Besides, action speaks louder than hope.

When each dangerous item is pulled out of circulation, it is like returning evils back to Pandora's Box. The touch of optimism in the dreary scenario can give us the tenacity to carry on. And in corrections endeavors, this is a necessary ingredient for success.

Visit the Joe Bouchard page

Other articles by Bouchard:
---