A Community Approach to Combating Identity Theft
By Neal O'Farrell
Published: 07/18/2011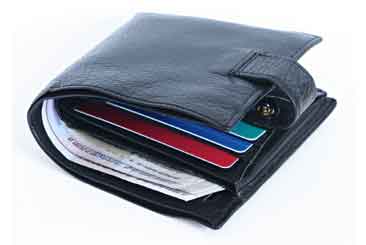 "I don't think I've seen a crime like this in more than 20 years in law enforcement." That was just one comment from a recent security conference in California. And it echoes what many in law enforcement, the security industry, and even banking feel about the surge in identity theft over the last decade. It's left many in law enforcement struggling for answers over how to deal with this tidal wave of crimes. And in many cases it's left victims blaming law enforcement for not coming up with those answers.

There have been an estimated 20 million victims of this crime in the United States in just the last 24 months. That works out to an average of more than 800,000 victims every month, or 27,000 victims every single day. Far too many for already cash-strapped law enforcement agencies to effectively handle. And to put that number in perspective, there have been more victims of identity theft over the last 24 months than there have been reported burglaries, attempted burglaries, arsons, vehicle and auto thefts, purse snatchings, pick pocketing, and shoplifting—nationwide—combined.

So how did we get here?

We can identify more than a dozen reasons that help to explain the rapid growth in identity theft as well as the challenges in controlling the impact. Here are just a few:

Law enforcement lacks resources to handle identity theft cases.

One of the most common complaints from victims of identity theft is the apparent indifference from law enforcement to identity theft and its victims. In reality, most police departments don't have the resources to investigate identity theft, but many also don't understand that they need to do a better job of explaining this to the victims who arrive on their doorstep desperately looking for help.

Thieves are emboldened because they know they're unlikely to be caught. Some studies have suggested that only one in every 700 cases of identity theft is ever prosecuted. And while the punishments for identity theft are now very severe, with stiff prison sentences for the worst offenders, the vast majority of identity theft cases go uninvestigated, unprosecuted, and unpunished. This reality, coupled with the ease with which identity theft can be committed, has simply emboldened criminals and made the crime irresistible to many thieves.

Organized crime gave cybercrime and identity theft a whole new lease on life.

Organized crime gangs around the world have pumped millions of dollars into sophisticated and well organized scams, hiring some of the most talented hackers and thieves in the world, creating some of the most sophisticated new kinds of malware (like banking Trojans), and operating in regions where law enforcement can't, or won't, reach them. Organized crime gangs around the world have upped the stakes, turning identity theft into a global business that they have no intention of abandoning any time soon.

Consumers think we're winning the battle.

Consumers have become increasingly apathetic to identity theft in the last few years, either because they believe they have little to lose (or think zero liability will take care of everything) or because they think the enemy is on the retreat. This increase in apathy has led to a decrease in vigilance as consumers continue to let their guard down.

The Identity Theft Council:

The Identity Theft Council was established to find better ways to address these problems. The council was the brainchild of security expert Neal O'Farrell, who has been fighting cybercrime and identity theft around the world for more than thirty years, and Inspector Anne Madrid of the Hayward Police Department in Northern California. Partners in the Council include Intersections Inc, the American Bankers Association, the National Council of Better Business Bureaus, the Identity Theft Assistance Center (ITAC), in Washington D.C., Elder Financial Protection Network, the Independent Community Bankers of America (ICBA), the Online Trust Alliance (OTA), the Center for Identity, the Identity Theft Resource Center, and many others.

The Identity Theft Council is creating a national network of local partnerships between law enforcement, the business community, and local volunteers to provide local and in-person support to these victims, in the communities where they live. Neal O'Farrell, Executive Director of the Council, stated that "The Identity Theft Council is really the Neighborhood Watch of the 21st Century. The best way to address a crime as widespread and complex as identity theft is to share the challenge, across the community, and not just leave it to law enforcement or the financial community." The council provides identity theft victims with greater long term support and recovery assistance in their local community, while at the same time helping to reduce the incidence of identity theft by improving local awareness and education.

The Identity Theft Council is founded on a simple premise—that every community, no matter how small, has resources that can be harnessed to combat identity theft: to help victims recover from the crime, to ease the burden on law enforcement, and to educate users about the many options they have to avoid the crime. "The main problem for victims is the aftermath of what happened, and not necessarily just the crime itself," according to Inspector Madrid. "With Identity Theft Councils, victims now have somebody to talk to, a real voice, a real person who cares about what they're going through and can talk them through the pile of paperwork that they're going to have to fill out. It's a great victim advocacy tool."

The Council's mission is to find more effective ways to fight identity theft at a local level, and they already have, in a number of ways:

By providing victims of identity theft with free access to local experts and trained counselors who are volunteering their time to help victims recover from identity theft.
By working with local credit unions and banks to encourage their employees to become trained volunteer identity theft counselors.
By partnering with law enforcement, providing them with free training and other resources, so they can provide a more positive response to victims.
By working with a broad network of local partners, including the financial community, law enforcement, local government, local businesses, and schools, to spread the "prevention through education" message to the broader community.
By creating local Identity Theft Councils in communities across the country as a single point of response and support.
By creating Junior Councils in high schools across the country and encouraging students to learn about the risks, become mentors for other students, and take a lead in organizing broader community outreach programs.


The benefits for law enforcement are significant. Chief Ron Ace of the Hayward Police Department agrees, stating that "Any police department that wants to be seen as progressive and responsive to their community would certainly be remiss if they didn't seize the opportunity to have something like the Identity Theft Council available for its community." No longer does law enforcement have to tell victims that there's little they can do for them. No longer does law enforcement look like the bad guys. The burden of responding to identity theft, supporting victims, and preventing the crime in the first place, is now shared by the entire community—working together, and sharing expertise and resources.

Neal O'Farrell
Founder of the Identity Theft Council

Editors Note: Reprinted from Community Policing Dspatch
---