Treat the Disease of High Turnover in Corrections Employees
By Joe Bouchard
Published: 09/19/2011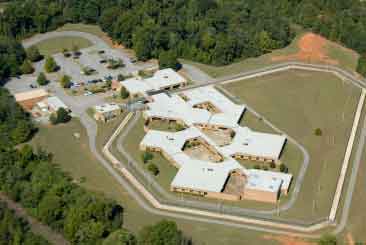 There is an insidious plague that will strike almost every correctional institution. It does not discriminate between security levels, population group, age, or geographical region. Once in motion, this affliction causes diminished staff confidence and make conditions optimal for prisoners to be less manageable. It also consumes departmental resources with impunity. The disease is high staff turnover.

This happens in all occupations. But why is it more frequent in corrections? Primarily, it is because it is such a difficult job. This is particularly true when someone is not used to the frequent mental challenges, the paramilitary routine, and the need to be thoroughly well-versed in policy and procedure. There is also the nagging potential of assault on staff. Such are the cumulative stresses of our vocation.

Before we can cure the disease of staff retention, we must understand some of the reasons it occurs.

General economic prosperity may actually prompt high turnover. During good times, there are ample opportunities for employment in other fields. Granted, this is not as much of a concern during fiscally challenging times. However, we must be aware of this in the times of plenty.
One bad experience can change the course of a career.
Job satisfaction is a problem. Many feel that there is a lack of vocational reward. Of course, the ultimate reward is daily safety. When the day ends with prisoners and staff physically well, it is a successful day. Yet, it is not an obvious accomplishment to all.
Sometimes, employment with corrections may be intended as a stop on the avenue to other law enforcement objectives. Also, it could be part of a professional move, for example, from prison librarian to academic librarian.
Often times, it is not the first employment choice, but an interim solution to earn money and benefits while the job search continues.


Understanding the problem means looking at what it does to the profession. Facilities and departments suffer in these ways:

Economically- Staff recruitment is expensive. Initial training is a large item in the budget. The more turnover that exists, additional dollars are spent unnecessarily. Redundant training dollars could be applied elsewhere.

Potential- There is unrealized potential from those that leave the vocation. Future corrections leaders, both practitioners and theorists, do not allow themselves the chance to mature. That shrinks the pool of experienced and qualified candidates to step up in the ranks.

Experience- Seasoned staff become overworked. They must train and teach a steady stream of new recruits. As the tenured to green staff ratio continues to tilt against experience, quality mentoring diminishes.

Psychological- The newer staff that remain witness their contemporaries leave. This may be somewhat depressing to marginally invested employees. The new person's decision to remain in the profession becomes invalidated as peers vacate.

Safety- There is safety in experienced staff. Since newer staff are vulnerable, large turnover means more new staff. The stage is set for more manipulation. Ultimately many prisoners will have more "training" in corrections than employees when staff are not retained.

There are some solutions for the problem of difficult to retain staff. Additional training based on realism is one way. The more quality training, the better. Fluff training will not accomplish much but to expend dollars. But, training is only a solution when it is meaningful to the success of the professional. Ideal classroom training should complement the on-the-job aspect.

Manage the workplace well without compromising security. Foster an atmosphere in which newly hired personnel are comfortable to ask questions. Develop harmony between senior and newer staff. Too many times, older staff may unnecessarily frighten or intimidate new recruits.

Cross training keeps assignments fluid and interesting. This also leads to the larger perspective. Make time for a review. Have the institutional trainer restate lessons. Give new staff a chance to relate their stories. This allows them to feel a part of the whole.

Try to learn from exit surveys. Understand why staff in your facility leave. Ponder how this can be changed. Ask your personnel office if there are any plans for successfully stemming the tide.

Communicate with other departments via telephone, at conferences, or online through list-serves. This sort of networking may uncover problems that have already been answered by some other entity. What has worked elsewhere?

Search the professional literature. What do corrections articles reveal? Similar studies may have been conducted in the military and private industry. Are these applicable lessons?

Survey all employees, regardless of seniority or position. There may be untapped ideas or inspirations here.

Realistically assess economic fluctuations, budget limitations and human nature. With all of that in mind, you can take charge in treating the disease of high staff turnover. This is preferable than letting the symptoms run the facility.

Visit the Joe Bouchard page

Other articles by Bouchard:
---