Balance; Can We Afford On-Line Training As An Only Source?
By Jamie L. Clayton , CJM
Published: 10/24/2011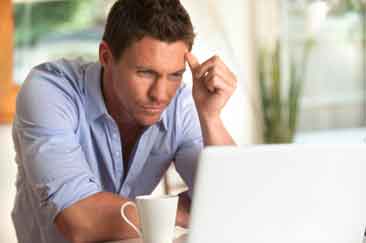 With the continued reduction to corrections budgets, more correctional administrators are relying solely on automated training for staff. I am a firm believer in on-line training, believe it has its place and have even done some work in automated correctional training. However, tomorrow's correctional leaders can not be groomed by only attending automated training. The ability to network is not supported in a strictly on-line training regimen. Networking and knowing your colleagues is an important component to successful jail leadership

Attending outside training and jail conferences are prime locations to network and establish resources in corrections. Most offering attendees a chance to mix with other jail professionals, tour facilities, meet vendors, learn about associations/organizations who focus on the enrichment of jails and the corrections profession. When scheduling staff to attend training; don't just focus on budget issues, think about the significance of classroom instruction and the networking opportunities that might otherwise be missed.

If you are attending a conference and need to increase the number of contacts you have, one idea is to force yourself to meet people. My career has been influenced by many great leaders and I used to work for a Captain that "got" the importance of knowing other people in his profession. He would take line staff and supervisors with him to outside training and make everyone sit at a different table. He would work his table, introducing himself to everyone and by the end of the day he would know everyone's name, what agency they worked for and their title. He was amazing to watch. Now for the others that didn't have the same comfort level, it was a little uneasy and awkward at first. But it really is a great way to meet others and reinforces that on-line training can not be the sole substitute for classroom training.

Many people succeed/survive in their career because if they don't have the answer, they at least have the phone number to the person that does. With the recent and ongoing changes to corrections (PREA, strip search, California's Re-alignment), many jail administrators would be unprepared if it weren't for networking Having someone to call, ask a question, compare direction or just bounce ideas off of is a great tool and should be in everyone's toolbox.

Having quality resources are invaluable. Remember, part of a leader's job is to groom and prepare others to replace them. Balancing on-line training, classroom instruction and the environment to network should help weigh the decision to send or not to send.

Editor's note: Corrections.com author Jamie Clayton is a Captain with Imperial County Sheriff's Office in CA and has been working in law enforcement since 1985. She holds a Bachelor's Degree in Administration of Justice, is a graduate of the National Jail Leadership Command Academy and most recently a graduate of CA Commission on Peace Officer Standards and Training Command College, class #49. She is a classroom and on-line instructor for Humphrey's College, a Certified Jail Manager and is currently the 2nd VP with the American Jail Association.
---