Restorative Justice: Transforming Corrections
By Daniel Patrick Downen M.S. AJ/S
Published: 11/07/2011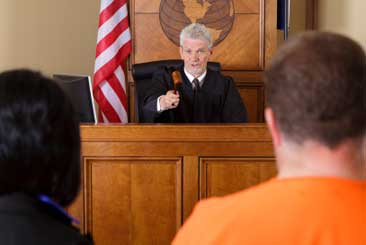 As a component of public safety the Departments of Corrections have for years held to the notion that "tough on crime" involves an effective system of incarceration and that this alone would address any and all issues we have with societal crime. The standing belief by many administrators and the public was that the punitive aspects of incarceration would deter further crime and effectively hold offenders accountable for their decision to commit crime.

Through education and research we have since come to understand that there is, in fact, much causation that contributes to crime. That ones' decision to commit crime is influenced by many sociological and psychological determinants. However, society in general has not been educated to the complexities of crime and still clings to the concept that incarceration alone is sufficient to address criminal behavior. Many conclude that any treatment programming for offenders is not "tough on crime" as it makes prison more tolerable or less punitive. Additionally the thought is, why should we give convicted felons all these services for free while hard working law abiding people have to pay for them. This has been the error in thinking for decades.

As a result, we are now faced with out of control overcrowding due to enormous rates of recidivism. Corrections in many states are one of the largest budgeted agencies and we are not getting the most return for our public safety investment dollars. The level of public safety is greatly reduced as tax dollar expenditures greatly increase. We simply cannot afford to keep re-processing and incarcerating the same offenders over and over.

The Shift in Strategy

"Restorative Justice is a theory of justice that emphasizes repairing the harm caused or revealed by criminal behavior. It is best accomplished through cooperative processes that include all stakeholders" (Restorative Justice .org). The stakeholders include victims, offenders and the community, all three of equal priority. Restorative Justice is much more than implementing programming and services. It is a big picture strategy of addressing the true causes of crime within the offender, repairing the damage caused and giving the victims a voice in the process. It differs greatly from our long standing single dimensional approach of incapacitation which allows offenders to choose a passive role in the process and does not allow the individual victim or the respective community to be involved or contribute in a meaningful way in addressing the core problematic issues behind the offenders' criminality. It does not stress the importance of the offender to come face to face with the human impact of his criminal behavior. The offender can go to prison and take no role in making whole the victim, the community or himself. Restorative Justice seeks to change this.

Restorative Justice is a different framework for reducing recidivism and providing public safety. It is not a program. It is a collection of concepts put into action to administer justice as a process that involves the victim, the offender and the community. It does not seek to undermine or mitigate the punitive characteristics of incarceration. Taking responsibility is fundamental and therefore more difficult for the offender. Restorative Justice Principles facilitates changing the offenders' thinking and raising their level of moral reasoning. It attempts to teach offenders empathy and compassion for human suffering. Both qualities many offenders lack through inadequate childhood socialization, neglect or abuse. With a Restorative Justice correctional long term direction, the focus is appropriately placed on healing the victim, making whole the community and restoring the offender to a moral place he was or should have been. This model gives offenders a chance to reclaim their lives, to give back and be a positive force in their community.

According to the U.S. Department of Justice, Office of Justice Programs, Restorative Justice embraces some basics concepts.

The justice process belongs to the community and as such works to prevent crime and promote change by being actively involved in the process.
The community bears the responsibility to support efforts to reintegrate offenders back into the community and to ensure offenders are afforded the resources and opportunities to make amends.
To restore victims of crime by allowing them to be active participates in the process.
Recognizing that offenders themselves have in some way been harmed, their needs, risk factors and life skill competencies must be addressed.
Offenders bear responsibility to make things as right as possible.
Offenders bear responsibility to be aggressively active in addressing their own needs.


A Restorative Justice initiative should provide opportunities for all those involved and impacted by a specific crime to participate in its resolution. It will begin to restore all victims and offenders to well functioning, contributing members of the community. Restorative programming will require offenders to work towards repairing the harm they have caused. Many victims of crime find a face to face encounter with their offender extremely therapeutic and provides a sense of closure. Victim Impact Panels and Victim-Offender Mediation bring crime victims and offenders together for this purpose.

Victim Impact Panels allows victims of crime to express to a group of offenders the impact of their criminal lifestyles on their lives. This enables offenders to understand the physical, financial and emotional aftermath of what they have done.

Similarly, Victim-Offender Mediation is a structured meeting with a specific victim and their offender. This process is more of a personal encounter brokered by a Mediator and aimed to facilitate healing the victim and to bring the offender face to face with the human suffering they have caused.

Community Service Sanctions can also assist in holding offenders accountable for the harm they have caused and will provide consequences designed and with victim input to help repair the victim and pay back the community. This could involve assisting at senior citizens centers, food banks, Victim Impact Panels or repairing property damage cause by crime. Community Service Sanctions demonstrate to the offender a feeling of giving back and to understand what it is to be a positive force in his community. It should be noted; to achieve the most beneficial impact on the offender the sanction should be appropriate and relative to his offense.

RJ Implemented

In 1994 Minnesota DOC wanted to address their cycle of helplessness resulted from recidivism and crime. They realized the current system of crime and punishment was ineffective and cost prohibitive. In examining this, they choose to tackle the systematic error in thinking. They challenged the notion that incapacitation was the only option to manage criminal behavior and that fear of incarceration was the most effective motivator. The Minnesota Restorative Justice Initiative was created.

Their Restorative Justice Initiative went beyond the current system of DOC and teamed up with community groups, policy makers, educators and law enforcement in a collaborative effort. The overall goal was to reduce crime, increase public safety by empowering all stakeholders.

They correctly began by generating community interest and support. A comprehensive public education campaign was launch to include public speaking engagements, public meetings for discussion of Restorative Justice Applications, distribution of written materials and the creation of a Restorative Justice newsletter. They also provided technical assistance to communities. This professional consortium of Restorative Justice Practitioners resulted and a successful network of open and free flowing communication.

As a result, new Restorative Justice Practices were implemented in state law enforcement agencies, community corrections departments, neighborhoods, schools and correctional facilities. All stakeholders were working together to reduce crime, increase public safety and problem resolution. Local communities were actively involved. Offenders were held accountable for the harm they have incurred and for being an active player in their own rehabilitation in addressing risk factors to reoffend. Victims of crime now had a voice and participating in the process.

We ourselves are prisoners to a system of incarceration that does little to increase public safety. It is not a cost effective way of addressing criminal behavior. Over 90% of all incarcerated offenders will be released from prison and a significant percentage of those released will reoffend. We are doomed to this system of never ending prison expansion and financial despair unless we change our strategic direction. We must stop thinking of corrections simply as a facility to remove criminal offenders from society. We should collectively develop the holistic approach of Restorative Justice that incarcerates offenders while effectively addressing their propensity to recidivate.

However, organizational change is no easy job. To drive organizational change requires strong and aggressive leadership from correctional administrators. Equal to security concerns, they must prioritize therapeutic programming through Restorative Justice Practices. Realistic vocational training, life skills counseling and cognitive restructuring must be the driving force. This is the fundamental shift in direction for many departments long indoctrinated in the theory of public safety through strict security practices. Restorative Justice is the life line to turn around our broken prison system. It brings all the stakeholders into the process of justice and works to facilitate cognitive change in the offender.

It is not an overnight fix. It is a long term strategy that will succeed if our dedication to be professionally driven is unwavering and commitment to resist political expediency, resolute. Restorative Justice is "What Works" in Corrections.

References

Restorative Justice. Org

U.S. Department of Justice, Office of Justice Programs. Fundamental Concepts of Restorative Justice, retrieved 10.2.11 from http://nij.gov/nij/topics/restorative-justice/fundamental-concepts.htm.

Corrections.com author Daniel P Downen MS. AJ/S received an M.S. in the Administration of Justice and Security from the University of Phoenix and a B.S. in the Administration of Justice from Southern IL. University at Carbondale. He has served in the following capacities, Juvenile & Adult Probation Officer, Intensive Supervision Program Manager, and Agency Supervisor. He is currently a Corrections Counselor With the Illinois Dept. of Corrections.

Other articles by Downen:


---