CCA Warden Bill Spivey's Mission to Help Others Crosses Borders
By Mike Machak, Public Affairs Manager, CCA
Published: 12/19/2011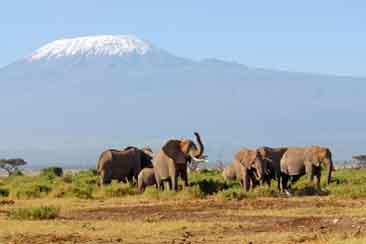 Earlier this year, the energetic warden of CCA's Bay Correctional Facility in Panama City, Florida, braved thin air, sub-zero temperatures and long hours to climb Mt. Kilimanjaro for his second ascent to the very top.

"It's hard to be in the presence of the tallest free-standing mountain in the world, and not be drawn to it," said Spivey, who was named warden at Bay Correctional in 2005 after joining the facility as a psychologist ten years earlier and using his propensity to climb to rise through the ranks.

At first glance, Spivey's daring physical accomplishment might look and sound like a good adventure vacation to Hemingway country – a swashbuckling way to charge the batteries for a fast-paced career at busy correctional facility.

But Spivey's treks to East Africa are guided by an even bigger goal than scaling one of the world's most famous mountains. Spivey completed his climb as part of a trip to Tanzania to visit the elementary school that he and his wife founded at the base of Mt. Kilimanjaro. Each year, they visit the school, which concentrates on grades Pre-K to third and currently has 72 students enrolled.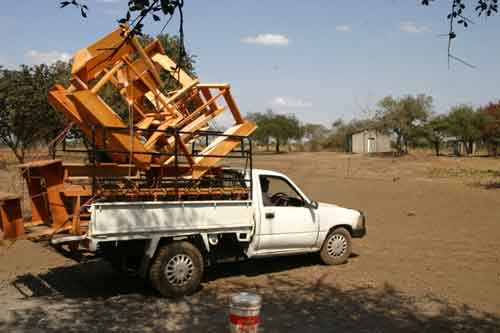 Desk delivery for the school



Call it a global outgrowth of his job at Bay Correctional, where he works tirelessly to help inmates entrusted to his facility's care earn educational and vocational accreditation and skills.

"I believe we're here on earth to answer a higher calling," says Spivey, who has helped a tribe at the base of the mountain build two school buildings for the children. "The children want to learn. They share what they've learned with others, including their parents."

Access to schooling is difficult in the region; most children spend the day watching cattle. As part of his outreach, Spivey is also teaching the adults how to farm corn and tomatoes, which they sell to generate funds for school supplies.

"It is a beautiful thing to see and to be part of," Spivey says. "Their emphasis on education is terrific and it inspires many of us working on the projects."

Next on the construction agenda is to build a bridge to span a dangerous gorge in the area that each year claims the lives of three or four children crossing it. Even though he and the mission he serves are still working on funding, tribal volunteers are already gathering stones for the construction of the planned bridge.

Spivey's mission work in Africa and interest in Mt. Kilimanjaro stems in part from his lifelong fascination with world geography that dates back to his student days.

"I read every issue of National Geographic, and almost anything I could find about Africa," says Spivey, who took elective courses about sub-Saharan Africa as he earned a B.S. in business administration and went on to earn an M.A. in counseling and guidance.

In 1998, he made his first trip to East Africa with his wife, Ellie. They traveled to the mountain. Spivey made it to the top as part of a lifelong interest in the site and a lingering notion that someday he would do it. "The air is very thin," Spivey says. "And it's cold… about minus-three at the summit. So getting up and back safely becomes a mental as well as a physical challenge."

On this trip, he met a community of Masai, a tribe of nomadic tradition known widely for its traditional red garb, ritual acts of bravery and use of mud huts. The tribe had built a village at the base of the mountain. Their meeting led to friendship and eventually to annual mission trips to work not only on the school, but a church, water wells and, coming next, the bridge.

"What's going on in East Africa is bigger than me," says Spivey, who often says people need to ask themselves, "What am I here for?"

He also asks the same question of inmates who he is working to help at Bay Correctional.

"After a few minutes of discussion they'll realize I'm not asking about the criminal charges that resulted in their sentences," Spivey says. "If they can answer the question, or develop an answer to the question over time, the chances are they'll not be coming back. They were not born to be in prison."

Helping make sure inmates don't come back is a tall ideal. At Bay Correctional, it's being carried out by a warden who likes to take things to new heights.


---