Corrections & State Leaders from 50 States Take On Recidivism
By The Council of State Governments (CSG) Justice Center
Published: 01/09/2012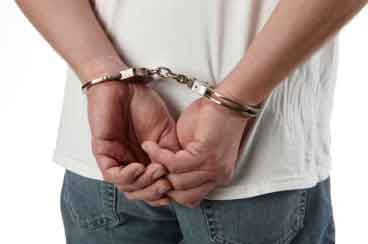 Washington, DC — Teams of policymakers—which include the heads of the department of corrections, legislative leaders, judges and governors' staff from all 50 states—are meeting in Washington today for an extraordinary forum on improving success rates for people released from prison. The purpose of the results-oriented event is to position states to set goals, or in some cases expand on existing goals, for reducing reincarceration rates for individuals committing new offenses or violating the conditions of their release.

Republican and Democratic leaders in Congress, as well as representatives of the U.S. Department of Justice, are joining the state leaders to highlight how the federal government can work in partnership with them to pursue cost-effective strategies that provide a strong return on their investments in public safety.

"Federal, state and local governments are working together to promote public safety and reduce recidivism in our communities. Helping offenders return to their communities as productive members of society ultimately improves their lives, and saves money for the communities in which they live. Reducing recidivism, through programs like those funded by the Second Chance Act, keeps us all safer," said Senator Patrick Leahy (D-VT).

A recent report from the Pew Center on the States that is discussed at today's forum states that "if just the 10 states with the greatest potential cost savings reduced their recidivism rates by 10 percent, they could save more than $470 million in a single year."

Experts at the forum are focusing on states that are applying the latest science to their policies and programs, such as concentrating limited supervision and treatment resources on the individuals identified as most likely to reoffend.

"I urge states to draw on these compelling 'best practices' to set or expand measurable goals for across-the-board, reductions in recidivism, which will improve public safety while saving taxpayers money," said Representative Frank Wolf (R-VA).

Other data made available by the Pew Center on the States highlights that although recidivism rates seem stubbornly flat nationally, with more than four in ten offenders returning to prison within three years of release, many individual states have made dramatic reductions. The forum is designed to help participants learn about strategies that are working in states that have reduced these rates of reincarceration.

"What's so important about the research being brought to our attention is that we can really change the behaviors of people who are incarcerated and on community supervision. But we should be cautious about who we focus on because that research also demonstrates that prioritizing low-risk offenders can have the unintended consequence of increasing recidivism," said State Representative Pat Colloton (R-KS), who chairs the Board of Directors for the Council of State Governments Justice Center.

Senator Rob Portman (R-OH) lauds leaders at the forum and praises policymakers from his home state of Ohio for passing new laws that set research-based standards for community supervision and treatment programs, and then holding these programs accountable for results. "This forum presents an opportunity to further advance this country's progress in reducing recidivism, and I applaud those states that are now coming forward to set clear, measurable targets for reducing recidivism, and tracking progress toward those goals. These are the ambitious steps necessary to showcase the importance of reentry and recidivism to taxpayers, our community, and our families," said Portman.

From today's discussions, participants will be expected to begin the following:

Set measurable goals for reducing recidivism.
Design plans to achieve these goals by drawing on the strongest research and experiences from the field.
Identify benchmarks that state and federal policymakers can use to track progress.


Speaking on behalf of state corrections directors, A.T. Wall, Director of the Department of Corrections in Rhode Island and President of the Association of State Correctional Administrators, said, "We in corrections accept the challenge and the opportunity that this unprecedented forum highlights. We look forward to building on our work with our partners in local, state, and federal government, and the communities where people released from prison return in order to increase the likelihood that the transition from prison to the community is safe and successful."

The event is being hosted by the CSG Justice Center, and was planned in partnership with the Association of State Correctional Administrators; the Bureau of Justice Assistance, U.S. Department of Justice; the Public Welfare Foundation; and the Pew Center on the States.

The Council of State Governments (CSG) Justice Center is a national nonprofit organization that serves policymakers at the local, state, and federal levels from all branches of government. It provides practical, nonpartisan advice and consensus-driven strategies—informed by available evidence—to increase public safety and strengthen communities. For more about the CSG Justice Center, see www.justicecenter.csg.org.

Reprinted from The Council of State Governments (CSG) Justice Center
---