Beating The Odds
By Kevin E. Bedore , Canadian Federal Correctional Officer
Published: 08/27/2012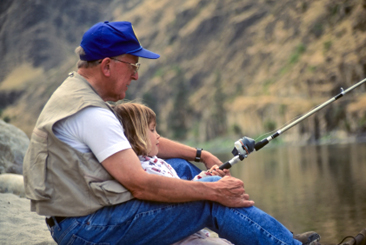 We face some of the ugliest statistics of mortality as correctional officers. Perhaps you have seen these, they are fairly commonly cited online in other articles, but just in case you need a reality check here it is:




Correctional Officers (CO's) have the second highest mortality rate of any occupation.
33.5% of all assaults in prisons and jails are committed by inmates against staff.
A CO's 58th birthday, on average, is their last.
A CO will be seriously assaulted at least twice in a 20 year career.
On average a CO will live only 18 months after retirement.
CO's have a 39% higher suicide rate than any other occupation,
And have a higher divorce and substance abuse rates then the general population.

Sources: "Stress Management for the Professional Correctional Officer", Donald Steele, Ph.D., Steele Publishing 2001 "Corrections Yearbook 2000, 2002", Criminal Justice Institute, Middletown, CT "Sourcebook of Criminal Justice Statistics 2003", Bureau of Justice Statistics, 31st edition, NCJ 208756 "Suicide Risk Among Correctional Officers", Archives of Suicide Research, Stack, S.J., & Tsoudis, O. 1997 Metropolitan Life Actuarial Statistics, 1998 Society of Actuaries, 1994

It is important that officers take these statistics seriously when considering lifestyle choices that could tip the scales more favorably for them. Though I suggest these statistics need some consideration, one needs to be aware of "self-fulfilling prophecy affect". That isn't what we want here! Do not think for even a moment these should ever be considered acceptable or normal. We want to be the exception now as well as in the near and far futures alike!

We need to take action now. What is the single most important thing that should be the focal point of a correctional officer's existence? It could be many things but most will rightfully say it is the wellbeing of their family and a close second place going to a happy, healthy and long retirement. I couldn't agree more!

I recall hearing some advice years ago from a bitter old guard that was one of my best teachers. He said, "I want the service to pay me forever – I will not die early and let them off the hook that easy." Though this might be a little jaded in thinking, he had a very good but skewed way of looking at the virtues of long living and being rewarded for his long 35 years of service.

I have also talked with far too many younger officers that have just begun their career. They hate their lives so much they are almost guaranteeing the bad outcomes presented at the beginning of the article. Some commit suicide on a weekly plan by the amount of alcohol and tobacco they consume. Many don't exercise, get enough sleep or watch what they eat and wonder why they feel so poorly. The worst thing I see far too often is officers that are so fixated on getting out of the system and retiring (usually early but not always) that they wish their lives away. This in law enforcement circles is called 'ROD' or retired on duty. This person is a burn out that wears a uniform and doesn't do the work expected of him or her. He or she is held captive to this dysfunctional state by one or more of the factors mentioned. Not surprisingly the ugly stats at the beginning are all about those types. To top matters off, working with ROD's makes everybody else's job harder and more dangerous because you must take up their slack, often times at the expense of having nobody watching your own back.

The ROD is an example of living life poorly, with the illusion that retirement will make things glorious. That is the Grand Illusion. For those types the only thing for certain is that they are probably going to have more free time in retirement to suffer more. Very sad!

So how do we take the action? There is no one simple answer. The answers are as unique as the individual but the best generic aspects would be:

You must start fully living your life in the now and as hard as it might be for some, start looking for healthy ways of finding happiness.



Realize that these are your golden years of health. Aging doesn't need to be a debilitating disease and making good choices now will slow the bad effects quite significantly.


Remember that even though you will someday have to hang up your armour and weapon, it is just that – tools of your job. You will have completed one section of living and then it's on to the next one. Retire from the correctional service, not from living! Have a good plan and enjoy with your family, friends, and loved ones the longest happy and healthy retirement that you possibly can.

Editor's note: Corrections.com author, Kevin E. Bedore has 28 years experience in law enforcement, 23 as a Canadian Federal Correctional Officer. He began writing as a form of personal therapy to combat the negative effects that the correctional environment was having on him. He then realized that he had discovered something truly amazing that definitely needed to be shared with other officers facing the same challenges he had.

Other articles by Kevin Bedore


---