Water, LEED, and Prisons
By Robert Kravitz, President AlturaSolutions
Published: 02/20/2012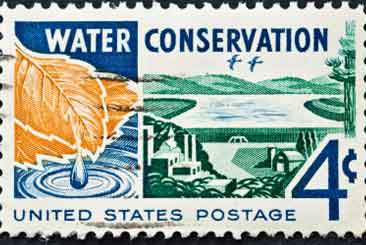 On February 8, 2012, the Texas Comptroller's office released a 12-page report assessing the impact of a drought that has gripped the state for the past two or more years. The drought has hurt crops, threatened electricity production throughout the area, forced 55 state communities to ban outdoor watering, and been instrumental in causing some of the worst forest fires in years.

Although the report indicates Texas has always been prone to cycles of drought and is hopeful normal waterfall patterns will resume, it does suggest a "mega drought" worst case scenario is possible. This would impact every resident, business, industry, and building, including correctional facilities. In fact, correctional facilities are big water users and may come under increased scrutiny if this situation develops further.

Scott Henson, an Austin, TX-based former journalist turned researcher and political consultant among other things, writes that in several Texas jurisdictions, "prisons are the single largest water users…the average daily water consumption in one Texas facility is 82 gallons per inmate."

Texas is not the only state struggling with significant drought at this time. According to the U.S. Drought Monitor, as of January 2012, several states in the southeastern part of the country are also experiencing "long term, 'extreme' drought conditions, typically lasting six months or longer." Several other states, including New Mexico and parts of Arizona and California, are not faring much better. These states are now categorized as having "severe" drought conditions. (See sidebar: Water intensity terms)

Therefore, correctional facilities throughout the country, especially in the areas mentioned above, are going to feel more pressure from state and federal administrators to curtail water use. And, for those locations considering or seeking LEED certification, this pressure will be even greater. Later this year, the U.S. Green Building Council, which administers the LEED program, is expected to make water conservation a much more important factor in satisfying certification criteria. For facilities seeking certification for new and existing buildings, showing what steps have been taken to use water more efficiently and curtail water consumption will be required.

Teaching Water Conservation

Before discussing practical ways correctional facility administrators can take to reduce water consumption, we should first explore what administrators in schools, businesses, and commercial properties, such as office buildings, are currently doing to conserve water. Essentially, they are teaching water conservation. These administrators are working to change people's mindsets to use water more efficiently and responsibly in these facilities.

At first glance, changing the mindsets of inmates might not seem doable. After all, correctional facilities, unlike schools and office buildings, must adhere to security and regulatory restrictions. Additionally, they function 24 hours every day and often have high occupancy levels.

However, it is possible to educate inmates and staff on water efficiency. Among the steps:

First, convince building users, such as inmates and staff, that conservation is needed and necessary.
Follow through with education, including reporting how much water is used on a monthly basis and setting goals to reduce consumption.
Post several strategically-placed signs and reminders to conserve water throughout the facility.


Mindsets have been changed in educational facilities, healthcare locations, office buildings, and even sports arenas—and they can be changed in correctional facilities as well. Many of these locations have experienced a significant reduction in water consumption by following the steps above and changing attitudes about water and water usage.

Practical Water Conserving Steps

The first step in practical water conservation is to simply see where water is being used in the facility. Even in large locations, in-house staff can often handle this assessment. Areas such as showers, laundries, kitchen and food service, landscaping, HVAC systems, vehicle washing, etc. should be included on the list. The goal is to find out where water is used and where it can be saved.

Invariably, one of the first things noted when conducting such an investigation is the number of water leaks in the facility. Many correctional facilities are older with aging plumbing and pipes, which leak literally hundreds of gallons of water every day. Leak detection and repair are among the most significant ways facilities can curtail water waste.

The data can also help determine where water use can be curtailed significantly or eliminated entirely. This often involves landscaping and irrigation of vegetation around the property. If funds allow, replacing lawns and grassy areas with vegetation native to the region, especially in drought plagued areas of the country, can produce dramatic results.

However, in most correctional facilities, the biggest gains in water efficiency are derived by installing flow restricting devices (aerators) and low flow/no flow restroom fixtures. Newer flow restricting devices, which typically can be quickly installed in showerheads and faucets, allow greater water pressure using less water. Bathroom faucets without these restricting devices can use anywhere from two to four gallons of water per minute, according to most studies. Some newer low flow restroom aerators reduce water consumption to as little as .5 to one gallon of water per minute without reducing water pressure. Further, some of these systems are also non-removable once installed.

As for toilets, correctional facilities can install dual flush toilets, which were actually developed more than 25 years ago but are just now garnering attention because of the increased focus on water conservation. Releasing varying amounts of water, depending on whether liquid or solid waste is to be removed, dual flush systems have proven successful and are now very common, if not mandatory, in many parts of the world. This trend is likely to occur in the U.S. as well.

Regarding urinals, many facilities have eliminated water using urinals entirely, replacing these units with no-water systems. The average traditional urinal can use as much as 40,000 gallons of water per year, possibly more in a correctional facility. Other benefits of no-water systems include they are less expensive to install than a conventional urinal and because there are no exposed pipes or flush valves, they do not attract vandalism. Schools, bars, and restaurants report one of their biggest ongoing problems is repairing vandalized flush valves on urinals.

Greening the Prison Complex

In March 2009, in the midst of an economic collapse when most states were slashing budgets for correctional facilities, The New York Times reported many prisons throughout the U.S. were becoming Greener; for instance, installing solar panels to generate electricity and hot water. This trend must continue and apply to water consumption as well. Not only is it necessary now, but it can also help reduce the costs to operate a correctional location.

Water costs continue to rise and are expected to increase further in coming years. Reducing water consumption helps lower costs and maximizes the return on investment if new water saving fixtures or technologies must be installed to help use water more efficiently.

Klaus Reichardt is founder and CEO of Waterless Co. Inc, Vista, Calif. The company's key product is the Waterless No-Flush urinal. He is a member of the U.S. Green Building Council since 1999 and was a member of the University of California Santa Barbara EcoEntrepreneur Advisory Board. He may be reached at Klaus@waterless.com

SIDEBAR: Water Intensity Terms

The U.S. Drought Monitor is prepared each month by the National Drought Mitigation Center, Lincoln, NB. If an area is experiencing a drought, it uses a variety of metrics to determine the drought's intensity. These are the five intensity levels:

DO: Abnormally dry
D1: Moderate drought conditions
D2: Severe drought conditions
D3: Extreme drought conditions
D4: Exceptional drought conditions


Editors Note: Corrections.com author, Robert Kravitz, is president of AlturaSolutions Communications and is a writer for the professional cleaning, building, healthcare, and educational industries. He may be reached at info@alturasolutions.com

Other articles by Robert Kravitz
---