Empathy and Sympathy…Don't Mix the Two on the Job
By Greg Osterstuck
Published: 04/02/2012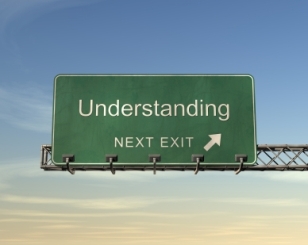 When I was an FTO teaching new correction officers how to do their job in the jail I always gave them a lesson on empathy and sympathy because I sincerely believe that officers must know what those terms are and why they are so important in corrections and law enforcement.

Empathy simply stated is understanding what causes and inmate to be in jail or prison in the first place and to know where they are coming from when they are talking about issues to you as an officer. The hardest thing for new officers (and seasoned officers) to do is learning effective communication with inmates. If you don't listen to the inmate and are talking all the time you will never understand what they are really asking you and why. So with empathy as an officer you should listen to the inmate and reply to them with an acknowledgment that tells them you are thinking about what they are trying to convey to you and not ignoring them. At the same time you are repeating their concerns back to them so they know you are listening and not misinterpreting what they said.

Sympathy on the other hand is much different than empathy. There is no place in corrections or law enforcement for sympathy by any officer. Sympathy means you are feeling sorry for them and want to do something for them to calm their fears, aspirations and concerns. As an officer of the law you cannot let yourself get caught up in feeling sorry for inmates, it's not practical, it's a safety issue and it's the start of a slippery slope. Inmates are quite perceptive about officers and especially new officers on the job. They have 24 hours a day to think of new ways to mess with your mind, question your motives, ask frivolous questions and try to out think you. Giving sympathy to an inmate gives them the message loud and clear that as an officer you are "weak" and an "easy mark." This is the start of the slippery slope where inmates will test such an officer by getting them to do "favors." Anytime an inmate asks you as an officer to "do me a favor" you are looking for trouble because it always benefits them and gets you as the officer in a position that you shouldn't be in. Small favors might be ignoring an infraction or rule that they know and you know should be addressed by an officer. For example an inmate might ask you to mail a letter to their girlfriend for them because they ran out of stamps. The officer who feels sorry for an inmate might be tempted to do this small "favor" and by doing so not only violates the rules of the facility (SOPs) but leaves the officer open for more involved favors such as bringing in small articles of contraband.

In summary all correction officers must know the difference between empathy and sympathy, never let inmates be in control of your actions, thoughts or duties by giving them any kind of sympathy.

Corrections.com author, Greg Osterstuck, retired after 22 years of corrections at the Chautauqua County Jail. As a correction officer he volunteered for tasks such as DNA collection officer, notary public and instituted the current Sheriff's law library system where he researched both NY state and Federal law for inmates. He also serves as a substitute teacher at Erie-2 BOCES for Criminal Justice and several other CTE courses with junior and senior high school students. Greg is also a certified American Heart Association CPR and first aid instructor.
---