What Exactly is Protective Custody?
By Adrian Smith
Published: 04/23/2012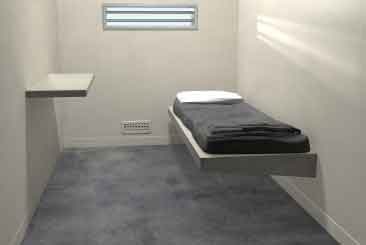 From the outside looking in, one may wonder what exactly is Protective Custody as it pertains to Jails and Prisons? Protective Custody is a type of imprisonment (or care) to protect an inmate (or the person) from harm, either from outside sources or other inmates. Many Corrections Administrators believe the level of violence, or the underlying threat of violence within Jails or Prisons, is a chief factor causing the need for PC (Protective Custody) units. Inmates have the opportunity to request protective custody if they get the impression that the environment they are living in is harmful to their well-being. Their request may be granted if the officials rule that the inmate is truly at risk.

Early uses of protective custody started in the 1960s law enforcement, but it was use infrequently. Federal prosecution of organized crime figures led to the offering of witness protection to key government informers. In 1964, Joseph Valachi became the first La Cosa Nostra member to Publicly testify to the existence of the organized crime group, appearing before a congressional committee. Valachi, who was facing the death penalty, agreed to testify in return for personal protection. He was held in solitary confinement for protection and given $15 dollars a month. Even today, witness protection programs exist in some U.S. Federal Prisons.

As jail and prison officials, we must know of the characteristics and signs of inmates that may need protective custody. Inmates such as first time offenders, young offenders, transgender offenders, or high profile offenders are all inmates who would potentially qualify for PC. The reason is these types of inmates are at a higher risk of being harmed or killed by the inmates because of their status or orientation. Also celebrities or ex law enforcement officials may be placed in protective custody.

Although there are many advantages to protective custody in a Correctional Facility, there are always possibilities that the inmates will try to manipulate the protective custody system. For example, inmate John Doe, an inmate who is normally doesn't have visitors nor gets commissary, has a "hustle" inside the prison walls and that is gambling. One-day inmate Doe loses, and doesn't have the commissary items to pay his debt. Tension builds inside the housing unit and inmate Doe feels threatened and doesn't know what to do. This inmate secretly passes the housing officer a request asking to be placed in Protective Custody, to avoid paying his debt. Manipulation games like this are what we, as Correction Officials have to look out for, because Protective Custody is not in place for this reason.

As a Classification Officer in Orange County, Fl., some of the questions I would ask a potential protective custody inmate to assess their need would be the following.

Are you apart of any gangs?
Have you ever been victimized while incarcerated?
Is your case high profile (receiving media attention)?
Do you feel comfortable reporting any problems to the housing officer?


Questions such as these, helps us to assess the need for protective custody and to determine the mindset of the inmate. It is important for us as Corrections Officials to immediately identify inmates that are in need for protective custody. It not only keeps your institution safe and secure, but it also helps from keeping your agency from being liable should any thing happen to any inmate. We should take every protective custody request serious, and an expeditious investigation should be conducted. Being familiar with your agency's policies and procedures on protective custody inmates keeps all your fellow officers, other inmates, and most importantly yourself safe. Safety is all ways the key.

Corrections.com author, Adrian Smith, is a Classification Officer for Orange County Corrections in Orlando, Fl. He holds a Bachelors of Science Degree in Criminal Justice from Upper Iowa University and a Masters of Science Degree in Criminal Justice from Everest University. He is currently obtaining his Doctorial Degree in Public Safety Leadership from Capella University. Adrian has been in Corrections for 6 years working for Florida's Prison and Jail system.


---