"A Look at Subjective and Objective Classification"
By Adrian Smith
Published: 07/09/2012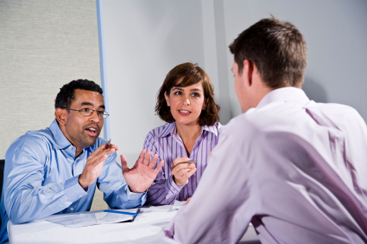 Well what exactly is Classification?

Classification in the jail/prison refers to the procedure of placing prisoners in several custody levels (Ex. Maximum, Medium, Minimum) to match offender needs with correctional resources (Ex. Type of facility to which they will be assigned, and the level of supervision they will receive once they are there). The history of inmate classification in the United States closely parallels the evolution of the nation's correctional philosophy. Prior to 1870, when correction's focused on retribution and punishment, classification was based primarily on type of offense. Inmates were classified for the purpose of determining the "appropriate" form of punishment. In the latter part of the nineteenth century, however, corrections changed direction, introducing reform and rehabilitation as important goals. As these goals gained prominence and acceptance, classification began to ground itself in clinical diagnostic and treatment categories that stress the "personal pathologies" of offenders.

Now that we have a small background of what the classification procedure entails, lets look at Subjective and Objective Classification systems.

Subjective Classification, which relies mainly on the experience and judgment of classification administrators, was used by all of the state prison systems in the early period of the nation's corrections. Officials would decide where to house an inmate and under what type of supervision and security. Even today, the subjective classification has not been entirely abandoned. For example, the use of overrides allows correctional staff to change the scored classification level according to the policies of the agency. The number of overrides accounts for 5 to 15 % of all classified inmate cases, indicating that it is necessary to combine the objective standard evaluations with the professional judgment of trained classification personnel.

Objective Classification has the following core features:

A reliable and valid criterion that has been examined through empirical research that are used to establish an inmate's custody level.


Well-trained and specialized professional personnel perform classification duties, including recommendations that the custody level of an offender be increased, decreased, or maintained.


Each classification decision and the considerations used to make each decision are documented and stored for analysis and examination.

It is said that the California Department of Corrections and the Federal Bureau of Prisons were the pioneers in using objective classification systems before 1980. Since then, virtually all-50 states as well as Puerto Rico and the Virgin Islands have fully implemented objective systems.

Well what about staff safety? Which system is safer?

Classification is an essential management tool in today's Correctional facilities. One clear-cut goal of any correctional agency is the safety of staff, inmates, and visitors. Under the subjective approach, decision-making is governed principally by broadly defined criteria related to the agency's correctional philosophy, the jail's physical design, and the inmate's own characteristics. An overriding premise in such systems is that experienced staff knows the inmates and will make the most appropriate decisions. The problem is that not all staff is experienced, nor do they all process equal ability to make classification decisions in a consistent or valid manner. Also, in larger jails it is also unlikely that staff will be familiar enough with every inmate to allow them for a complete picture of the offender's history and permit accurate subjective classification. For example, Inmate Williams is booked into a large county jail that holds over 4,000 inmates. He has never been in this particular jail. Under a subjective system, what information does the agency have to give an accurate classification? They do not know him nor do they have a behavior pattern established? An accurate concise decision cannot be made, leaving the housing officer and other staff in limbo to a potential violent inmate.

Objective systems, take a more formalized approach to the classification process, emphasizing equity and explicitness in decision-making. These systems are dependent upon staff use of a standardized form (ex. Checklist or score sheet) to access an inmate's custody and or program needs. Completion of the form leads to recommendations pertaining to a custody designation and appropriate programming. The role of staff expertise and judgment is confined to agreement or disagreement with these recommendations. An objective system looks at current charges, violent charge history, escape history, inmate behavior, warrants, or outside/community involvement to make a standardized classification decision. These criteria may vary from agency to agency.

In conclusion, classifications systems should be valid, reliable, and consistent in today's correctional facilities. Being subjective is like playing Russian Rolette when it comes to our officer's safety. Safety should always be first and is the top priority of a classification unit.

Corrections.com author, Adrian Smith, is a Classification Officer for Orange County Corrections in Orlando, Fl. He holds a Bachelors of Science Degree in Criminal Justice from Upper Iowa University and a Masters of Science Degree in Criminal Justice from Everest University. He is currently obtaining his Doctorial Degree in Public Safety Leadership from Capella University. Adrian has been in Corrections for 6 years working for Florida's Prison and Jail system. He can be reached at Adrian.Smith@ocfl.net

Other articles by Adrian Smith


---