Corrections – Good Days or Bad Days, Work with Positivity ~
By Carl ToersBijns, former deputy warden, ASPC Eyman, Florence AZ
Published: 05/14/2012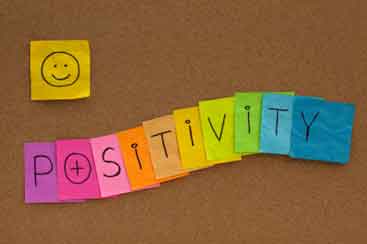 One of the worst days I ever experienced as a correctional officer was a day when the shift we lost its best shift supervisor ever. Not thinking about its impact, I made public statements that criticized the change in leadership and did this while I was at the bottom of my patience, temper and morale.

I quickly learned I shouldn't say things out loud when I am down and frustrated and although I feel I should say or do something, it was not smart to make statements in public especially when they are tied to emotions and job frustrations.

This lead me to think how I can help correctional officers deal with they highs and lows and came up with five steps to deal with these roller coaster feelings on the job:

First you must seek comfort or solace in solidarity: sticking together whenever the workplace impacts you when you are down and nothing seems to work right. Although some discourage "Misery Loves Company" idiom there is some rationalization in this concept in the workplace.


Never forget where you are and what you do: think of the big picture. Corrections is a stressful job and not for everybody. This job is not a hobby, it's a career and overnight job satisfaction does not happen. Believe in what you are doing and do it well. Never stop doing it and work on making yourself better at what you do so you can be successful.


Analyze and think about the job: Figure out what works and what needs improvement. Do something different as you might have hit a wall that made you stale or entered a burn out stage that can sneak up on you without notice or signs alerting you to take notice where you are.


Do something different away from work: diversify your energy and activities so you can acquire an interest in doing things different e.g. household tasks, games or sports or hobbies to re-energize your spirit and motivation in your life. This will help you during those low days when everything else seems to go wrong at work.


Chill and relax: find something you can do to get you through your darkest hours that will offer you some comfort and peace so that you don't lose self-control and allow your emotions run away with your words, your thoughts and your actions.


What is important is to remember this fact. Everybody has highs and lows. Good days and bad days at work. You are not alone in this feeling and the sooner you get over it, the better it will be for you in your efforts to be successful and enjoy this endeavor that has so much stress and anxiety already built into it through the sheer impact of the environment that will break you down if you let it do so.

Editor's note: Carl ToersBijns (retired), worked in corrections for over 25 yrs He held positions of a Correctional Officer I, II, III [Captain] Chief of Security Mental Health Treatment Center – Program Director – Associate Warden - Deputy Warden of Administration & Operations. Carl's prison philosophy is all about the safety of the public, staff and inmates, "I believe my strongest quality is that I create strategies that are practical, functional and cost effective."

Other articles by ToersBijns:


---