Mistake Versus Misconduct
By Carl ToersBijns, former deputy warden, ASPC Eyman, Florence AZ
Published: 07/30/2012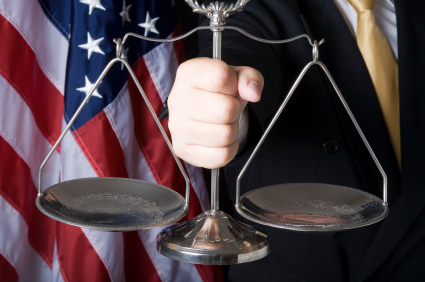 Supervisors and management often mistakenly accuse their employees of misconduct. It is important to distinguish the difference between misconduct and honest human errors. Knowing the difference will prevent unnecessary and lengthy misconduct proceedings and keep the reputation, the integrity and the effectiveness of the accused employee intact. It is management's responsibility to protect employees against frivolous and unfounded accusations that may create conflict and professional disagreements within the workplace.

The process to determine misconduct versus a mistake is analytical in nature but also needs human insight and interpretations created by methods acceptable to conduct a fair and impartial hearing with due process and opportunities for rebuttals. Not everything is black and white and those exceptions must be sought out to be fair and bring clarity to the process without any doubt of the end result.

Because the line between an honest mistake and intentional or unintentional misconduct is often unclear and vague, it is the integrity of the process that must be upheld to find a reasonable solution to the issue at hand. Managers and supervisors must recognize their responsibilities and expectations whenever engaged in such an inquisition or review of the facts gathered.

These facts or distinctions found in each and every case must be in agreement with existing policies and procedures but must allow tolerances that may identify the policy to be flawed or not consistent with other directives given. Thus the challenge is to determine policy in place and practice in place of each case. Once determined to be either consistent or inconsistent, an educational process must take place to verify the findings and bring the flaws or discrepancies to light for mentoring process and additional learning practices e.g. remedial or updated training.

Pinpointing the source of debate or opinion is important. Whether the act committed was a mistake or misconduct depends on finding a fair judgment and professional unbiased opinion by those persons working within the review or investigative process to glean the data and facts of each case to make a sound determination.

Once it has been identified as a mistake, they can all be encouraged to resolve or settle the disputed case through power-sharing discussions and dialogue rather than pursuing further misconduct allegations from that point on.

Honesty in reporting the incident and information related concerns.
Careful transcription and analysis of every case reviewed and findings of those results to avoid errors.
Independent analysis and interpretation of results that is based on data and not on the influence of external sources (political views and positions included).
Open sharing of methods used to reveal data, and interpretations through publication and presentation for dialogue or recommendations.
Sufficient validation of results through imitation (role play scenario) and collaboration with peers.
Proper crediting of sources of information, data, and ideas.
Moral obligations related to general ethics, disciplinary action and the responsibilities of individuals involved and their rights as outlined in the handbook or policies related to disciplinary procedures.


Editor's note: Carl ToersBijns (retired), worked in corrections for over 25 yrs He held positions of a Correctional Officer I, II, III [Captain] Chief of Security Mental Health Treatment Center – Program Director – Associate Warden - Deputy Warden of Administration & Operations. Carl's prison philosophy is all about the safety of the public, staff and inmates, "I believe my strongest quality is that I create strategies that are practical, functional and cost effective."
Other articles by ToersBijns:
---