Greener Laundry
By Robert Kravitz, President AlturaSolutions
Published: 01/28/2013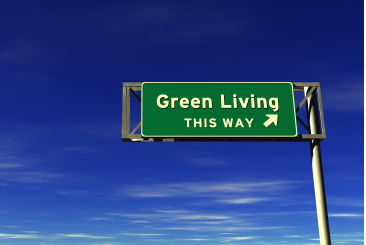 The Central Maryland Correctional Facility, located in Sykesville, Maryland, processes about 2.2 million pounds of laundry every year. Typically, these loads consist of towels; bedding items such as blankets, sheets, and pillow cases; inmate and some staff clothing; and a variety of what are termed "everyday" items, which could be anything from cleaning cloths to the mop heads used for mopping floors.*

Like most correctional facilities, Central Maryland has a myriad of concerns when it comes to laundry, including such things as inmate safety—since inmates are typically tasked with performing laundry duties—inventory, fabric longevity, and worker productivity. And because inmates often operate the laundry equipment, the machinery and cleaning products involved need to be easy to use and operate and require minimal training.

As you can imagine, cleaning 2.2 million pounds of laundry can be a major undertaking. In addition, it requires huge amounts of chemical detergents, which we now know have the potential to pollute waterways, negatively impacting aquatic life and causing considerable environmental damage. Further, the use of some chemical detergents can negatively affect human health.

These concerns have motivated Green Seal—a nonprofit organization that helps consumers and facility administrators identify products that are safer, healthier, and more sustainable—to create a new standard for these products known as the GS-51 Standard for Laundry Care Products for Industrial & Institutional Use. This new standard is designed to specifically address concerns regarding laundry products (including detergents, laundry additives, fabric softeners, and other laundry products) for industrial and institutional locations such as correctional facilities.

The Dirt on Laundry Detergents

While the actual ingredients in laundry detergents can vary, some detergent manufacturers have already taken steps to make their detergents more environmentally responsible. "But still, many laundry care products, especially those used in institutional and industrial settings, have a fairly large list of harmful chemicals and ingredients," says Linda Chipperfield, Vice President of Marketing and Communications for Green Seal.

While the amounts may vary, according to Chipperfield some of these potentially harmful chemicals and ingredients include:

Heavy metals, such as arsenic, cadmium, chromium, copper, lead, mercury, nickel, silver, and zinc, all of which can be harmful to living things, especially in large quantities
Phthalates, often used as solvents
Carcinogens
Reproductive toxins
Ozone-depleting compounds


"GS-51 enhances the safety of laundry care products by prohibiting these chemicals and ingredients," says Chipperfield. "Water quality is protected, helping to prevent the harmful accumulation of chemicals in waterways, and volatile organic compounds are also limited, helping to prevent ground-level ozone air pollution and protect the health of users, in this case, the inmates working in [the correctional] laundry facilities."

The Sustainability Component

The goal of creating GS-51 was to ensure the availability of laundry care products that deliver satisfactory performance, effective stain removal, color fastness, and fabric performance while still protecting water, air quality, user health, and the environment. One additional way it is accomplishing this is be encouraging the use of cold water when washing clothes.

"GS-51 requires that laundry care products perform well using cold water," she says. "According to some studies, as much as 80 percent of the energy used to wash clothes is for heating water. [Using cold water] not only lowers energy needs [electricity and gas], but can dramatically lower energy costs for correctional facilities and reduce the amount of CO2 released into the atmosphere, which can add to greenhouse gases."**

In addition, GS-51 mandates that laundry products be sold in concentrated and ultraconcentrated forms. This helps reduce the volume of products sold, which minimizes packaging and transportation needs.

"This requirement alone can have a significant impact on sustainability," explains Chipperfield. "Fewer trucks are needed to transport the product, which saves fuel, further reduces greenhouse gas emissions, saves on the raw materials necessary in manufacturing packaging materials, and reduces waste."

Overdue

Typically, once a Green certification or standard has been established by a leading organization such as Green Seal some manufacturers get on board fairly quickly and become leaders in their industry, reengineering current products or introducing new products that meet the new Green and sustainable criteria. These manufacturers are often recognized as leaders in their industry. When it comes to laundry chemicals and the volume of product used, this truly is long overdue.

Robert Kravitz is a writer for the professional cleaning, building, healthcare, and related industries.

Other articles by Robert Kravitz

* Baltimore Sun, December 20, 2012

** Collin Dunn, "Washing Laundry in Cold Water Is the Same As..." Treehugger, December 15, 2008.

Sidebar: The Concentration Movement

Laundry detergent manufacturers have already been moving toward producing more concentrated formulations. Many brands have converted to 2x concentrated versions in the past few years, and some players have begun to push this movement even further. For instance, at least one major manufacturer has launched a 6x concentrated liquid laundry detergent. These more concentrated detergents offer manufacturers cost savings in both product packaging and shipping. They also appeal to environmentally conscious consumers by reducing the resources used and waste generated by detergent packaging. For example, it is estimated that 6x concentrated detergent uses more than 36 percent less packaging materials than traditional 2x concentrated detergents.
---