Greening Floor Care—While Cutting Costs, Too
By Michael Schaffe
Published: 12/17/2012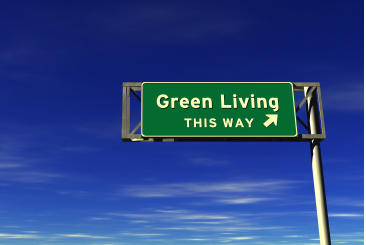 In the past few years, many facility managers have taken a new approach to maintaining hard surface floors.
Gleaming, high-gloss floors are being replaced by dull—but hopefully clean—floors.

There are two key reasons for this change:

Costs: Floor care is often expensive.
The environment: Some of the products used in floor care can be very harmful to the environment.


However, many correctional facility managers do not want their floors looking dull. A clean, high-gloss floor is often an indication of a well-run and well-maintained facility. Further, some studies indicate that no matter what the setting, people behave more responsibly when floors have a high gloss and are well maintained.

This can leave managers in a dilemma. They want clean, shiny floors, but they also want to keep costs down and protect the environment. Fortunately, this is achievable by doing three things:

Transferring to Green floor care chemicals and finishes
Using more environmentally responsible floor care equipment
Stretching refinishing cycles so that floors are stripped and refinished less often


Green Chemicals

According to the Janitorial Products Pollution Prevention Project, most traditional (non-Green) floor strippers and finishes contain at least one of these harmful ingredients:

Butoxyethanol, which can damage blood and kidneys
Monoethanolamine, which is harmful to skin and eyes
Sodium Hydroxide or Sodium Metasilicate, which can cause blindness
Zinc and other metals, found in floor finishes, which can be harmful to aquatic life*


In the past, it was often difficult to find effective, competitively priced Green floor care chemicals that did not contain any of these ingredients. But many Green alternatives are now proving to be effective, while their price points have come down. The key to selecting Green floor care chemicals is to work with an experienced distributor who is knowledgeable about both Green cleaning and floor care.

Greener Equipment

Most correctional facilities currently use rotary pad floor care equipment. While this is the most common type of floor care equipment, it is not necessarily the Greenest.

Many facilities are switching to cylindrical brush machines, and the reason is rather simple. Counter rotating brushes allow these machines to dig more deeply into the pores and grout of floors. In other words, the machine does more of the work, making it less dependent on chemicals and water. In fact, studies indicate that these machines use as much as 30 percent less water and chemical than rotary machines.**

Whenever less chemical is used in cleaning, it reduces the impact on the environment—the ultimate goal of Green cleaning. And since water issues are a growing concern in many parts of the U.S., any system that helps reduce water consumption and uses water more efficiently contributes to Greening floor care as well.

The Stretch Factor

Stripping and refinishing floors is the most costly aspect of floor care and, potentially, the most harmful to the environment. Reducing refinishing cycles (time between refinishes) both cuts costs and reduces negative impacts on the environment. But doing so usually requires that correctional managers develop a floor care "system" that includes:

Up to 15 feet of high-performance matting installed at key entries
Selecting only top quality floor care chemicals (when it comes to floor care chemicals, you truly get what you pay for)
Sweeping, dust mopping, and damp mopping floors daily to remove soil and grit
Regular, if not daily, use of an automatic scrubber
Recoating floors with finish if their shine appears to dull; this rebuilds the shine and protects the floor


The goal here is to keep the floors as clean and grit free as possible for as long as possible. Using the right chemicals, the right equipment, and having a floor care system in place is the best way to both keep costs down and Green floor care.

*In some states, the soiled water and solution used to strip and refinish floors can no longer be poured down drains; rather, it must be treated as hazardous waste and taken to a hazardous waste disposal location.

**Another factor that makes cylindrical machines Greener is the fact that their brushes can be reused as many as 100 times. Rotary pads, on the other hand, must typically be replaced after each use, and then end up in overflowing landfills.

Michael Schaffer is a senior executive with Tacony's Commercial Floor Care division. He is also president of Tornado Industries®, which manufacturers a full line of professional cleaning equipment and CFR® brand carpet extractors that recycle water and cleaning solution.
---