Characteristics of Successful Ex-Felons: A Microanalysis
By Tracy Andrus, Ph.D.
Published: 09/03/2012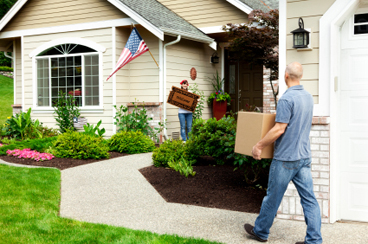 The stigma associated with being an ex-felon in America is unlike anything a person can comprehend unless they walk in the shoes of ex-felons. People get ill everyday but they somehow recover and are able to seek opportunity and they are made whole. Ex-felons on the other hand suffer for a lifetime for decisions that they made in the spur of the moment. Some people understand the dynamics associated with persons who struggle daily to regain their respect and dignity in their communities because they were previously convicted of a felony. Then there are those who believe that once a person has been convicted of a felony they should be treated as felons and denied opportunities for the rest of their lives. We have programs in every state that offers assistance to ex-felons being released from prison, yet, every time ex-felons complete applications for employment, they are constantly reminded that some things never change.

In America ex-felons carry the stigma of being convicted for life. A conviction is like the metaphorical scarlet letter. When people see you they see your conviction because many folks in America will never let you forget that you committed a crime.

Today we are beginning to witness a paradigm shift in how ex-felons are treated. Unfortunately it is not because of the reasons that we would think. Ex-felons are treated different now because of the economy. Many states, counties and cities are receiving fewer funds for housing prisoners and have released prisoners who in times past they deemed posed threats to society. Decisions such as these makes rational people think about whether these people actually ever posed a threat to society in the first place.

According to the research, there are approximately 2.8 million ex-felons currently locked up in jails and prisons in the U.S. African American make up approximately 47% of the inmate population in the U.S. yet they account for only 12.7 % of the population in the U. S. African Americans are disproportionately represented in every state in the U.S. This means that their percentage in the prison population is greater than their percentage in the state's general population. Sixty (60%) of the one million people who are released from prison return to prison within 3 years many of them much quicker!

Today Ex-felons are visible in every facet of life. America and Americans are becoming more tolerant of ex-felons in sports, media, education, military and areas in which felons benefit organizations but corporate America and political entities continue to maintain a strict stance against ex-felons. However, there are states such as Louisiana who allow ex-felons to run for public office after being released from probation or parole for fifteen years.

Ex-felons have a much lower rate of recidivating when they are released to stable living environment and caring families. Without these two safety nets most ex-felons are DOA-Doomed on Arrival. Ex-felons who are released from prison and acquire gainful employment, have the support of their love ones, and are connected to a higher power are much more likely to stay out of prison longer and in many cases never return.

No ex-felon should be punished for life. Once ex-felons are released from prison they should be treated like any other citizen. Corporations who do not hire ex-felons based on their criminal records only, in my opinion should not be supported by the ex-felons or their families. In some recent research in which I surveyed 100 of the largest corporations in Texas, many of the HR Departments responded to the questions of Do your corporation hire ex-felons by saying that each decision is made on a case by case basis. That was a common response from employers. In my book "Why Are So Many Black Folks In Jail", I constantly remind readers that if corporations refuse to hire qualified ex-felons solely based on the fact that they committed a crime in their past not taking into account that they have paid their debt to society, then "if they don't hire we don't buy". The best way to get people's attention is to affect their wallets and pocketbooks! Ex-felons have much more power than they think, if they harness and organize their power!

One of the strongest predictors of ex-felon success on the streets lies with their religious beliefs while in the penitentiary. We know that many people believe that felons have nothing else to turn to when they are in jail so that try God. Many folks refer to this as jailhouse religion. In a survey of characteristics of successful ex-felons, 78% reported that they attended church and religious services on a weekly basis while in prison. Sixty-seven percent (67%) were serving a first or second sentence in a penal institution, (62%) were serving time for drug and property offenses. Many of these felons had previous charges but had come to the conclusion that they did not want to spend the rest of their lives in prison.

Most ex-felons say that their greatest desire upon release is to be given a fair chance to succeed in America. When businesses close their doors to ex-felons and private and public entities refuse to allow ex-felons a chance to work, what other recourse do they have other than selling dope, robbing folks, carjacking, burglary etc.? If we are going to hold ex-felons accountable for pulling themselves up by their own boot straps, we have to provide them with some boots and some straps. Ex-felons love their families, lives, children etc. and many of them want to live the American Dream but America in many cases have written them off as nobodies and relegated them to the back waters of society. The American Dream for many ex-felons has become the American Nightmare!

There are approximately 25, million ex-felons in the U.S. and every year approximately 1,000,000 new people are convicted of a felony. Ex-felons have power that they do not realize that they have. Ex-felons can decide the outcome of many local, state and national elections. Just like gays, women and African Americans united and wielded their power at the voting booth; ex-felons in the not too distant future will resolve to use their power also. When any group unite and go to the voting booth, politicians immediately recognize them and the power that they wield.

Until America is ready to bring all people to the table and find out what is needed in all communities to reduce crime, America will continue to build prisons and jails and incarcerate people for crimes which could really be avoided. The three greatest predictors of crime are one's environment, economics and genetics. Yes, I said genetics. Unlike Lombroso, I do not believe that people have criminal genes but I do believe that some people from particular families and cultures are predisposed to a greater extent to commit certain types of crimes. In my theory "Enviroecogenetics" I explain the rationale for these statements. Until we address the education issues surrounding poor people and the extreme poverty faced by poor people, we are not even tapping the surface in regards to reducing crime and recidivism. A lack of education produces poverty and poverty breeds crime and criminals go to jail and so the cycle goes. Many of my colleagues might disagree with this statement, but I believe that the one greatest predictor of crime is education. As Horace Mann stated many year ago, Education is the great equalizer.

Finally, there are many ex-felons whose only wish is to be given another chance. A chance to get a good education, a chance to work, and a chance to have their voting rights restored a chance to learn a skill, a chance to get another opportunity. My message to ex-felons is to never give up. Just because you lose a battle in your life it doesn't mean that you have lost the war.

Corrections.com author, Dr. Tracy Andrus, is the author of "Beneath the Skin of Black Folks-How black Folks in America Really feel", From Prisoner to PhD-My Eleven Year Journey, and Why are so Many Black Folks in Jail. Dr. Andrus dissertation is entitled "A Macroanalysis of Poverty and African American Incarceration. Dr. Tracy Andrus became the first African American in the U. S. to earn a PhD in Juvenile Justice from Prairie View A&M University in 2005. Dr. Andrus is Director of Criminal Justice at a private HBCU in East Texas.


---