The Power in Team Work
By Dalonika McDonald, Texas Department of Criminal Justice/Parole Division
Published: 11/05/2012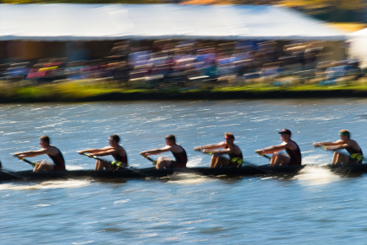 Correctional Emergency Response Team (CERT) was one of the first amazing teams I trained on. CERT is founded upon a 'team concept' which consist of highly motivated, seasoned and skillful prison officers. Learning to work as a team is crucial, especially in corrections, due to certain circumstances you can face. That one decision you choose to make with your team or by yourself can be the choice between life or death. It was imperative every team member held their position. Once you were suited up, you had to stand in formation. Everyone knew what number they were, we moved and functioned in our own lane until the mission was accomplished to stabilize the emergency. This was the first lesson I would receive in the power of an effective team.

I will spare you from the details of horrifying incidents which had to be mobilized quickly to avoid deadly and tragic outcomes.

(3)T's Train

"Teams out perform individuals acting alone or in larger organizational groupings….Yet, as we explored the use of teams, it became increasingly clear that the potential impact of single teams, as well as the collective impact of many teams, on the performance of large organizations is woefully under-exploited—despite the rapidly growing recognition of the need for what teams have to offer."



– Jon R. Katzenbach and Douglas K. Smith, The Wisdom of Teams

"Teams, Tools, and Techniques" was another high-impact training which cultivated and developed an effective vehicle to work in groups and teams for me. We were given practical tools to become an efficacious member on a process-action team or any type of work group. What this does is create an atmosphere to allow all staff the opportunity to get involved in the decision making process. This was difficult for me in the genesis of my career due to being self sufficient. I felt it was good to work in the power of 'excellence' on my own. I was forced to realize early in this development the average person does not think like I did. My desires were to complete all projects in a timely fashion, there was no room for mistakes, arguing was not an option, and anything I completed had to be a show piece. When my forced internal growth began, I was asked by one of the department heads to create a schedule with detail work duties for the shift case workers assigned to the inmate housing units. This was intended to administer uniformity among each shift. Upon completion and approval the new work duties would be added to our institutional policies.

It was imperative to keep caseworker and correction officers on the same routine, each shift change needed to maintain a consistent uniform of clear instructions which even a new hire could follow on OJT (on the job training). This was one of the purposes of 'Guard Mount' before each shift change. What was realized, even though we were exchanging pertinent information at 'Guard Mount' this was not being done while each case worker was conducting their shift change. Each housing unit was governing according to the staff, housing unit and shift. At the onset, I thought I would be able to complete this task by myself. I knew how pessimistic most case workers were and I felt their negative energy would prolong our commission. Going back to my training, I had to remember that a TEAM is more efficacious and aggressively begin to search for a way to compose the troops I desired to see complete the mission.

My first step was to look for some of the proficient case workers in the prison. This ended up being a bit more challenging than I assumed. Statistics show most of the sharpest individuals cannot collaborate together. The goal is to pull together a team where everyone's strengths are acknowledged and executed. Here is a simplistic example of this that my daughter, who is a manager in retail, gave me when I asked her "What is the most effective team you have worked on?" She gave me this example: A colleague of hers is great at Visual Merchandising which is the area none of the other employees want to touch now, this has become a tasks that has her name engraved on it. My daughter loves the processing of shipment but prefers to hang it, tag it, and organize it on the floor which her other team members groan about so this assignment is now hers. Another co-worker is the fastest at unwrapping and checking in the shipment which again, no one else is fond of and it just keeps going. In this store, they have found a way of working in harmony because each member has found their place, that they are effective in and enjoys it. Remember it is possible to establish a team where no one focuses on their weaknesses but strengths, then you're guaranteed to devise and establish a phenomenal project!

Under my leadership, we created an updated Caseworker Housing-Unit Agenda/Assignment Schedule. This schedule also included housing-unit rules for all three shifts.

This period of self development was empowering for me personally. I transformed from working alone to working effectively on a team which made major changes to a department head under-girding an award winning team thus completing innovative programs which have caught media attention with effective re entry programs, such as Women 'R' Worth It, Progressive Males and Pastors&Parole just to name a few.

Here are my 'Steps to Success' on forming your team:

Fix your attitude. One thing I have learned is once you have become a supervisor, leader, and sphere head, you have to shift roles, come out of the one member team and establish multiple hands. This is one reason Henry Ford accomplished great achievements. He knew the power of combining great minds in specialty areas, and he didn't underestimate the power of world wide team work. It is amazing to see what happens when you create a vision, speak it, and watch 'your team' bring their project to fruition.


Increase Your Listening Skills. I have been privileged to witness a gentleman by the name of Clifton Price who is marvelous at keeping people on the same accord. He has a magnificent way of pulling out the best in people on his team through listening to their desires and combining it with our mission statement for a meritorious outcome for all parties involved. You must learn the art of communication through auscultation.


Provide Resources. As the chief commander of an action team, it behooves you to access your database and pull out all of your resources. Find out answers to keep your team in a flow. Network with other agencies. Cultivate relationships with other departments. Remain 'in the know' at all times.


Here are my 'Steps to Success' on creating a power team:

When you are looking for change in any department, you must form a strategic plan to execute.
Build excitement! Create a high-energy atmosphere where the flow becomes continuous and contagious!
Implement a buy in for all team members. (There is always something which gets people's drive moving.)
Establish house rules for order to be maintained concerning conflict; all healthy work groups have some level of disagreement.
Have a combined goal. Each team member should have a say in the development process, develop a plan for the 'analytical thinker' in the group who is always slow to speak.
Generate a group "idea tank". It is amazing what can be birthed when it's not on one team member to shoulder alone.
Celebrate team achievement! Give credit for accomplished work.


Always remember do not strive to be the best, but strive to create the best - in others.

Choose to be a success, because failure is Not an Option!

Other articles by McDonald

Corrections.com author Dalonika McDonald is a former Lieutenant for the Nebraska Penal System. She was promoted by The Texas Department of Criminal Justice to supervise staff to promote security first, and then provide resource services and programs to ex-offenders and their families. 
The scope of McDonald's professional experience encompasses more than inmate relations, she is a highly accomplished criminal justice and public relations specialist poised for her role as a community liaison, instrumentally contributed to recruitment initiatives, training and development and strategic building of relationships with corporate leaders, as an active member of many local and national organizations including: National Association of Women Business Owners, American Correctional Association, Executive Women in Texas Government.

*~Failure is NOT an option~*
---