It has been 17 years, and I still can't get over this
By Dalonika McDonald, Texas Department of Criminal Justice/Parole Division
Published: 01/07/2013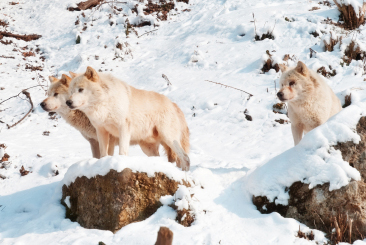 At the genesis of my career in corrections I was too young to fully distinguish the difference between rape and consensual sex between our inmates. It took one of our prison nurses to give me a documented picture to understand the difference between the two.


What was most shocking to me was the amount of men under the age of 25 who were constantly falling for the traps set by predators in the prison to manipulate them into a traumatic situation. After most assaults, the young men were committing suicide, going mentally insane (MI), or transforming into violent predators themselves. It was phenomenal to read a memo sent out by our director stating a new institution was being built and established for the youth charged as adults, proving that this was an issue that needed attention. They were to be housed until they became legally an adult.

In 1997, I took my first and last tour through our Sex Offender's Unit. This unit is designed for any type of offender with an sexual assault charge. Today it is known as the Inpatient Sex Offender Unit. The unit was separated from the regular population for many reasons including protection of the sex offender's life. As we were walking through, our tour guide began to elaborate about cases that were in the unit. As he began to talk I began to feel nauseated. Story after story of children being victimized by fathers, brothers, uncles, mother's friends and, yes, even their very own mother. I was sick! I ran out of there and vowed I would never go back!


Looking back, I can remember being verbally scolded by my sergeant because I refused to pack and do inventory of a sexual offender who was physically assaulted, because he collected news paper articles of each little girl he victimized, placing them all on his cell walls. At that moment, I realized I was personally impacted by crimes against children.



Before being promoted to Case Manager at the Nebraska Correctional Youth Facility, I had no notion I was getting ready to face my worst nightmare again. As the new Case Manager it was my duty to familiarize myself with the cases in the unit I supervised.

As I begin to go through each case I sat in my office until after hours with tears running down my face. I read about the youth who were victims of unspeakable crimes at very young ages. It was different from the men I supervised at the 'big house' but I still could not wrap my mind around the crimes against children.


According to the Child Maltreatment 2009 report from the U.S. Department of Health and Human Services' Children's Bureau, 65,964 cases of child sexual abuse were reported in the United States in 2009—9.5 percent of the total number of reported maltreatment cases that year.


Taking Action


When I promoted to Unit District Supervisor for the parole office I needed to provide resources for several cities and surrounding counties. It was inevitable that I would be faced with the crime I detested and broke my heart every time: Crimes against children.


I recall one officer I was speaking to changed my entire perspective on dealing with this head on. She challenged me to take the sex offender case-load against my better judgment. "Since this is a crime that saddens you, and others have grown thick-skin and became use to this, it is time for your passion to move you to action". 


This challenge has turned my personal and professional mission around. Now, instead of going home with tears in my eyes, sick to my stomach for a week or more, I take action. One of the first lessons learned-we don't educate ourselves enough on areas we need to for us to become most effective. I enrolled into our sex offenders training and became certified with the specialized caseload for sexual offenders known as an (SO) caseload. 



I aggressively started networking and connected with a variety of agencies who specialized in abused/murdered children or sexual crimes against kids. My staff and I collected brochures, business cards, posters, and booklets to display in our lobby for anyone to have access without asking their parole officer for assistance in fear. Yes, we have transformed our lobby into 'a quiet help center' for people reaching out for help secretly.



You do not have to re-invent the wheel



It was wonderful to find organizations already up and running eager to come into our parole office and educate mothers on parole concerning the connection with men on the internet. We were finding, most of the mothers did not have any knowledge of these men being moved into their homes with access to their children. I was tired of hearing about the cases of internet love connections which left children dead. 



In 2011, I pleaded with clergy men and women to hold up their block, committing to partnering with us while we stream resources to their church members and in-turn they covered our city from their area of specialty. Our Commissioner spoke and empowered Pastors as Law Enforcement declared we needed help with everyone taking their bite out of the apple. Ministers traveled from nearby cities to show they were on board with us and supported the impact we were attempting to make. 



I was quoted in our local news paper, the Star Telegram for saying, "We never know whose life we are affecting, from the resources, classes and one on one case conferences we provide to our previously incarcerated persons. One person can go home and touch their families life, the family goes out and impacts the community, the community turns their city around, the city positively shifts, the State overflowing to a world change!" From the start of one person a change can began. It has not been easy, and it is still a battle but I will never quit fighting and educating on crimes, especially against our children. My pain was turned into passion which caused a movement.


Seven Steps To Success: Making an impact in your State by facing crime head on


Get involved in trainings available to your staff concerning the crime which moves you passionately. Don't ever become complacent because you have been in law enforcement too long. Use your time and experience to give you the cutting edge and make an impact.

Network with your community law enforcement groups such as your local police departments, specialized units in corrections, etc.

Every state has victim services. Make contact and get into 'the know' of what is available to protect those in your state against crimes. Form focus groups, create forums and find people with the same passion as yourself.

Educate your colleagues, subordinates and others around you. My office partners with Officer Benson and Detective Carroll with the Fort Worth Police Department, who travel around the country to provide awareness to protect yourself and your family from becoming a victim. These men are truly on fire to enforce safety!

Watch the 'Criminal Minds' series. You may be laughing but this is one reason why so many people are victimized right under our radar. Think criminal minded to stay ahead, instead of a victim behind.

Become a trained specialist. Every day spend an hour and study on ways to overcome the crime you're moved by in your state. Keep your eye open to see what other states are implementing.

Enlarge and strengthen your hands. Increase the number of people you work with who can be effective in their area. Train people to eventually take over and build on what you started.




*~Don't Quit and Failure is NOT an option~*

Other articles by McDonald

Corrections.com author Dalonika McDonald is a former Lieutenant for the Nebraska Penal System. She was promoted by The Texas Department of Criminal Justice to supervise staff to promote security first, and then provide resource services and programs to ex-offenders and their families. 
The scope of McDonald's professional experience encompasses more than inmate relations, she is a highly accomplished criminal justice and public relations specialist poised for her role as a community liaison, instrumentally contributed to recruitment initiatives, training and development and strategic building of relationships with corporate leaders, as an active member of many local and national organizations including: National Association of Women Business Owners, American Correctional Association, Executive Women in Texas Government.

*~Failure is NOT an option~*
---