Stuck In A Rut?
By Bryan Avila, TDCJ Correctional Training Instructor - Sergeant of Correctional Officers
Published: 02/25/2013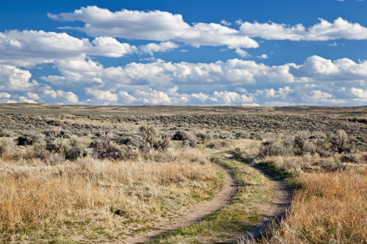 We sometimes find ourselves in a professional rut that we can't seem to find a way out of. But why does this happen? For everyone it is different. For some people the cause may be an external influence and for others it may be an internal one. You may want to go back to school, promote or start your own business but you just know that you are stuck in this rut and you need a way out.

So, what are you going to do about it? I can guarantee you one thing: No one wants to hear you complain about it. Only you can choose which path you want to take in your career/personal life. It may sound a little harsh but the reality is that we all have our own problems and most of us, if not all of us don't need the burden of someone else's problems as well. One saying that I heard many years ago has rung true over and over: If you can't do something about it, let it go; If you can do something about it and choose to do something about it, go for it and if it doesn't work let it go; But if you can do something about it and choose not to do something, then you have no reason to bitch about it.

Sometimes we have to do a brutally honest self-evaluation. For most of us this can be very difficult since it forces us to look at ourselves with a critical eye and admit that there are things about us that we don't like. You can also ask someone for their opinion in order to get someone else's perspective about ourselves but you have to remember that you cannot get defensive once they answer you. Do not try to make excuses for what they perceive as problems or areas of improvement. All you need to do is sit back, listen, process the information and thank them for being honest with you.

Once you have completed your self-evaluation, you need to figure out 3 things:

Where are you at this stage in your life?
Where do you want to go?
How are you going to get there?


Most of us know where we would like to go so this is probably the easiest question to answer. The self-evaluation will help us answer, in part, where we are. But by far the hardest question to answer is how we are going to get there. There is always a path to the "there" and we just have to find it.

For some of us just the shear thought of all the work and time that it may take to get there may seem overwhelming so make a list of the step that are involved in reaching where you want to go and set them up as milestones. Give yourself specific dates by which you want to accomplish each milestone. (Keep in mind that each milestone may also involve other steps that may need to be added to the list so you can set these up as mini-milestones). Doing this step will definitely increase your self-confidence in being able to get there since every time you reach a milestone it will be a mini-victory.

Keep this list somewhere that you can see it every day so that it is always on your mind (as well as the dates that you set for yourself). Work every day to get closer to each milestone and as you reach each one, cross it off and jot down the date that you actually reached it. You will see that as you reach each one the momentum will increase until you finally get "there." Re-evaluate this list frequently since there may be things that need to change based on external/internal influences and adjust accordingly but don't give up. Make sure to address barriers/problems as they come up so that you can stay on track.

No one ever achieved great things by sitting back and doing nothing.

Editor's note: Corrections.com author Bryan Avila started working as a Police Officer in 1994 while attending Norwich University in Northfield, VT. In 1999 he began working for the Vermont Dept of Corrections while still working as a Part-Time Police Officer. In 2007 he left public service until 2009 when he began working for the Texas Department of Criminal Justice. He is currently a Correctional Training Instructor- Sergeant of Correctional Officers, at the TDCJ Region I Training Academy located in Huntsville, TX.

Other articles by Avila:


---