California Prison Industry Authority Report to the Prison Insustry board
By California Prison Industry Authority (CALPIA)
Published: 01/07/2013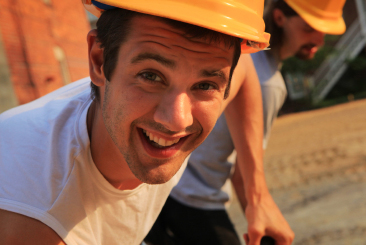 Introduction

The California Prison Industry Authority (CALPIA) established the Career Technical Education (CTE) program in 2006 as a pilot. The CALPIA CTE program utilizes inmate labor to perform various construction activities such as the fabrication of modular buildings and renovations of state-owned assets, including parks and prisons. CALPIA CTE participants also renovated and re-opened a commercial diving facility within a state prison and now utilize that facility for vocational education training in commercial diving and welding.

The CALPIA CTE program was the first of its kind in the nation to partner an offender rehabilitation program with trade unions to meet the rehabilitative needs of offenders. To date, the CALPIA CTE program has been the most effective correctional rehabilitation program in California and also provides a well-trained labor force for maintenance and construction projects at reduced cost. This report documents how the CALPIA CTE program benefits offenders, enhances public safety and provides savings to government entities.

Savings

From Fiscal Years (FY) 2007-08 to 2010-11, the CALPIA CTE program has provided a net savings of $9.5 Million (M) to state and local governments

The CALPIA CTE program was founded on two principles: Reducing offender recidivism and lowering construction costs for CALPIA, the California Department of Corrections and Rehabilitation (CDCR) and other state agencies.

Participants may enroll in one of four separate training tracks: Pre-apprenticeship carpentry, pre-apprenticeship labor, pre-apprenticeship ironworking, and commercial diving. Under the supervision of journeyman professionals, participants acquire trade skills and develop good work habits that increase the likelihood of finding future employment and staying out of prison.

Since its full implementation in 2007, the CALPIA CTE program has proven effective at reducing recidivism rates. Cumulatively, from FYs 2007-08 to 2010-11, released CALPIA CTE graduates have a recidivism rate1 of 7.13%

Certification

To be eligible for inclusion in the CALPIA CTE program, participants must be within 12 to 18 months of release and have either obtained or are currently working towards a General Education Development (GED) certificate. Work skills are obtained through immersion in training exercises and real world projects that lead to a variety of industry certifications (see Appendix A). Written tests, skill demonstrations and time length determine whether acceptable skill levels have been achieved within designated vocational fields. Participants that meet all the requirements receive certifications as proof of their proficiencies.

Construction Services and Facilities Maintenance Model

In FY 2010-11 CALPIA established the Construction Services and Facilities Maintenance (CSFM) enterprise within the CALPIA CTE program. The CSFM model provides correctional institutions and other government entities with construction, deferred maintenance, janitorial and facilities maintenance services at reduced cost.

CSFM participants have performed construction and facility maintenance for the California Department of Corrections and Rehabilitation (CDCR), the California Exposition & State Fair, the California State Department of Parks and Recreation, Folsom Division, and the County of El Dorado. CSFM participants also provide construction and deferred maintenance services to CALPIA.

Program Status

In June, 2008, CALPIA entered into a three-year contract with CDCR for $9,258,000 ($3,086,000 per year) to implement and manage a CALPIA CTE program from FYs 2007-08 through 2009-10. After the second year, the funding level from CDCR was halved to $1.5 million. After the third year, CDCR reimbursements dropped to $800,000, and then ceased.

Today, because CALPIA is entirely responsible for funding the CTE program, CALPIA has reluctantly reduced enrollment in order to meet its statutory obligation to maintain selfsufficiency. As of October, 2012, enrollment in the CALPIA CTE program is down to 100 participants, from a high of 258 participants in FY 2009-10.

Faced with a reduction in sales to state customers, the ending of CALPIA CTE program support funds, along with increasing obligations for Other Post-Employment Benefits (OPEB) for its civil service employees, it is unlikely CALPIA can continue to fund the CALPIA CTE program.

As of October, 2012, CALPIA CTE programs include Commercial Diving at California Institution for Men (CIM), the carpentry program at California Institution for Women (CIW), and the Modular Building enterprise at Folsom State Prison (FSP). The Green Valley Training Center (GVTC) program was closed in 2012, and remains closed pending funding availability. Due to lack of funding, other carpentry programs once operated at Valley State Prison for Women (VSPW) in Chowchilla, FSP Level III, and CIM, also closed in 2012.

Recidivism Rates

Data for released CALPIA CTE program participants shows that low CTE recidivism levels are reflected for one, two, and three-year rates (see Table C). Although CTE participation is a common concrete variable among the CTE participant group, it is possible that other factors may have contributed to the low recidivism rates.

The CALPIA CTE program's impact to public safety and taxpayer cost is illustrated by a comparison of three-year rates between CALPIA CTE program participants, CDCR's general recidivism rate, and CALPIA's general participant recidivism rate

Recidivism Cost Avoidance

Recidivism places a high-priced burden on society by consuming resources in all parts of the criminal justice system. The CALPIA CTE program's low recidivism rate provides savings from avoided arrest, judicial, and incarceration costs (see Appendix B). From FYs 2007-08 through 2009-10, the CTE program's recidivism cost avoidance totals $10 M

Offenders that do not participate in the CALPIA CTE program are likely to return to prison at CDCR's general population recidivism rate. Due to limitations of current CDCR recidivism data for the corresponding release years, the most recently published CDCR rate is used for the comparison in the calculation.

Labor Cost Avoidance

CTE and CSFM participants have performed work on a variety of projects that resulted in direct savings to state and local governments. Since 2007, the CALPIA CTE program has completed 17 designated projects; totaling 21,889 project hours (see Appendix C). CTE participants occupied 308 full time slots equating to 388,965 CTE participant hours. CTE participants earned, on average, $0.61 per hour and CTE direct inmate total labor cost equaled $0.2 M. If the completed projects had used the same number of hours from private contractor labor, the estimated labor cost of the 17 designated CTE projects would have been approximately $ 9.2 M. Instead, the projects were completed at a total CTE expense of $6.7 M2. Although a direct comparison of completion time is difficult to establish, the difference between estimated private contractor cost and CTE costs, resulted in a total estimated cost avoidance of $2.5 M.

Program Expenditures

The total cost of the CALPIA CTE program for FYs 2007-08 to 2010-11 was $9.7 M. The program's cost includes project materials, CTE participant wages, instructor wages, union fees, tools, and all costs associated with the CTE projects.

CALPIA CTE training offers released graduates an opportunity to join a labor union postrelease. For those that do, CALPIA pays the first year of union fees. Union fees are approximately $643 per released participant; CALPIA spent approximately $75,231 on union costs for 117 released CTE participants3. Complete tool sets are also supplied by CALPIA for those released participants who join a union or find employment within the construction field.

Each tool set costs approximately $3404; CALPIA provided it's released CTE participants a total of 129 tool sets5, which is equal to approximately $43,860.

Estimated Impact of AB 109

AB 109 requires non-violent, non-serious, and non-sex offenders to serve their sentence in county jails instead of state prisons. Looking at CTE participants for FYs 2007-08 to 2009-10, commitment offense data indicates that 192 CALPIA CTE participants (39%) were incarcerated for crimes that would merit a state prison sentence under AB 109, and 304 (61%) were incarcerated for crimes that would likely be served in local custody. With the implementation of AB 109, the CTE program will increasingly factor towards the reduction of recidivism rates for those with more serious offenses. Regardless of AB 109's impact on the level of returns to state custody, CALPIA CTE's low recidivism rates and construction projects will still provide a positive fiscal impact at both the state and county level.

Conclusion

Participants in the CALPIA CTE program recidivate at a much lower rate than CDCR's general population offenders. This low recidivism rate provides substantial and ongoing savings to both state and local government. CALPIA CTE's under-utilized low cost construction services also provide savings to government entities. The CALPIA CTE program is a savings vehicle for taxpayers at every level. Unfortunately, the lack of financial support may require the program to be closed. The CALPIA CTE program's closure would result in lower savings and higher risks to public safety. CALPIA's CTE program has proven that changing criminal behavior requires strategic investment in effective programs that promote crime-free lifestyles. Reducing recidivism is essential for improving the safety of California, reducing criminal justice resource costs, and improving the well-being of individual offenders.

Click here for the full report with charts and graphs.
---