Contraband Searches: Proactive and Reactive
By Joe Bouchard
Published: 12/03/2012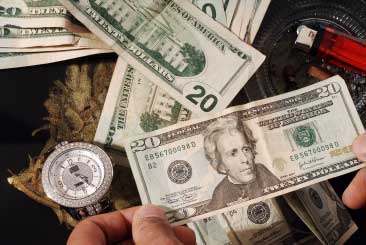 Q. Will you find anything significant when you trace the origin of a particular contraband item?

A. Sometimes.

A contraband find is useful because we remove an illicit item from circulation. The bottom line says that the facility is just a bit safer because the item is out of the loop. Yet, we can look deeper for clues of other enterprises. It is often profitable to trace the origin of the contraband in order to see if it is linked to a larger enterprise.

Sometimes, we begin a search as a reaction to conditions. At other times, we plan to search a certain area of our own initiative. There are two categories of search. They are the Reactive Search and the Proactive Search. Both are useful in their own turn. Here are examples of each:

Reactive:

Stumble upon – This is where one where one literally looks down and sees a dropped or discarded item. For example, you spot a cigarette butt on the walk in a facility that has been smoke free for years. The item can be in the open as intentionally abandoned property.
Serendipity – For no reason at all, you decide to look in a trash can and find gambling slip. This is finding something en route to looking for something else. It can be likened to finding a handful fo change in your couch while seeking your television remote.
Reaction to missing items – Large can lids are missing from the kitchen, for example, and the facility staff is assigned to find them.
Informant information – A reliable source tells you of a spud juice enterprise.
Anonymous information – An unsigned missive warns that there are shanks in a certain general population unit.
Suspicious suspects - Two known security threat group prisoners are observed passing law books to one another in a furtive manner. Past behavior indicates that there may be instructions for a disturbance in the book.
Patterns - Succession of bathroom breaks for many people in the same area prompts vigilance. The pattern raises a red flag.


Proactive:

Routine search – It is the day to thoroughly search the commons area.
Routine book search – It is law book delivery day and you proactively search all incoming and outgoing books in order to find evidence of communication and commerce.
Commissary – It is one day after store day repayment of favors and bets will likely occur.
Future traffic – The daily schedule indicates that there will soon be a successive flow of prisoner traffic and you sweep the area clean of any planned drop-and-pass items.
Just after major events – The Super Bowl was on last night and you are prepared to remove unofficial tender from circulation


Knowing why we conduct the search as we conduct it may point to the origin of the trade. A simple delivery of a few Jolly Ranchers may be the tip of the iceberg in a gambling empire. Jolly Rancher wrappers may just be a case of littering.

Of course, just like the search itself, determining whether we conduct a proactive or reactive search may not mean a thing. Circumstances will dictate this. We may end up with no new information at all. Still, the important thing is that we continue the search and employ both reactive and proactive strategies as necessary.

These are the opinions of Joe Bouchard, a Librarian employed with the Michigan Department of Corrections. These are not necessarily the opinions of the Department. The MDOC is not responsible for the content or accuracy

Visit the Joe Bouchard page

Other articles by Bouchard:
---