How I Almost Lost My Job Working In Corrections!
By Dalonika McDonald, Texas Department of Criminal Justice/Parole Division
Published: 04/08/2013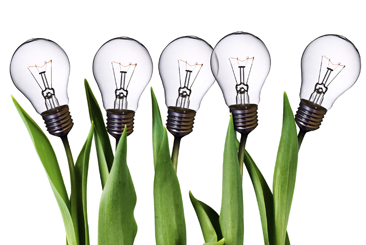 It's Was All Of Them!

Going to work during this time was horrible for me. It was everyone's fault, but mine. I was the one being wronged in various ways by the people in my work area.

In my housing unit I saw my supervisors and colleagues as a major concern. My intentions when I arrived everyday was to work hard. The problem for me- I was the only one taking my caseworker position serious. Did I have to be the only one conducting my area checks every 15 minutes. What about the other tasks which were required of us daily, to maintain a safe environment for inmates and correctional staff?

On one occasion, I was "verbally reprimanded" for writing misconduct reports on every infraction I saw from inmates. (REALLY! If they did not want me to enforce the rules, why were they in our rule book!) It was getting to the point, NO one wanted to work with me, and I'm sure I made it pretty clear through my non-verbals, I really did not want to work with them either.

I had one supervisor, ( let's call her "Ms. Jenny"). She had bad martial problems, how did I know, because she told everyone she could talk to about how bad her husband was treating her. They were going through a nasty divorce. (That I felt we all had to pay for). You could see Ms. Jenny walking down the side walk coming into our housing unit. She dressed everyday as if she did not care and on this particular day she had a bright orange shirt on that made her red hair glow. Her wide black pants reminded me of gloom as she walked in a fast pace to the front door.

By the way she walked, it was going to be a long day. After she walked into her office and slammed her large bright blue bag down, it was not even two minutes, she was stomping out of her office. "Dee, what are all the inmates doing out with all this loud talk? You need to go over there and quiet them immediately!" With that, she stormed back into her office and slammed the door. My first thought was to, "tell her to go out there and tell them yourself!" My thoughts had to be held captive and they will not be allowed to slip out of my mouth. A write up for in-subordination was not an option. This power moved she pulled on me was shoving me to my breaking point!

My Breaking Point

Our Unit Manager was directly above Ms. Jenny. He was not happy about my people skills and my lack of ability to work with those around me. Frankly, I was not happy about him, and the decisions he would not stand up and make. The support by my superior was absent, he thought my skills as a correctional officer, corporal, and now a case worker had not been proven. He stated, "Dee, you have not been here long enough" I heard it so many times, I had not put in "my time" and I was breezing through. He than informed me the inmates had wrote and signed a petition to have me removed! Me removed! Really! For doing my job! I'm sure he didn't know it but that was all I could take! People just do not appreciate a good worker when they see one!

It's Time To Make A Decision

One morning after verbally fighting with one of my colleagues about who was going to take one side of the housing unit for an area check, I thought "this Is It!" There has to be another job out there where I am appreciated! Instantly, at that very moment a strong thought came to my head. What if you lose the job, you worked so hard to obtain because of your ATTITUDE?

I pondered on this thought for the rest of the day and through out the night. "What if I lost this job that I worked so hard to get all because of my attitude? But now I found myself asking "How could I make the difference?" I started thinking about changes I needed to make, with the focus on myself. It was truly not all of "them".

Making A Positive Shift

I begin to think of ways to create a better environment not only for myself but my co-workers and supervisors. Here are the strategies which were implemented immediately:

Support Your Team And Supervisor - I purchased a candy bowl, filling it up with nice irresistible candy. Even the grumpy officers and caseworkers smiled while eating. It became my mission to complete my work in EXCELLENCE so my supervisors could focus on their workload.
Self Educate - I begin to read every policy.
Have A Balance - Take time to really understand the people you work with. My husband is amazing at showing balance and mercy with his employees. Harold taught me to see out of other people's eyes. Than you have a better prospective to establish change. I begin to take time to really listen to Ms. Jenny instead of resenting her presence. I complimented her on anything she did which was wonderful. We grew an amazing bond.
Increase Your Creativity - During this period I learned how to strip and wax floors and than buff after-wards. I began in art gallery for the inmates to display their art work. Our housing unit became the model for our facility. Complaining and grumbling was thrown in the trash and focused on what I could do. The same inmates who petitioned for me to leave starting writing rave reviews for me!
Become Known As The "Expert" - Learn your job. Every morning during the golden hour-as Brian Tracy states, you should learn something new about your job. Do you know, experts state a year after acquiring our position we stop educating ourselves in our field? We don't go beyond the yearly in service training to learn something new everyday to bring back to our work area.

From changing my attitude and self-reflecting promotion remained in my horizon. A great relationship with my peers and leaders was established. The entire atmosphere was changed due to my first step of "cultivating a new me". As one of my mentors stated, "Your impatience can cost you money"-Clifton Price

My Impatience Almost Cost Me My Career!

Other articles by McDonald

Corrections.com author Dalonika McDonald is a former Lieutenant for the Nebraska Penal System. She was promoted by The Texas Department of Criminal Justice to supervise staff to promote security first, and then provide resource services and programs to ex-offenders and their families. 
The scope of McDonald's professional experience encompasses more than inmate relations, she is a highly accomplished criminal justice and public relations specialist poised for her role as a community liaison, instrumentally contributed to recruitment initiatives, training and development and strategic building of relationships with corporate leaders, as an active member of many local and national organizations including: National Association of Women Business Owners, American Correctional Association, Executive Women in Texas Government.
---