Why Do You Come Here? Reflections of a Prison Volunteer
By Linda Falter
Published: 03/25/2013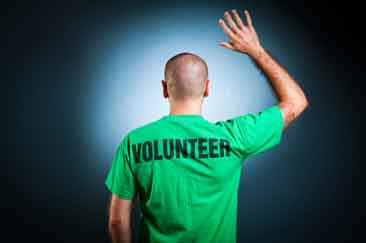 Recently, while enjoying the mindless diversion of Facebook, I was invited to copy and post something rather shocking. It went roughly like this: "We should send the elderly to prison. They would get daily showers, spacious rooms, free cable on large screen TV's," etc. After years of going into prison every Tuesday night, I have the opposite impression: that sending grandma into the dark and perilous world of maximum security would be only slightly more humane than throwing her under the proverbial bus. In fact, on more than one occasion inmates have looked at me, a petite, graying woman well past the middle of a sheltered life, and said, "Can I ask you a question? Why do you come here?" I usually speak about the ministry of Christ to all, regardless of circumstance. But someday I will have the courage to say what I am really thinking: "Can I ask you a question? How do you survive here?"

Actually, I know a little about survival strategy, gleaned from some frank conversation. In prison, you carefully build alliances or build a reputation to be feared. Protection can be bought for a price and, if necessary, there are hit-men for hire. Stacks of magazines bound to your body under a loose jacket prevent death by stabbing, mostly. Some choose to avoid conflict by staying in their cells as much as possible. So by money, power, luck, or brains, you might hang on to your life. But holding onto faith is another matter.

Amazingly, there are inmates who do just that. For them, survival means a lot of turning the other cheek, praying for your enemies and for strength against all kinds of temptation. They are overwhelmingly outnumbered. Our little group comprises about a hundred men out of 1,500 inmates. They go through a stringent selection process to get to us. We meet in a small, white building just off the yard, behind a razor-wired locked enclosure, and worship God together. When we do, I'm reminded that Christ's power is perfected in weakness, and that I have much to learn from these brothers—the "least" who are, nonetheless, first in God's Kingdom. Here is some of what I have seen and heard.

"Trust is not a four letter word." One evening during table discussion time, the inmates began to laugh and joke about the "mystery meat" that fights back when you try to cut it. There had also been no milk for cereal several days running and some of the showers were broken, resulting in very long lines. In the middle of this lighthearted commiseration, one of the men turned to me and explained. "Don't get me wrong, I'm not exactly happy here, but I'm content. The way I was going, God needed to get my attention. If I wasn't here, I'd be dead." Outside our meeting hall there was bitterness and violent anger. The necessity of slashing expenses in the wake of state budget cuts has made everyone tense, and the situation dangerously volatile. Yet this man has learned contentment by trusting God.

"We're all we've got. If we don't have each other, we got nothing." The Body of Christ behind bars, like anywhere else, has its pretenders and backsliders. But there are many who faithfully stand in the gap for one another. Sometimes, this spirit reaches beyond the community of believers and brings an outsider in. One of our Bible study attendees had been greatly feared for a number of years throughout the prison. Nobody dared to cross him, ever. Then he fell gravely ill. Doctors were unable to diagnose the problem, but he lay groaning on his bed, his body covered with an itchy rash. His roommate at the time was one of the brothers. The former terror of the yard tells it this way: "He sat behind me and scratched my back over and over just to give me some relief. I would try to shave and give up because I was too weak to lift my arm. He shaved my face for me." As a result, he decided to go to a Christian meeting and within a day after receiving prayer doctors began a different treatment, one that cured him. Now, he uses a different tactic to deal with hostility: "I kill them with kindness," he says with a grin.

Recently, a fellow volunteer asked the classic question to test understanding of the basis of salvation: "Suppose you died tonight and appeared before God. If He were to ask you why He should let you into heaven, what would you say?" The silence that followed surprised me. We had a man in the group who had just passed a Bible course with 100's on every test. I waited for him to speak the gospel truth with confidence. Instead, he gazed off with a look of pain and shook his head. "What can I say, Lord? You know everything about me." That honest moment was worth a thousand sermons about the miracle of God's grace. Just as these men, I go before God bringing nothing, absolutely nothing.

The heavy metal door shuts behind us as we walk out to our cars. It is 9:30 pm, dark and quiet. Then we see movement, and a flash of red. A unit of prison guards in blazing riot gear begins to march from the corner of the parking lot. Even though I'll soon be safely driving away, the sound of their heavy boots and commands makes me uneasy.

"It's probably a 'sweep'." Our friend and fellow volunteer is a former inmate, and he nods in their direction, knowingly. He recalls for us the rush of guards into the prison dorm, and everyone being ordered down on their faces for the duration of the sudden contraband search. It cannot be a pleasant memory, but I know he made a decision long ago to re-enter the place of his former incarceration in order to bring a powerful testimony to those still on the inside. His Christianity has none of the false trappings we sometimes see on the outside. These have all been stripped away, and what is left is raw as the cross, real and compelling. He has a Savior who faced the death penalty to purchase him back from the devil. He doesn't ever want to take that for granted—that's what brings him back. And in that regard, we are really no different.

Corrections.com author, Linda Falter - Upon graduation from Princeton University (B.A., Religion), Linda Falter served in West Africa with a Christian humanitarian organization, Doulos Community, for several years. After her family's move back to the States, and twenty years devoted to homeschooling and volunteering in education, she has since returned to ministry through her writing and was recently published in Christianity Today ("A Beautiful Anger," April, 2012). In addition to volunteering in prison and women's ministry, she is a volunteer literacy tutor, and a vocalist and publicist for the Singers of Summerville.
---