Mastering Your Role As A Front-Line Effective Supervisor: 10 Keys To Build Towards Success
By Dalonika McDonald, Texas Department of Criminal Justice/Parole Division
Published: 05/13/2013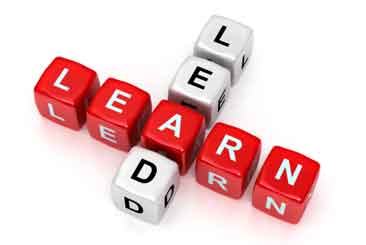 Have you ever had a supervisor whom you felt was out of control? There are many people who can testify that they have had at least one supervisor who lacked management skills. "DON'T DO THAT!" Do not adopt any of the negative attributes from this supervisor. They were only in your life to give you an example of how not to act. I am not going to take the time to elaborate on a story. We are going straight to the point. As supervisors, managers, bosses, presidents, CEOs, directors and leaders we must incorporate leadership skills aggressively into our everyday supervision style.

It Begins With You

Learn how to become proficient in your role and skill-level. As a supervisor, there are specific areas for learning and development that you will want to address in your own supervisor development. Regular planning, acting, reflecting, and reviewing your own supervisor development progress is imperative . Stick to your plan, delete and add as you see necessary.


Take The Time To Get To Know Your Staff

In the beginning, you may need to utilize index cards. Use the cards to gather important data about your employee. Children's names, birthday, spouses and other pertinent information.Learn their work habits. What motivates and encourages the best outcomes. My first warden, Robert P. Houston, would always ask me, "How is Dee today?"


Learn What Drives Them

Develop a comprehensive guide for each of your staff members. As your team expands develop this guide for each of your supervisors to pass down to their direct line of staff.


Educate and Train

Clearly define your expectations, mission, and the agency's vision. Create a red binder book, with policies for you to refer to as well as your staff. Also, save agency policies into your favorites on the web.


Build Team Work Building a collaborative team environment has worked effectively for years. This is how we maintain safety, and excellent relationships. Team building guides your staff through stages of group development and making decisions as a group which keeps everyone on one accord.


Establish Various Ways To Communication

The 'open door' policy now can take various forms. Give your staff options for maintaining effective communication with you. In person (active listening then providing feedback), email, instant messaging, cell phone, text messaging, or office phone. Just to name a few. : )


Teach Your Staff How To Solve Problems

There is a sign on my door that reads: "When you enter with a problem, you must have a solution". Encourage thinking and researching facts and answers.


Build Leadership Among Peers

Do not always run to the rescue when your staff is in challenging situations that push them beyond their comfort zone. The goal is to build self-confidence and skills. This builds your confidence in your staff as well.


Learn The Power of Being Like 'Liquid'

Let's face it, everything is not always going to go as planned. Become a breath of fresh air to your staff by learning how to adjust to ANY situation (take an emergency preparedness course).


Defend, Encourage and Support Your Staff


Your staff should have an understanding that you will ALWAYS go to bat for them if they are correct. Do not talk about your staff behind their backs. You should bring them into your office and work to resolve any problem.

Why Being A Front-Line Effective Supervisor Is Important:

You motivate, inspire, and build excellence in your high performance team.


Your team is steered towards maximum results with you being the leader.


It allows you to focus on tasks that can only be completed by you.


Your role destroys communication barriers within your team.


Having a balanced supervisor builds employee morale.


Being an effective supervisor strengthens trust within your agency.


It creates strong minded, 'think tanks' in your department.


It establishes a strong supervisor presence.


You build the next efficient supervisor by directing your staff to career-advancing specialized assignments, similar to ones which contributed to your success.


It takes your supervisor career to the next level, by creating opportunities for higher advancement.

Other articles by McDonald
Corrections.com author Dalonika McDonald is a former Lieutenant for the Nebraska Penal System. She was promoted by The Texas Department of Criminal Justice to supervise staff to promote security first, and then provide resource services and programs to ex-offenders and their families. 
The scope of McDonald's professional experience encompasses more than inmate relations, she is a highly accomplished criminal justice and public relations specialist poised for her role as a community liaison, instrumentally contributed to recruitment initiatives, training and development and strategic building of relationships with corporate leaders, as an active member of many local and national organizations including: National Association of Women Business Owners, American Correctional Association, Executive Women in Texas Government.
---