Preserving Manpower When Budgets are Falling
By Carl ToersBijns, former deputy warden, ASPC Eyman, Florence AZ
Published: 06/03/2013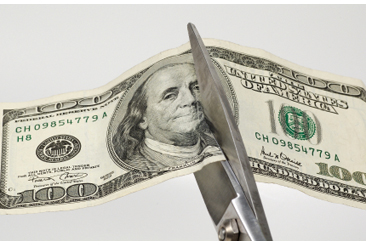 Throughout the United States prison budgets are undergoing severe budget cuts that have far reaching consequences for correctional staff. In many states, the approach taken to implement these cuts has been to reduce staffing patterns and reduce the capability of vigilance by staff and substituting with electronic devices and other remote control devices. What this means is fewer officers or boots on the ground to quell or control mass disruption or non-compliance of orders and directions given to maintain a safe and secure prison environment.

Officers can deliver maximized efforts during these cutbacks but they must be willing to adapt and overcome both political and physical barriers to do so. The key is awareness and avoiding complacency. A strong focus on defensive postures and paying attention to even the smallest details will enhance isolation and containment efforts and other primary issues at the beginning of such a critical incident and allows backup to arrive while containment is achieved successfully. This includes making sure gate locks are secured and in good working order.

The challenge is to identify security concerns in a proactive mode rather than a traditional reactive response. Making good situational assessments and sound decision making skills are essentially the best weapons to use when approached with a critical incident or situation. Supervisors and officers must make a mood assessment of the population at the beginning of the shift and adjust resources accordingly upon finalizing this assessment.

Communication by all assigned must speak out and continue throughout the shift. Making sure everyone on shift is familiar with how to make these assessment is most important as they are the ones that pick up a tip or hint that something is about to go down.

Roster management and re-alignment of staffing is critical in balancing the environment making these strategically planned actions unpredictable to the inmate population and keep staff informed of performance expectations and potential problems. A pre-determined response team roster (both lethal and non-lethal) is a most effective defensive tool. Officers knowing they are on the primary response team are more alert and monitor the radios much more diligently and are available on a moment's notice if positioned correctly on a mobile post. Inspection of all security equipment is of the essence and must be done at the beginning of the shift. Identifying individual responsibilities goes a long way when the need is urgent. Any shortcomings must be reported and replenished during the inspection period. The availability of chemical agents and mechanical or plastic restraints is important if they are needed at a moment's notice. Storing them in a safe place for a swift response is essential to first responding effectively. Stacking personnel during high activities and high visibility is another way to stave off any attempts or thoughts to disrupt the day on the shift.

Collectively, these proactive assessments and strategies will reduce opportunities for inmates to commit disruptive acts and could potentially save the shift excessive headaches, injuries and critical incidents without reducing capability of handling such concerns on a daily basis.

Realigning defense strategy with maximum capacity on shift or facility.
Reducing numbers of stationary assignments by better staffing patterns.
Inspection of security equipment programs that include batteries, camera, CCTV, helmets, shields, chemical agents, restraints, Taser, K-9 availability, etc.
Re-alignment of essential job assignments either logistical or administratively and collapsing posts.
Corrections.com author, Carl ToersBijns, (retired), has worked in corrections for over 25 yrs He held positions of a Correctional Officer I, II, III [Captain] Chief of Security Mental Health Treatment Center – Program Director – Associate Warden - Deputy Warden of Administration & Operations. Car's prison philosophy is all about the safety of the public, staff and inmates, "I believe my strongest quality is that I create strategies that are practical, functional and cost effective."
Other articles by ToersBijns:
---