From A Students Perspective
By Bryan Avila, TDCJ Correctional Training Instructor - Sergeant of Correctional Officers
Published: 06/17/2013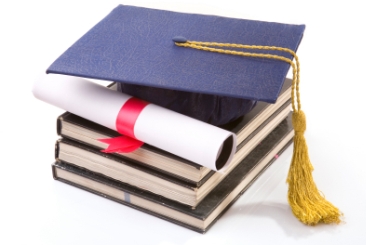 Like many of us, I have sat in a classroom as a student for many trainings. For some of these I volunteered and for others I was voluntold. No matter what the class was, I always tried to do my best to pay attention to what the instructor was trying to say. With some instructors it was easy and yet with others I would have given anything to go have a root canal just so I could avoid having to listen to the dull thud of their voice on a subject that may have been interesting had it been any other instructor.

I had always wondered what it would be like to be in front of a class as an instructor but I was deathly afraid of public speaking and whenever I did have to speak in public, just the thought of it would make me want to vomit especially right before I had to do it. When I was voluntold that I would be an instructor in OC so many moons ago my stomach went right into a knot and off to the bathroom I went. Once I got over it, I asked myself if I could really do it and came to the conclusion that I could. I also made myself a promise that I would not be the type of instructor that people hated to see coming in through the door. It did not take me long to figure out which type of instructor I didn't want to be (is "Bueller……….Bueller………Bueller" going through your head right now?)

I worked hard at getting over the fear of public speaking (and still struggle with it some days) and did the best that I could to be the best instructor that I could possibly be (still working on it) but I always go back to looking at it from a student's perspective (just remember that you may love hearing yourself talk but they may be thinking of slicing their wrist with a dull spoon while you are doing it since it is less painful) and this is what I came up with that has helped:

Get out from behind that podium – Nothing screams "I am insecure about myself" more than having that podium in front of you than this. Do you need a barrier to protect you from the students? If your teaching style is that bad that you are afraid they are going to throw something at you and you need the protection, then go right ahead and use it.
Know the material – There is nothing that drove me crazier than having an instructor that would just read straight out of a book/manual/paper and never (or seldom) look up. As an instructor you should know the material inside and out. Backwards and forwards and rarely have to look at your lesson plan. I will, however, give you the exception of brand new material that was just given to you and you are not 100% familiar with it (this is where the rarely should come in). If I wanted someone just reading to me I'd give the material to my 13 year old daughter and have her read me a bedtime story.
Leave your opinions out of it – Opinions are like armpits…everybody has them…some just stink more than others. As an instructor your opinions have no place in the classroom. Too many instructors have said their opinion and a student has taken it as gospel to only have it come back and bite them in the ass. And yes, it has happened to me too.
Ego - As a student, I would find it funny seeing someone who thought they knew what they were talking about shovel their way into a hole they had dug. Hell, on some occasions the instructor used a backhoe for the job. This could have simply been avoided by the instructor simply saying "I don't know the answer to that but I will find out and get back to you with it". Instead, they let their ego get in the way because they wanted the appearance that they knew it all. Yes, you are going to have some people in the class that want to argue with everything that you have to say. You are going to have some that you are thinking "do I need to pull out the crayons and draw you a picture?" but you will always have them in a class. Leave your ego out of it.
Talk to friends – How do you talk to your friends? Do you talk AT them or do you talk WITH them? It is no different in the classroom. Few things piss me off more as a student than when an instructor is talking down to a class. It almost appeared to many of us that the instructor just didn't want to be there and was bothered by our presence. As an instructor, you should want your class to feel like they are part of your family. You need to talk with them and get them involved in the conversation that you are having. Pull them into your world and out of their shell. It should be a positive experience for everyone involved. Yes, you will have your off days (I know I've had them) but you need to work through that. My goal is to always have them enjoy their time with me and have them learn something in the process. I take the opportunity to learn from them as well. I look at the class as a whole bunch of new friends that I have not met yet.
Know your audience – No two classes will ever be the same. You have to know who your audience is and the different learning styles of people. If you can't read body language as an instructor then you are probably going to fail miserably at being effective in the classroom. Some people do great at just listening to the material while others have to read it so that they understand the material. And yes, you also have to the ones that have to do it. Most people are a combination of two or more of them. The instructor has to be aware of the student's body language and gauge if the message that they are trying to deliver is the same one that is being received. You may have to find different ways of delivering it for them to understand. Do not assume that everyone that does not get it will ask questions. Some people don't ask because they don't want to appear "dumb" in front of a group of strangers (that's where the body language comes in). Just keep that in mind.
Education – No, I am not saying that you have to either have a high IQ or college education in order to be effective as an instructor. I have known many instructors without a college degree that are far better than those with it. I have sat through many classes in which the instructor tried being smarter than they actually were and failed miserably just because they appeared to be wanting to impress the class. As an instructor you should know at least three basics: how to read, speak and write. Sounds simple enough but apparently it's not. I understand that sometimes the spellcheck malfunctions on the dry-erase marker because the batteries are low. I get it, it's happened to me before too but you need a back-up plan for that eventuality. Learn how to read and pronounce words for they are the first impression that will be made on the students and how they will view you from that point forward. Remember to ask questions, not axe questions.
War Stories – We all have them but your class should not be all about them. All too often I have gone into a classroom and all the instructor has done is talk about their war stories. "Back when I…" "I remember this time when…" There is a time and a place for them. They should be used sparingly and only when you want to empathize a point you are trying to make. Not everything you are teaching has to have a war story behind it. Keep them short and sweet. If you want people to hear nothing but war stories, write an e-book. You may even make some money.
Do not assume – Whatever you do, do not assume that your audience has no clue what you are talking about. All too often I have heard instructors make the comment that "they don't know any better." You never know who may be in your class and the experience that they bring to the table. Forget about shooting yourself in the foot. Heed this compound word: landmine.


Like I said earlier, this is just what I came up with from my experience as a student. I often ask people about what they like in instructors and what they don't like and I'm happy to see that a lot of the responses I get are pretty much listed above.

What else would you add?

Editor's note: Corrections.com author Bryan Avila started working as a Police Officer in 1994 while attending Norwich University in Northfield, VT. In 1999 he began working for the Vermont Dept of Corrections while still working as a Part-Time Police Officer. In 2007 he left public service until 2009 when he began working for the Texas Department of Criminal Justice. He is currently a Correctional Training Instructor- Sergeant of Correctional Officers, at the TDCJ Region I Training Academy located in Huntsville, TX.

Other articles by Avila:
---