Contraband control: The Goldilocks Zone
By Joe Bouchard
Published: 06/24/2013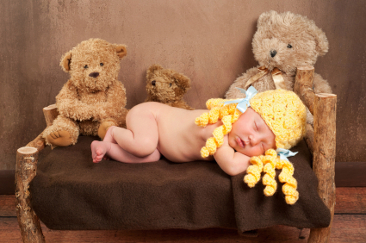 How stringent should we be in the course of a search? Is nuisance contraband a problem in your facility or just a part of the scenery? Are some colleagues too hard while others are too soft? The story of Goldilocks and the Three Bears may help you to address these questions.

In the fable, Goldilocks deliberated on her varying levels of discomfort concerning oatmeal, beds and chairs. The oatmeal was either too hot or too cold. The chairs and beds were either too hard or too soft. In each instance, Goldilocks eventually found her proper comfort, labeling items as "just right".

I recently heard an interesting term on a show about the orbit of the Earth. The narrator spoke of the goldilocks zone in reference to the temperature of the Earth. If the Earth were just a bit closer to the Sun, it would be too hot to live on. If the Earth orbited further away from the Sun, Earth would be too cold and life as we know it would perish. It really put things in perspective for me.

In terms of contraband control, each corrections professional has a different zone. There is no universal agreement on how to treat all categories of bootleg. Small, seemingly innocuous things may not be outlined in policy.

Policy directive and post orders define for us dangerous contraband. Certainly, there are some obvious candidates, or "no-brainers". Without doubt, a knife is dangerous contraband. Still, specific items may not be addressed. In fact, for the sake of brevity, definitions of contraband may be broad.

To deal with this, we are granted discretion. Discretion is the freedom to decide what should be done in a particular situation. And with each instance of discretion, we find ourselves in an individual balancing act. In an instant, we are in the same position as Goldilocks.

There are items that may or may not cause obvious injury. It is up to the individual to decide. For example, to some, a trash bag is just a trash bag. To others, it is a potential rope or garrote. Whether a prisoner is allowed to retain a potentially dangerous item lies in the discretion of individual staff.

Suppose a professional has an instance of frozen discretion during a cell search. The staff person finds an item that is right on his or her discretionary line. How can the professional proceed?

Retain the item within the bounds of policy and procedure.
Execute the proper paperwork in a timely manner. In some jurisdictions, this may be done with a contraband removal form.
Know the administration's definition of area of control.
Ask the opinion of the supervisor in the area.
As experience grows, remain consistent.
Adapt as circumstances change. Policies, expectations, and foci change. Consistency does not mean rigid stagnation.
Adhere to facility and policy requirements.
Be prepared for differing opinions from and within these groups: line staff, supervisors, different shifts, colleagues at other institutions, and administration. Opinions will vary, as our mentors and different experiences temper our individual discretion.
Know the parameters of abandoned property.
Record what was found where and by whom. Record the disposition of the contraband.


In the end, Goldilocks' selfishness was at the root of her demise. She would have survived if she had not spent so much time deliberating over the conditions of each, purloined item. Most importantly, she was not in her own house and paid the consequences.

We, on the other hand, are in our own house as corrections professionals. It is our duty to keep our house in order. It behooves us to define our goldilocks zone in contraband control and to adhere to it in a consistent manner. In the end we would rather have safety that is just right rather than too hard or too soft.



These are the opinions of Joe Bouchard, a Librarian employed with the Michigan Department of Corrections. These are not necessarily the opinions of the Department. The MDOC is not responsible for the content or accuracy

Visit the Joe Bouchard page

Other articles by Bouchard:
---