Comorbidity and Corrections Professionals' Health and Functioning
By Mike Denhof, Ph.D and Caterina Spinaris Tudor, Ph.D.
Published: 07/08/2013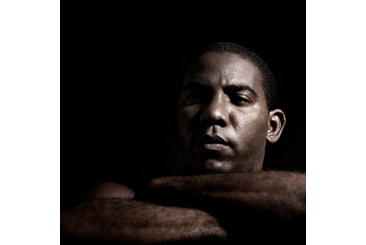 In Desert Waters' most recent set of analyses of data collected from corrections professionals nationwide through The DWCO 2011 Corrections Professionals Health Data Collection Initiative, it was discovered that 17% of corrections professionals met criteria for comorbid Depression/Posttraumatic Stress Disorder.

Depression, PTSD, and Comorbidity in United States Corrections Professionals shines the spotlight particularly on the prevalence of co-occurring Depression and PTSD in corrections professionals and the detrimental effects of this on health and functioning.

That is, 17% of the sample of 3,599 corrections professionals who participated in Desert Waters' study met criteria for both Posttraumatic Stress Disorder (PTSD) and also for moderate to severe Depression at the same time. This group can be understood as being more the norm than the exception in corrections staff populations, as the prevalence of individuals with concurrent PTSD and Depression in our study (17%) exceeded that of corrections professionals with either Depression alone (9%) or PTSD alone (9%).

Comorbid status was determined using two well-established clinical screening tools, the Post-Traumatic Checklist-Civilian version (PCL-C) and the DASS-21 Depression scale, both of which were completed by corrections professionals online from within 49 U.S. states and three territories.

A noteworthy discovery was that corrections professionals meeting criteria for both PTSD and Depression also demonstrated substantially worse health and functioning statuses on numerous measures, compared to individuals with PTSD alone or Depression alone. This finding suggests a particularly detrimental interaction of PTSD and Depression.

The figures illustrate the differential effects of PTSD alone, Depression alone, and Comorbid PTSD/Depression, upon a spectrum of other health statuses and conditions that were concurrently measured within corrections professional participants.

Depression and PTSD, particularly in combination, have been associated with elevated suicide rates in the general population (e.g., Marshall, et al., 2001; Oquendo, et al., 2003; Sareen, et al., 2005; Sareen, et al., 2007). The elevated rates of Comorbid PTSD/Depression reported in Desert Waters' study help ex-plain the highly elevated suicide rates that have been documented for correctional officers (New Jersey Police Suicide Task Force Report, 2009; Stack & Tsoudis, 1997). This is one more reason why the extent of comorbid Depression/PTSD within the corrections workforce needs to be addressed urgently.

References
Marshall, R.D., Olfson, M., Hellman, F., Blanco, C., Guardino, M., & Struening, E.L. (2001). Comorbidity, Impair-ment, and Suicidality in Subthreshold PTSD. American Journal of Psychiatry, 158, 1467-1473.

New Jersey Police Suicide Task Force Report. (2009). Available at: http://www.state.nj.us/lps/library/NJPoliceSuicideTaskForceReport-January-30-2009-Final(r2.3.09).pdf.

Oquendo, M.A., Friend, J.M., Halberstam, B., Brodsky, B.S., Burke, A.K., Grunebaum, M.F., Malone, K.M., Mann, J.J. (2003). Association of comorbid posttraumatic stress disorder and major depression with great-er risk for suicidal behavior. American Journal of Psychiatry, 160, 580–582.

Sareen, J., Cox, B. J., Stein, M. B., Afifi, T .O, Fleet, C., & Asmundson, G. J. G. (2007). Physical and Mental Comorbidity, Disability, and Suicidal Behavior Associated with Posttraumatic Stress Disorder in a Large Community Sample. Psychosomatic Medicine, 69, 242–248.

Sareen, J., Houlahan, T., Cox, B., & Asmundson, G. J. G. (2005). Anxiety Disorders Associated With Suicidal Ide-ation and Suicide Attempts in the National Comorbidity Survey. Journal of Nervous and Mental Disease. 193, 450-454.

Stack, S.J., & Tsoudis, O. (1997).Suicide risk among corrections officers: A logistical regression analysis. Ar-chives of Suicide Research, 3, 183-186.
---