Post-Prison Treatment Reduces Recidivism Among Women With Substance Use Problems
By By Lori Whitten, Staff Writer, RTI International, Rockville, MD
Published: 08/19/2013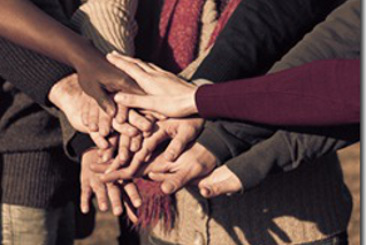 Women offenders with substance use problems face many challenges when returning to the community after prison release—including obtaining employment, reuniting with children and family, and coping with pressures to return to drug use. Post-prison treatment, also called aftercare, can help these women adjust to community life and avoid recidivism during this critical transition period, according to a study by Christine E. Grella, Ph.D., and Mr. Luz Rodriguez, at the University of California, Los Angeles.

The researchers found that among 1,182 women who participated in community-based aftercare, the greater the amount of time they spent in therapy, the lower their risk of recidivism during the year after treatment discharge. About one-third of the women completed the aftercare program. Women who completed the aftercare program demonstrated an 80 percent reduction in the risk of recidivism compared with those who did not complete treatment. The researchers also found that women who participated in treatment during custody prior to the aftercare program were about 25 percent less likely to return to prison than those who did not receive in-prison therapy (see graphs).

Aftercare was provided through the Female Offender Treatment and Employment Program, which operates in ten counties throughout California through contracts from the California Department of Corrections and Rehabilitation with three well-established providers of treatment to women in the criminal justice system. The program comprises residential drug abuse treatment for 6 to 15 months, comprehensive case management, vocational assistance, and parenting- and health-related services. Women volunteer to participate at parole, and although the program gives priority to those who have successfully completed an in-prison treatment program, about 30 percent of participants did not have therapy during custody.

Dr. Grella and Rodriguez also surveyed 1,158 women in prison-based substance abuse treatment about their motivation to participate in aftercare. African Americans, Hispanics, and individuals from other minority ethnic groups reported lower levels of motivation to participate in aftercare, which raises concern given their higher rates of incarceration and need for services. Dr. Grella's prior work suggested that women with family commitments, those who want to return to a job or relationship, or those who perceive residential treatment as confining are less likely to participate in aftercare. The treatment program's proximity to a woman's home and family, and the ability to have their children with them during residential therapy also influence the decision to participate. The researchers also found that some groups of women were more highly motivated to enter treatment: those who were involved in the child welfare system, had previous drug treatment experience, or who used "harder" drugs as their primary substance. For these women, treatment participation increases the likelihood of desirable outcomes—such as reunification with children or early release from parole.

Given the benefits of aftercare participation for women offenders with substance use problems, more research on the motivation to engage in treatment—particularly among minorities—is needed, Dr. Grella and Rodriguez say. Treatment development research might focus on developing motivational interventions to increase both problem recognition among women as well as their willingness to participate in aftercare programs. Researchers might adapt such interventions from ones developed and tested among male offenders.

Aftercare Treatment Reduces Return to Prison Among Women Offenders

Among women with substance use problems who were released from prison, those who completed treatment post-release (aftercare) were less likely to recidivate during the year after treatment discharge than those who did not.

Reprinted - National Institute of Corrections - Corrections & Mental Health

For more information contact Dr. Christine E. Grella at the Semel Institute for Neuroscience and Human Behavior, David Geffen School of Medicine at UCLA, University of California, Los Angeles in Los Angeles, CA, grella@ucla.edu.
---