Working in Prison: Challenges and Pleasures
By Venancio J. Tesoro, Penal Superintendent IV of the Bureau of Corrections
Published: 09/09/2013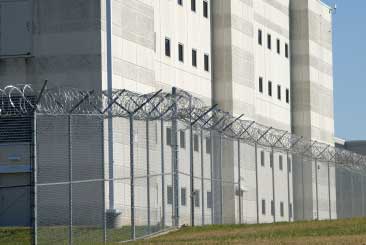 36 years in prison. Had I been sentenced to multiple Life terms, I would have literally spent the same number of years serving time, and by this reckoning, I would have gotten my release papers already and may haps, fading somewhere in remote caves waiting for heavens to claim whatever it is that remains in my mortal body. But fate decreed that I should spend the same period not as inmate but as prison officer. While the milieu is similar, the situation is different.

While I was in charge of directing activities, I am at the tail end of response and reaction. I must be at the forefront of responsibility, tasked to promote discipline and order in what could have been a place intended to house people who were once upon a time irresponsible, undisciplined and disordered.

Working in prison is never a picnic. I came in as prison psychologist and after a few years, after dipping my head into the emotional whirlpool called prison community, after risking life and sanity interacting with the most dangerous sector in society, the post of prison administrator would come my way.

There were occasions that would require sacrifice and more. There are a lot of instances when one must forego pleasure and share in the pain of collective loneliness. There were periods when patience would run dry. There were temptations to blow the lid and learn the art of cruelty. These were times when one begins to be cold and neutral, objective and callous. Prison, in effect, is never for those with a soft heart and an indulgent mind. It is reserved for those with a resolve made of steel.

I have seen the best and tasted the worst. I have been at the crucial beginning of a controversy and at the vortex of every scandal. I was given assignments at the top and for a stretch of time, even made to suffer the agony of leading without any command. I have had an opportunity to govern facilities from the nearest to the farthest, exercising control in an otherwise uncontrollable population or exerting forbearance in a situation requiring brutality. Name the post, name the challenge, name the trial, I have been through all along.

At the end of a long journey, the inmate and I would have shared a similar lesson in life. Both of us would come through drained of fortitude; both of us would come off consumed of endurance; both of us would literally brush off a future spent in the daily grind of routine, subservience, monotony and predictability.

Work in prison is simply having the pleasure of confronting one challenge after another.

Reprinted with permission from philippineprisons.com

Other articles by Tesoro

Venancio J. Tesoro is presently Penal Superintendent IV of the Bureau of Corrections and has written several books on Criminal Justice Administration (specifically Corrections). He is also an academician, Criminology Board Reviewer, public speaker and a certified lecturer of Penology.
---