A Tor Primer for Probation and Parole Officers
By Art Bowker, Cybercrime Specialist
Published: 10/21/2013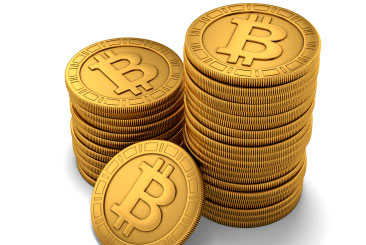 Probation and parole officers know about drug users and what to look for right? We test for drugs, we look for unexplained cash, and obviously for drugs. Well, recently, it was announced that the FBI had arrested the alleged leader of Silk Road, a website on Tor, involved in the illicit drug trade. I am not talking about the sale of "fake pot" ("Spice," "K2," "Blaze," and "Red X Dawn") which I mentioned way back in 2011. I am talking about an open market for real marijuana, heroin, cocaine, literally any drug you can name it.

What are Tor and Silk Road, what are their "urls" and how can I get there? Well, you can't get there from here. Additionally, you also need to understand something about bitcoins, the digital currency used to buy and sell drugs and other contraband on the underground. Let me give you some information and some hints to help bring you up to speed. First, let talk about Tor, which stands for The Onion Router Network. Tor was developed with funding from the U.S. Navy and allows users to surf the Internet anonymously. The user must download some free software to access Tor. If a used properly, Tor makes it very difficult to identify who a user is or what they are doing online. So difficult in fact, that the National Security Agency (NSA) considers it … "[s]till the King of high secure, low latency Internet anonymity" and that "[t]here are no contenders for the throne in waiting" . Well Tor also has an area, called "hidden services", where users can set up websites. These websites can only be found while one is using Tor and have dominion ending in .onion. So folks can set up websites on a network where user's activities can't be traced. One final comment, Tor is not itself illegal to use or have. Yep, that is a perfect place to set up an illegal drug market.

Okay, now where do bitcoins come in? Well bitcoins are currently not regulated. They are in many ways untraceable and can be converted back and forth from regular currency. Additionally, bitcoins are maintained in an electronic wallet, which can be stored on a cell phone (there are apps for that after all). Finally, bitcoins have real value, trading in the area of $135 to $137 for one bitcoin. Are you following this? A hidden website for illegal markets, on a network where your activities can't be traced, where you can buy things with an unregulated currency that is difficult to trace and very portable. It is a perfect environment for 21st criminal behavior!

In my previous drug-cyberspace related article, I provided some suggestions for probation and parole officers. Let me add a few to consider in light of the possibility of supervised offenders using Tor to get drugs, either for personal use or for sale:

Be aware of offenders with packing boxes/envelopes either an excessive amount for shipping or discarded packing containers. Pay attention to where the packages are being set or received from. Out of country or out of state addresses might be a read flag, unless your offender is on E-Bay selling beanie babies. Consider having discarded packages tested for traces of drugs, such as with a canine drug detector.
Bitcoins are not illegal and can be used for legitimate purposes. Currently, monthly supervision reports ask for income, expenses, bank balances, etc. in dollars. So you are going to have to periodically make a separate inquiry about bitcoins. Start with tech savy and youthful offenders. Also ask those with anti-government views. Does your offender have any and how much? What are they doing with them and where are they getting them? These are valid supervision questions, particularly in light of their value and the potential to easily use them for illegal purposes.
Check their devices for electronic wallets that are used to handle bitcoin transactions. They can be stored on any computer, including smart phones. Be aware they can also be stored online.
If your are looking only at the browser history during your computer searches, be aware that Tor browsing history is not going to show up in the normal history. The Tor website can be accessed from a normal browser, that is how you get the software. Visiting the Tor website will show up in browser history, provided they haven't cleaned their history. However, accessing the Tor network is a different matter. Tor comes with bundled with a specific browser, currently Firefox, which connects to the network. This Tor configured browser could be anywhere on a device. There is even a portable application for using Tor from USB device. If you can do text searches, consider Tor (exact), onion, and Vidalia (Tor creates a folder called Vidalia) . If you suspect your offender is using Tor for illegal purposes, also seek guidance from your local law enforcement computer unit. A computer forensic unit can help you find what they might be doing on Tor, provided you have a device for them to examine.


I don't want to give you the idea that being aware of Tor, its hidden services, and bitcoins, is only a good idea for those who supervise drug cases. Weapons, explosives, false ids, hacking tools, etc, are also being bought and sold on this network and the hidden websites. Additionally, sex offenders are trading and distributing child porn via hidden Tor locations. If you are supervising offenders in the 21st Century you are going to have to get up to speed with how the Internet and computers can be used inappropriately by criminals. Okay, that is my lecture for the day. Where did I put my cigar at? Be safe out there.

Mr. Bowker has over 27 years' experience in law enforcement/corrections and is recognized as an expert in managing cyber-risk in offender populations. In addition to co-writing Investigating Internet Crimes, 1st Edition: An Introduction to Solving Crimes in Cyberspace, (Syngress, November 2013), he is also the author of The Cybercrime Handbook for Community Corrections: Managing Offender Risk in the 21st Century. In 2013, Mr. Bowker received the American Probation and Parole Association (APPA) Sam Houston State University Award for his writing contributions to promote awareness of cybercrime and tools for helping the community corrections field combat computer crime. Additionally, he was recognized as the 2013 Great Lakes Region, Thomas E. Gahl Line Officer of the Year by the Federal Probation and Pretrial Officer Association for his work in the cybercrime area.

Other articles by Bowker:

Visit The Three C's
---