Convicted Bank Rober Going Green
By Stephen P. Ashkin
Published: 02/17/2014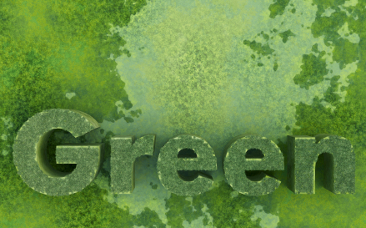 During my nearly 30 years of involvement with Green and sustainable issues, I have had the pleasure of meeting all kinds of people on both sides of many environmental issues. I have met with such famous "celebrities" in the movement as Al Gore and Thomas Freedman and, because my background is in the professional cleaning and maintenance industry, I have worked with leading manufacturers, distributors, and cleaning professionals, helping to educate them on the value and importance of using environmentally safe cleaning products and equipment.

However, one person who I have not had the opportunity to meet in my three-decades-old Green journey has also had a significant impact on my beliefs about these issues. That man is Juan Haines, a former San Diego resident who is 17 years into his 55-years-to-life sentence for multiple bank robberies. Haines learned the fundamentals of writing in a prison college program and then went on to become a writer for and future editor of the San Quentin News.

Haines has also become a very vocal supporter of the Green Life Program at San Quentin. The Green Life Program is a sustainability and self- sufficiency program for San Quentin inmates. It dates back to 2009 and varies in size from 25 to more than 50 members at a time. Co-led by Pandora Thomas and Angela Sevin, peer educators at San Quentin, the program's mission is to "inspire and awaken our connection to the earth and each other by contributing to individual, community, and global transformation."

The Green Life curriculum teaches incarcerated men about the importance of a healthy relationship with the earth, "The idea being that the tenets of ecological sustainability [connectedness, wholeness] are similar to the task of personal rehabilitation," says Haines.

Since it was founded, participants in the program have been visited by some of the leading environmentalists in the San Francisco Bay area, including:
Van Jones, an attorney, environmental advocate, and nightly commentator on CNN
Julia Hill, a well-known California environmentalist
Bill Twist, cofounder of The Pachamama Alliance, which works to protect the Amazon rainforest and people
Haines readily admits that it probably sounds strange that he—or any convicted prisoner—has become so interested in the environment. One way he explains this interest is through what he calls the constant struggle in prison for most inmates. "Things like showers, clean clothes, and regular checkups with health professionals [can be] limited," he says. "The scarcity of everyday resources . . . has sparked in me a new interest in environmental issues. . . . And the one thing I can do is help educate my fellow inmates about the plight of our planet."

Haines says one of the first environmental issues that made an impression on him personally was learning about how much energy, water, and other natural resources are required to produce meat, as well as the impact meat production has on the environment. According to some sources, it takes about 50 calories of fossil fuels to produce one calorie of beef protein and more than 5,000 gallons of water to produce one pound of beef. Further, the Food and Agriculture Organization of the United Nations reports that "livestock are responsible for 18 percent of the greenhouse gases that cause global warming . . . more than cars, planes, and all other forms of transport put together."

After learning this, Haines changed his eating habits—and encouraged other inmates to do the same—by giving up eating meat entirely. "My new diet made me healthier . . . and, more importantly, I feel empowered knowing that I am improving the environment by reducing the amount of energy spent feeding me."

The fact that this inmate and others like him are so concerned about the environment is quite remarkable. Correctional administrators around the country have noticed a similar trend and, being aware of the growth in Green jobs and the growing importance of Green and sustainable issues outside of their facilities, have incorporated Green job training programs for their inmates. These programs, they believe, can be a very effective way for rehabilitated criminals to start a new and productive life for themselves once outside prison walls. Adds Haines, "Finally, at the age of 56, my traumatic life, full of open wounds, is being cured through encounters with compassionate people and a new sense of purpose."

Stephen P. Ashkin is president of The Ashkin Group, a consulting firm specializing in Greening the cleaning industry, and CEO of Sustainability Dashboard Tools, which offers a cloud-based dashboard that allows organizations to measure, report and improve their sustainability efforts. He is also coauthor of both The Business of Green Cleaning and Green Cleaning for Dummies.
---