International Corrections
By Terry Campbell, Professor, Purdue University Global
Published: 03/10/2014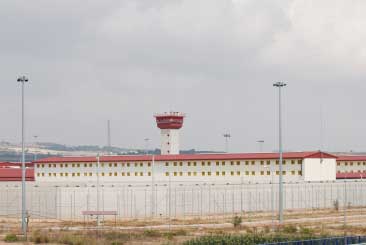 International corrections can refer to any correctional systems outside of the United States. We may ask ourselves why we should be interested in International Corrections. Some of the reasons may be discovering what works and does not work in other countries, and if those countries are experiencing some of the same problems as the U.S. correctional system.

At the same time we can look at the various international organizations. This may include affiliation with the American Correctional Association, International Corrections Association, International Community Corrections Association, The International Centre for Prisons Study, The International Corrections and Prison Association, Penal Reform International, International Association for Correctional and Forensics, Psychology, and other professional correctional organizations. As you can see, there is unlimited access to international corrections information.

Research data from a 2011 National Institute of Corrections report reflects over 10 million inmates incarcerated throughout the world, with 23% incarcerated in the United States. One of the problems prisons face throughout the world is 'prison overcrowding.' This leads to health concerns, lack of programming, threat to not only inmates but staff as well, increase in crime behind prison walls, and threats to the safety and security of the prison. Another common theme with prison systems is the lack of programs and ever increasing recidivism concerns. Other areas of concern can include incarcerated women, reintegration programs, and mental health.

Awareness and communication among countries have allowed corrections personnel from other countries to visit United States corrections systems to tour facilities and attend meetings to discuss best practices. This approach has also allowed corrections professionals from the United States to tour other prisons located throughout the world. Corrections professionals experience a tremendous learning opportunity to observe new initiatives and are able to return to their home countries and share their experiences with their staffs.

I provided some additional information from the World Prison Population List (Ninth edition, Walmsley). "The United States has the highest prison population rate in the world, 743 per 100,000 of the national population." Just to put this in perspective I provided some of the following countries and rates, Rwanda (595), Russia (586), Georgia (547), and U.S. Virgin Islands (539). Further review of the data reflects 54% of the countries and territories have rates below 150 per 100,000. "Prison populations will vary considerably between different regions of the world, and between different parts of the same continent."

I selected additional international perspectives you should find interesting. Why Scandinavian Prisons Are Superior?, International Community Corrections Association, International Corrections and Prison Association and United Nations Peacekeeping. The first article I reviewed focused on the following question: Why Scandinavian Prisons Are Superior? The author, Doran Lawson, provided insight into open and closed prisons systems located in Scandinavian countries. As you review the following information compare and contrast the various systems and note any similarities and differences. U.S. prisons and Scandinavian prisons both have similar mission statements and want to ensure a safe, secure environment, opportunity to change, and programs available to assist with reintegration back into society.

The open prison in Scandinavian prisons does not have walls or fences and is similar to many of our community based programs here in the United States. Officers at these open facilities do not carry any security equipment and inmates and staff eat their meals together. Also, the prisoners are allowed to have cell phones. Now the closed prisons have walls. However, once one enters the open prison and observes common areas, he/she will find a variety of games, aquariums, prisoner displayed artwork. Officers assigned to the closed prisons provide 'both rehabilitative roles.' Emphasis is on rehabilitation versus punitive. The Scandinavian Countries hope to avoid job-related hazards to officers.

In the United States, politics enters the arena and has an effect on laws, sentencing guidelines, and other corrections areas. I found the following comment interesting from the article; in Scandinavian Countries, "criminal justice policy rarely enters political debate. Decisions about best practices are left to professionals in the field, who are often published criminologists and consult closely with academics." Scandinavian countries seem to think the politics in the United States and citizens' belief in harsh punishment contribute to our current corrections issues. These are certainly some factors to consider, along with mandatory sentencing. Whereas, the author for the Scandinavian author feels in these countries; "Laws, enforcement policies and prison practices are those that the majority of citizens assume would work for themselves." However, Scandinavian countries still experience recidivism, just at a lower The International Community Corrections Association conference was September 2013 and included the following topics: What matters in offender supervision? Correctional Education, Transitional Housing, Employment Substance Abuse and Mental Health Treatment Practices, Female Offenders and Marginalized Populations, and Restorative Justice.

The United Nations Peacekeeping is active in protecting the rights of prisoners. Many of the problems experienced by countries in post-conflict environments face extreme overcrowding, lack of food and water, inadequate medical care, poor sanitation, poor management and security. The UN Peacekeeping promotes to 'assist national prison systems to keep prison inmates in safe and secure custody under humane conditions.' Four areas are identified specifically:
Advising national prison authorities on institutional restructuring.
Providing advisory and mentoring services.
Training and building national capacity.
Helping to build partnerships with governmental and non-governmental organizations.
The International Corrections and Prison Association (ICPA) was created in 1998. This association is very active and I found the following comment intriguing: "Through the Internet one can read something about our similarities and differences across national borders. But until one participates in cordial and constructive discourse about common problems between nations, some of which are "sworn enemies," the commitment to learning through sharing cannot be imagined."


Terry Campbell is a criminal justice professor at Kaplan University, School of Public Safety and has more than 20 years of experience in corrections and policing. He has served in various roles, including prison warden and parole administrator, for the Arkansas Department of Corrections. Terry may be reached at criminaljustice@kaplan.edu.

Other articles by Campbell


---